12th March 2013, Cleveland, TN
US sock manufacturer invests $17.5M, creates 168 jobs
An increase in demand for current and new product lines has motivated Renfro Corporation a Tennessee based sock manufacturer, to modernise its Cleveland plant and lease additional distribution space at an adjacent facility - local media reports say the company is making an investment of $17.5 million in equipment and construction and creating 168 jobs over five years to meet demand.
Renfro Corporation CEO and President Andrew L. "Bud" Kilby Jr. told the Cleveland Daily Banner:
"The company is a global leader in designing, manufacturing, marketing and selling legwear products. It is the licensee for leading brands including Fruit of the Loom, Dr. Scholl's, Ralph Lauren/Lauren Polo, Copper Sole, Wrangler, Sperry, Russell, Jerzees, Spalding, Bike and Carhartt. Renfro also owns leading fashion brands K. Bell and Hot Sox."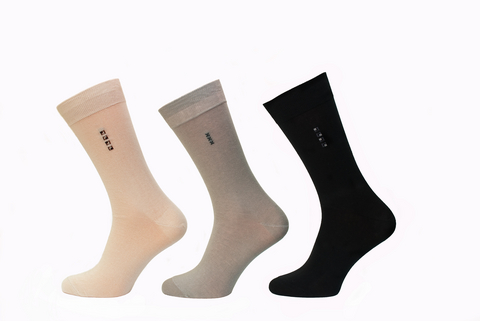 "Renfro has been a corporate citizen of Cleveland for seven years and today's announcement is exciting because it marks a new chapter for Renfro and the community," Kilby said in a press statement released by the Tennessee Department of Economic and Community Development.
The report goes on to say that Renfro Corp., headquartered in Mount Airy, N.C., bought Charleston Hosiery's business and assets in a deal announced in November 2006 as a continuation of the trend of consolidation within the hosiery industry. Consolidation at Charleston Hosiery began in a big way in January 2005 with the announcement it bought Gateway Hosiery Mills Inc. of Chattanooga. That company's operations were absorbed into the Cleveland plants. In August 2005 the move toward centralized operations continued when Charleston Hosiery announced plans to combine its two Cleveland plants into a single facility at its present site at 4405 Michigan Avenue Road N.E.
Renfro Corp. was founded in 1921 with 25 employees and has grown to employ 4,500 - Charleston Hosiery was founded in 1939 and grew to employ 1,000 people before it was sold, the report said.
"We are grateful to the state of Tennessee and the city of Cleveland for the encouragement we have received to renovate, innovate and create new jobs," Kilby said.
Gov. Bill Haslam congratulated Renfro and thanked Kilby for the additional investment and employment opportunities.
"We placed a renewed focus on helping existing Tennessee businesses like Renfro expand in our Jobs4TN economic development strategy, and this announcement helps us in our efforts to make Tennessee the No. 1 location in the Southeast for high quality jobs," the governor said.
Source: The Cleveland Daily Banner
This article is also appears in...