Following a five-year plan, Delta Galil Industries, an Israel based manufacturer of branded and private label apparel products, as well as leisurewear and activewear, is moving to its new home in Caesarea.
The company's move is a result of a comprehensive re-organizational shift to unify and concentrate all the different departments under a single roof, the company reports.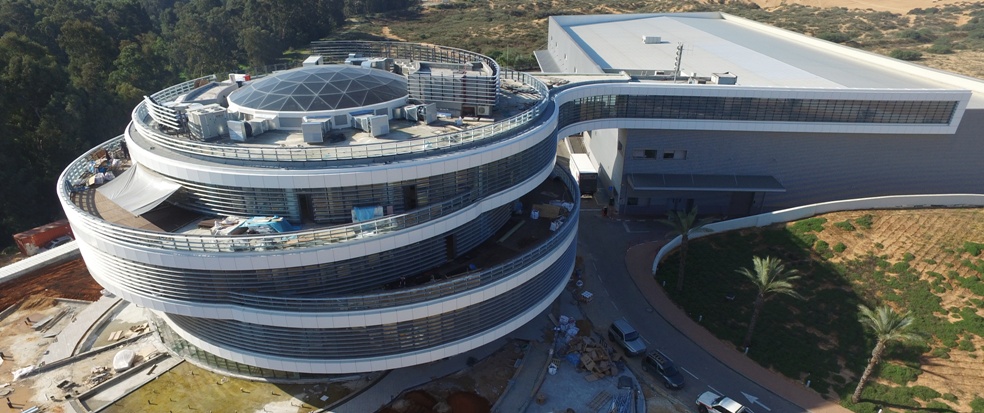 "This transition is an important milestone, while celebrating our foundation 40 years ago and another step for Delta Galil as a growing company, representing the need for a command centre including all the different company segments, except R&D, that will remain in its current location," says the company.
New building
The building was designed by architect Ori Halevy, from Auerbach Halevy Architecture, in a modern and innovative way to reflect a fresh, fashionable and contemporary design. In addition, the building was designed with a green approach of utilizing natural resources, like natural light, to make it a part of its environment and not an artificial addition.
The terraces and garden surrounding the building also offer alternative work spaces that enable the use of the complex as a whole, and not just an office building. This holistic idea and approach for the Delta Galil headquarters are also evident in the interior, designed by the renowned Italian designer and architect Pierpaolo Ricatti, the company reports.
With the workers' needs and comfort in mind, the workspace was built with an emphasis on open spaces, light and transparency. This is meant to encourage creativity, sharing knowledge, team work and communication between all associates.
Collaboration
This project required many associates to join forces, including Isaac Dabah, the company's CEO, as a visionary for this new HQ building. The actual building process, led by Raz Sapir, was done with assistance from of the IT department regarding infrastructure, HR department regarding solutions for the various associates and more.
With the new home, Delta Galil in Israel aims to use it and its surroundings for various activities and purposes, be it work, recreation or networking, to reflect the company's philosophy and culture.
Delta Galil Industries
Delta Galil Industries is a leading manufacturer and marketer of branded and private label apparel products for men, women and children, which was originally established in 1975.
The company develops innovative seamless apparel including bras, shapewear and socks; intimate apparel for women; extensive lines of underwear for men; babywear, activewear, sleepwear, and leisurewear.
The company's brands include P.J.Salvage, Schiesser, Nearly Nude, LittleMissMatched, and Karen Neuburger.
This article is also appears in...