Italian yarn supplier to the knitting and hosiery sectors Fulgar, has announced that its Q-Nova eco polyamide yarn has joined the Sustainable Apparel Coalition's Higg Index, a groundbreaking suite of self-assessment tools which empowers brands, retailers and facilities of all sizes, at every stage in their sustainability journey, to measure their environmental and social and labour impacts and identify areas for improvement.
Fulgar, an international leader in the man-made fibre sector, has for some time based its operations on a green philosophy emphasising conservation and improving the eco-system, and its aware approach is neatly summed up by the claim A better way to the future, the company reports. "It has given Fulgar a strong identity, positioning it in the sector as a cutting-edge organisation that combines an ability to blend tradition and innovation with a direct commitment to creating a more sustainable supply chain," the company says.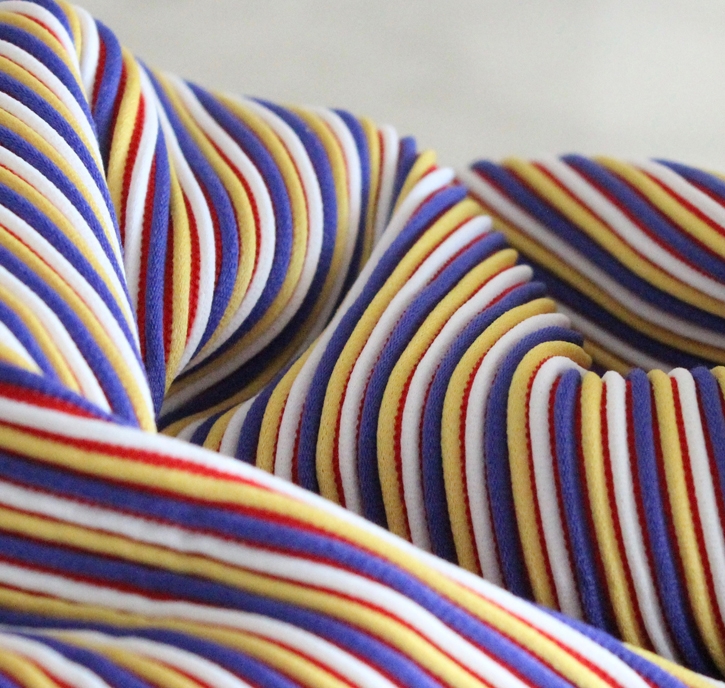 "Fulgar recently obtained a positive assessment its products and production process - analysed using the accredited scientific method LCA - Life Cycle Assessment - and now announces the achievement of a further goal in its commitment to ever-increasing sustainability levels. One of its key products, Q-NOVA, is has now joined the Higg Index," the company said in a statement today.
"In this way Fulgar takes its place beside the most important fashion brands in encouraging the eco-sustainable success and development of the industry in the global textile-apparel market."
"Higg is a significant step forward towards transparency in the textile sector, and a powerful support for all companies in the value chain as it provides them with a method of comparing different materials so they can make knowledgeable, more sustainable choices. The index uses credible scientific data to objectively measure a products' environmental performance," Fulgar added.
"This analysis, based on a wide array of parameters, was rigorously applied to Q-NOVA, Fulgar's flagship product, a 6.6 eco-sustainable nylon fibre made exclusively from regenerated raw materials. This extremely ecological product fulfils precise traceability requirements, and aims to generate reductions in CO2 emissions and cut water use."
"The Higg index is further proof of Fulgar's commitment to green production and to supporting the values of its eco-friendly products, required for now by Q-NOVA but soon to be extended to other categories of Fulgar products."
Sustainability continues to be the driving force behind innovation at Fulgar and this is demonstrated by the number of international acknowledgements the company has gained, as well as its constant investment in R&D for materials and new process solutions, constructing new areas and ongoing technological enhancement of production machinery.
In the words of Fulgar's Marketing Manager Alan Garosi: "For us the Higg Index is an extremely important objective on the international scene. We're experiencing a period of 'greenwash' where the line between truth and advertising is, unfortunately, not very clear. We believe strongly that the only solution for offering our clients genuine support and guidance is total transparency. We've always been open and honest about our company's environmental results and we're pleased to be equally open about our products. All our current and potential clients now have one more instrument at their disposal, a high-profile global standard that will help them make increasingly aware choices of raw materials to create a truly sustainable product".
Sustainable Apparel Coalition
The Sustainable Apparel Coalition (SAC) is an industry-wide group of over 200 leading apparel, footwear and home textile, brands, retailers, suppliers, service providers, trade associations, nonprofits/NGOs, and academic institutions working to reduce the environmental and social impacts of products around the world.
Through multi-stakeholder engagement, the SAC seeks to lead the industry toward a shared vision of sustainability built upon a common approach for measuring and evaluating apparel, footwear and home textile product sustainability performance that spotlights priorities for action and opportunities for technological innovation. The SAC was incorporated as a 501c(6) non-profit organization and launched the groundbreaking Higg Index suite of tools in 2011.
Fulgar
Fulgar is the international leader in the man-made fibre market with the production and distribution of polyamide 6.6 and covered elastomers in the textile and technical sector.
Founded in the 1970s at Castel Goffredo (Mantova) in the heart of Italy's hosiery district, Fulgar carved out a role as sector leader and now boasts Europe's largest nylon 6.6 yarn factory. The company's global attitude is also reflected by the internationalization strategy launched by Fulgar with the opening of new production centers in Sri Lanka in 2003 and Serbia in 2007, as well as being present in Turkey with the official Fulgar distributor FFT.
Fulgar is present in many textile sectors, from hosiery to circular knits, corsetry, swimming and sport, with high-quality products that stand out for their excellence and uniqueness, without ever forgetting the Made in Italy textile tradition. In 2009 Fulgar became an official partner of Invista, owner of the Lycra brand, for the exclusive distribution in Europe and Turkey of the Lycra Fibre, Lycra T400 and Elaspan Fibre brands. In 2012 Fulgar also became exclusive distributor and producer of Emana fibre, owned by the Rhodia-Solvay group, for Europe, North Africa and the Middle East.
This article is also appears in...