31st January 2020, Sweden
Isbjörn makes base layers even more sustainable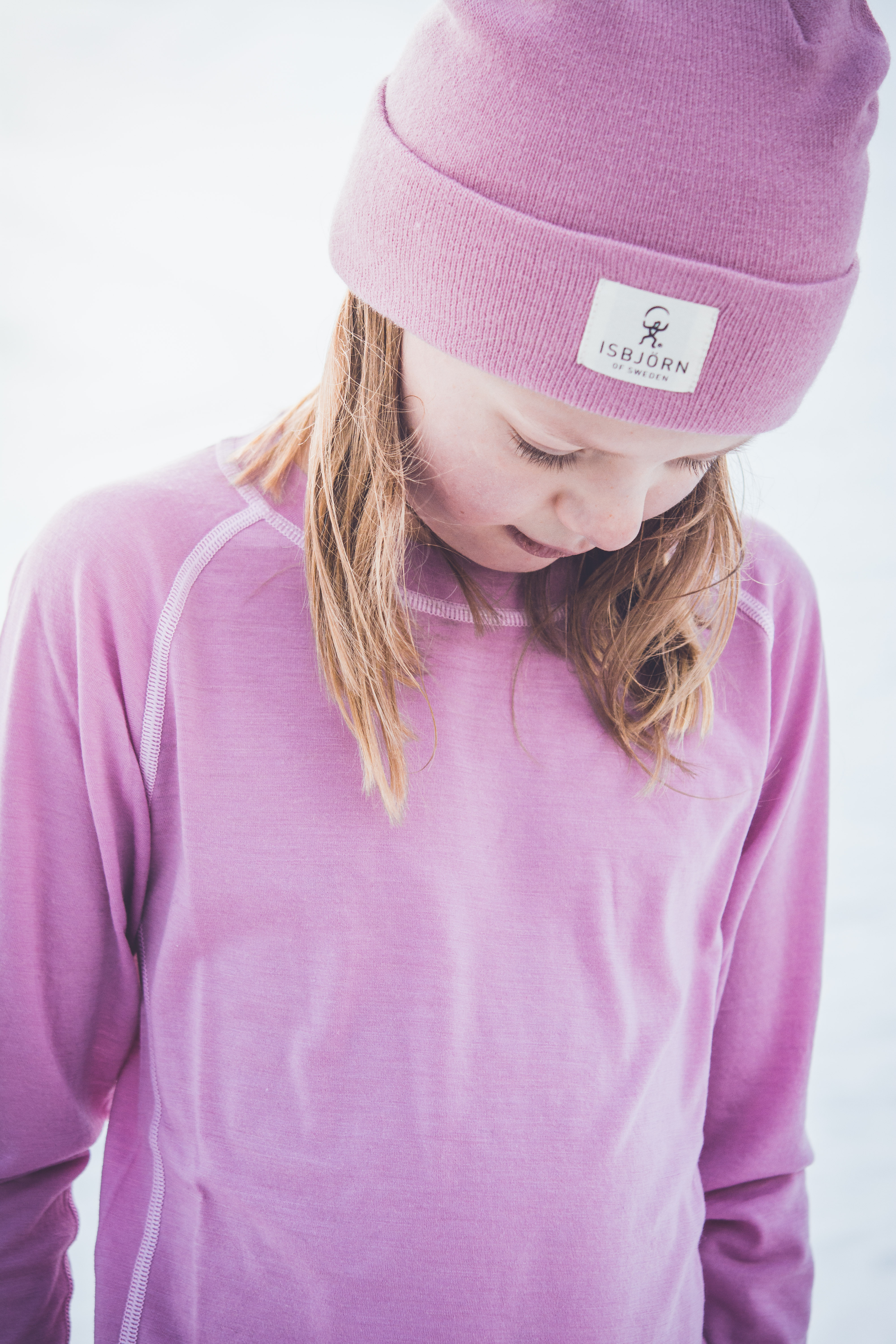 © Isbjörn of Sweden.
As part of its Green at Heart sustainable mission, Isbjörn of Sweden will add natural bamboo fibres to its popular Husky Base Layer range for Autumn/Winter 2020.
"Isbjörn is a strong believer in 'slow fashion' and combating the effects over-production of clothing has on the environment. Committed to making garments even more environmentally-friendly every season, natural bamboo fibres will be added to the inside of its Husky Base Layer range, which is also made with mulesing-free Merino wool as an outer material," the company said in a press statement today.
"The natural blend of materials, including 49% Merino and 46% Bamboo, used in the Husky range offer the perfect balance of sustainable durability, function and softness. The Merino wool keeps children warm in cold weather and the natural bamboo fibre effectively wicks moisture from the skin for effective vapour transmission. The range is natural anti-odour and anti-bacterial. Isbjörn is certainly the master of moisture management."
The Husky range comprises a Husky Jumpsuit Base Layer for babies, Husky Sweater Base Layer and Husky Long John Base Layer for kids and teens. All quick-drying garments can be washed on a 40˚ cycle with no effect on performance and without pilling, the company reports.
"The Husky range is designed for comfort, not only from the materials used, but also the cut for a perfect fit. Husky Long Johns have a soft elastic in the waistline and extended height at the back for comfort perfection," Isbjörn adds.
The Husky range is OEKO-TEX Standard 100 approved. A globally uniform testing and certification system for textile raw materials, the standard oversees intermediate and end products at all stages of production with the aim of completely eliminating harmful substances.
Green at Heart right from the start, Isbjörn of Sweden was founded in 2005 by Maria Frykman Forsberg and Camilla Schmidt, after they became mothers for the first time and discovered a gap in the market for high quality and comfortable outdoor garments for children. The brand believes that all children are 'Multisporters by Nature' and should be allowed to enjoy outdoor activities in all weather conditions, while remaining warm, dry and comfortable.
Isbjörn of Sweden garments use recycled, sustainable materials and the company continuously strives to be as environmentally friendly as possible, while still producing long lasting, tough and premium quality garments which emulate adult styles and materials.
The brand is symbolised by the Polar Bear – 'the toughest animal on the planet'.
This article is also appears in...