30th January 2017, Castel Goffredo
Italian hosiery specialist chooses Fulgar nanofibre yarns
Oroblu, a leading hosiery and underwear specialist, has developed Divine by Oroblu sheer tights, made with innovative Nanofibra yarn by Fulgar, a leading Italian company in the manufacturing of nylon and coated yarns.
According to the manufacturer, the new product combines the seduction and elegance of ultra-sheer tights with absolute comfort and wonderful aesthetic and functional advantages.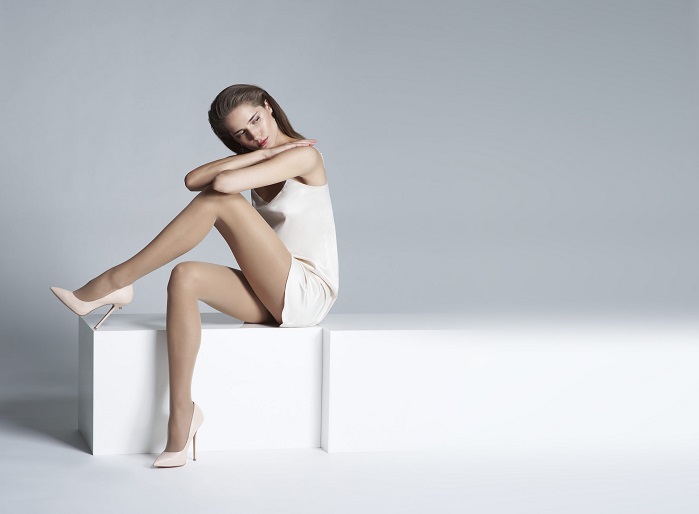 "A celebration of contemporary femininity, Divine is dedicated to women who seek to feel good and seductive without compromising on practicality and comfort – so it is a yes! to a sheer look, now expressed through a new generation of products. Beautiful, resistant and easy to wear," the company explains.
Collant Divine tights
To meet this important challenge, Oroblu has drawn on Fulgar's research. Fulgar's cutting edge Nanofibra is said to give Divine exceptional lightness, perfect evenness and a pleasant hand that is soft, silky and ultra-comfortable, the company reports.
With their subtle finish, Collant Divine tights are invisible beneath a dress, and embrace the legs gently like a second skin, creating comfortable elegance and a seductive appeal. Easy to wear every day or for special occasions, Divine tights are available in black and three natural colours.
Nanofibra revolution
Fulgar's Nanofibra opens up a new world in Nylon 66 - ultralight, soft and silky, according to the manufacturer. This innovative yarn developed by Fulgar comprises a high number of extremely slender filaments (only 7 microns against 15-20 microns for most other microfilament and multifilament yarns). This is designed to encourage rapid wicking of sweat towards the exterior, giving Nanofibra exceptional breathability and rapid-drying performance.
An ultralight fibre that has a superior cover performance and the same abrasion resistance, Nanofibra is said to enable the production of fabrics that are incredibly light and perfectly uniform, with a silky, soft and delicate hand.
According to the manufacturer, it is the ideal solution for applications throughout the athleisure fashion and hi-tech sport worlds. Nanofibra yarns are especially suited for the production of sheer yet hard-wearing legwear with an even look and silky feel.
Fulgar
Fulgar is the international leader in the synthetic fibre market with the production and distribution of polyamide 6.6 and covered elastomers in the textile and technical sector.
Fulgar is present in all textile sectors, from hosiery to circular knits, corsetry, swimming and sport, with high-quality products Made in Italy. The versatility of the products is the result of Fulgar's design, development and manufacturing structure.
In 2009 Fulgar became an official partner of Invista, owner of the Lycra brand, for the exclusive distribution in Europe and Turkey of the Lycra Fibre, Lycra T400 and Elaspan Fibre brands. In 2012 Fulgar also became exclusive distributor and producer of Emana fibre, owned by the Rhodia-Solvay group, for Europe, North Africa and the Middle East.
This article is also appears in...