2nd December 2019, Castel Goffredo
New Calzedonia tights made with Q-Nova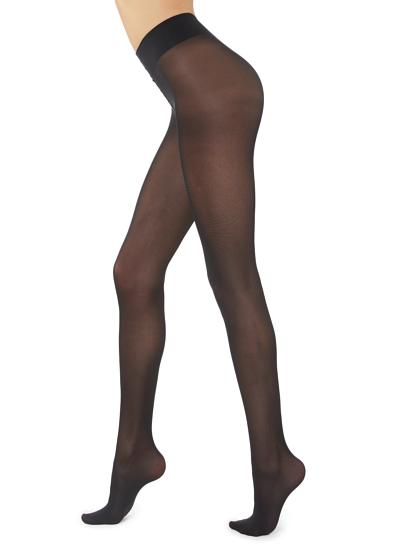 For Autumn/Winter 2019 an Italian fashion brand Calzedonia presents a new line of eco-friendly tights made using Q-Nova, the innovative recycled yarn produced by Fulgar, a leader in the production of high-quality man-made fibres. Its exclusive portfolio of low environmental impact products has caught the interest of the Verona-based company, a leader in the legwear and beachwear sectors.
For its first line inspired by green concerns, Calzedonia has chosen Q-nova by Fulgar, a 100% Made in Italy eco-sustainable polyamide 6.6 yarn made from Global Recycled Standard (GRS 2015-005 certified by ICEA) and Ecolabel EU certified regenerated raw materials.
A special ingredient included in the polyamide, Q-Nova by Fulgar also offers an innovative ID (short for identity) traceability system ID, making it possible to verify the authenticity of the yarn's recycled origins.
Available in 40, 60 and 80 denier models, the new tights are made from waste materials that could not be used in any other way within the textiles production chain. The material selected is re-melted through a KM-zero mechanical regeneration process leading to lower CO2 emissions, reduced water consumption and the use of energy from renewable resources. This green awareness has won Calzedonia Global Recycled Standard certification.
Fulgar is a leader in the synthetic fibres market with the production and distribution of polyamide 6.6 and coated elastomers in the textiles and technical sector. Founded in the 1970s at Castel Goffredo (Mantova) in the heart of Italy's hosiery district, Fulgar carved out a role as sector leader.
Fulgar is present in all textiles sectors, from legwear to circular knits, lingerie, swimwear and sports apparel.
This article is also appears in...