15th June 2016, Migdal Haemek
Nilit to showcase latest yarn innovations at Interfilière Lyon/Mode City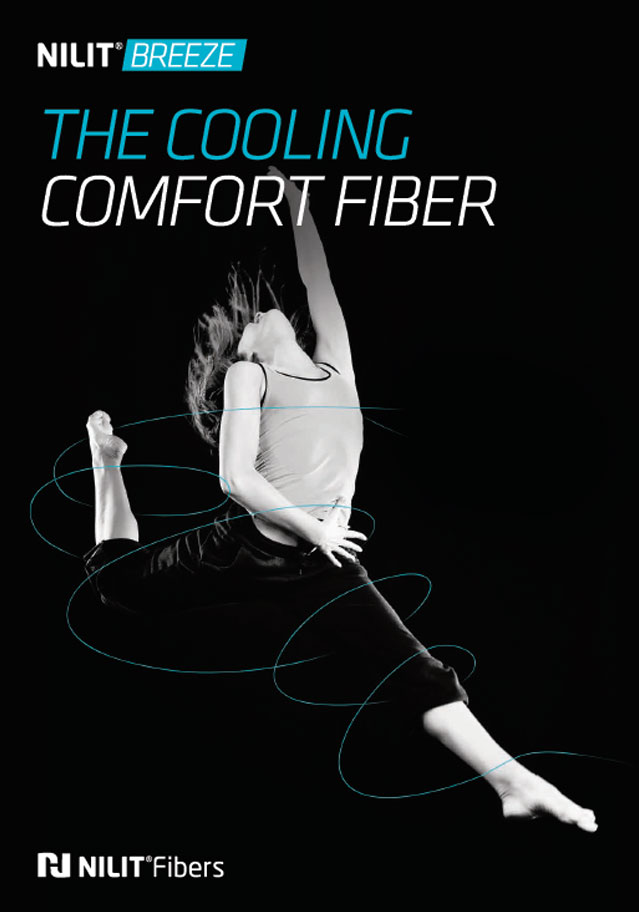 Israel headquartered polyamide 6.6 producer Nilit will showcase the company's latest yarn innovations at the Interfilière/Mode City Euroexpo that takes place in Lyon from 9-11 July.
The company will feature its entire range of fashion and performance yarns with special focus on Nilit Breeze, the revolutionary cooling yarn, and Nilit Innergy, the sports performance and recovery enhancement yarn. In addition, the company will unveil its Summer 2018 style trend book at the show.
"The Mode City trade show in Lyon is an extremely important event for us," said Boaz Roseman, General Manager, Nilit Fibers. "We will present the specialty performance yarns that exemplify the very latest in fibre technologies in response to the needs of today's most demanding consumers. These unique yarns are the direct result of our constant drive for innovation, our significant investment in technical research, and our unwavering commitment to customer partnerships."
Nilit Breeze
Nilit Breeze, the patented cooling comfort yarn, is designed to help maintain a comfortable body temperature during physical activity and in warm weather.
The fibre's flat cross section and special cooling channels are said to quickly transfer body heat for maximum comfort and breathability. In addition, the ultra-soft hand creates a pleasant, smooth sensation on the skin. According to the company, its Nilit Breeze is being used by leading activewear, legwear, and intimate apparel brands.
Nilit Innergy
Nilit Innergy converts the naturally occurring energy of the body into FIR (Far Infrared Rays) to provide invigorating health and cosmetic benefits. Fabrics made of Nilit Innergy convert gentle body heat into energy that is reflected back into the body causing deep and imperceptibly gentle heating to enhance muscle elasticity and post-workout recovery, the company explains.
In addition, Nilit Innergy is tested and certified to effectively improve the appearance of cellulite, making it the perfect fabric for activewear, shapewear, legwear, travel, and therapeutic garments.
This article is also appears in...