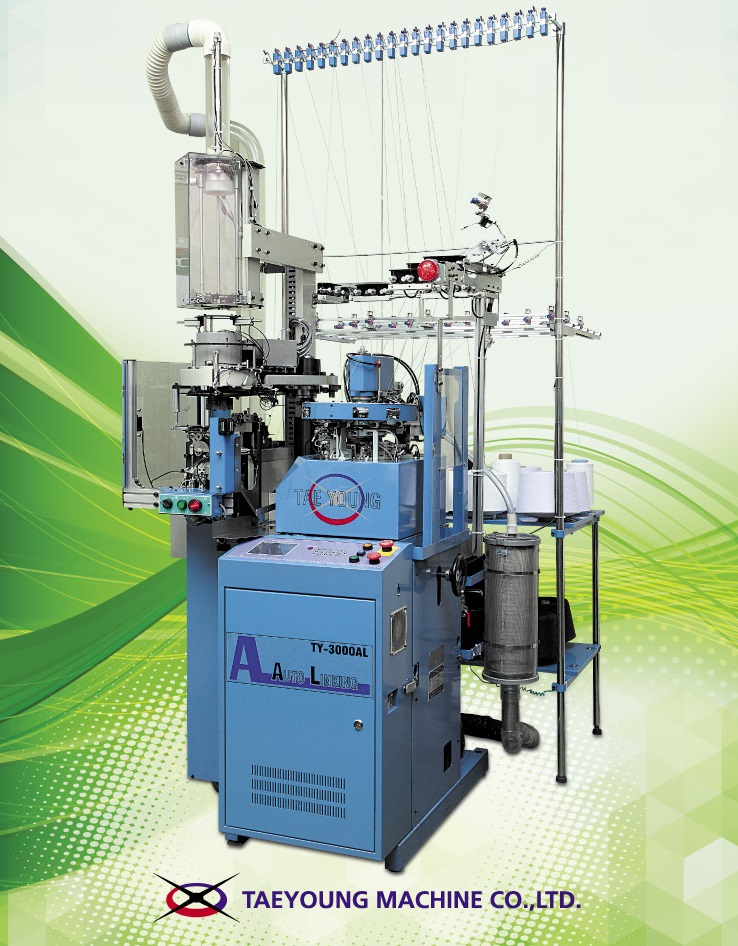 Tae Young Machine Korea, a manufacturer and seller of electronic socks knitting machines and a licensee of a Japanese hosiery machine builder Nagata Seiki, will launch its new TY-3000AL sock knitting machine with Nagata's automatic toe linking device at the upcoming Indo Intertex 2018 exhibition in Jakarta, Indonesia, from 4-7 April 2018.
The Indo Intertex is an international trade fair for the textiles and clothing industry. It showcases the latest in textile processing machines and related equipment, including materials and raw materials. The show takes place once a year in Jakarta and is now in its 16th edition. Last year, the trade fair attracted about 9,000 visitors, who witnessed the latest technology, materials and services on display.
Tae Young will exhibit two machine types at the show, both featuring Nagata's automatic toe linking device. One is TY-3000AL 3-1/2 x 200N 48 gauge and another machine is TY-3000AL 3-3/4 x 144N 24 gauge with terry facility.
The standard attachments of the new machine include a controller, automatic toe linking device, fabric transfer check detector, electronic elastic yarn feeding device, creel stand, 1F air latch opener, air blow for trimmer and air pressure sensor.
Nagata Seiki launched its range of full automatic toe linking machines in model UT (Universal Toe) at the FIMAST 2014 international textile machinery and accessory trade show in Italy but withdrew from manufacturing machines for export shortly afterwards.
The company presented two prototype machines from the range – a UT1 3-1/2 x 200N 48 gauge and a UT1 3-1/2 x 200N 48 gauge single cylinder five colour motif design sock knitting machines with a full automatic toe linking device – in system types L1 and S1 respectively.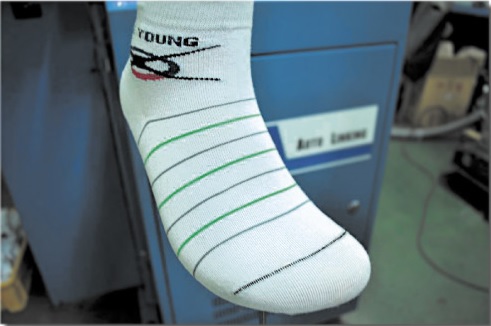 "Both system are loop by loop (stitch by stitch)," the company explains. "One features L type linking, similar to Lonati's S type linking. At the show, Tae Young will exhibit the N type linking, because it is unique and helps support weaker spots."
Nagata Seiki, founded in 1903, is a manufacturer of industrial knitting machines. The company also produces hi-functional and hi-quality products for the main markets of Europe, North America, Asia, and Oceania. Through its mechatronics engineering and advanced surface treatment technologies, the company aims to support the customers' competitiveness and contribute to the expansion of a wider range industries.
The manufacturer also develops electronic devices and a few years ago it entered into a new strategic products category of thin film and materials modification.
This article is also appears in...