27th January 2016, Florence
Hot knits cool at Pitti Uomo
Knitwear is cool, the focus of designers, including stars Juun J the Korean Guest Designer, opening his show with very oversized chunky cream garments, and Federico Curradi whose long line, textured, stylish knitted designs were worn by young models who stood stockstill and nonchalant under lights for hours, and the cutting edge designs of Carlo Volpi.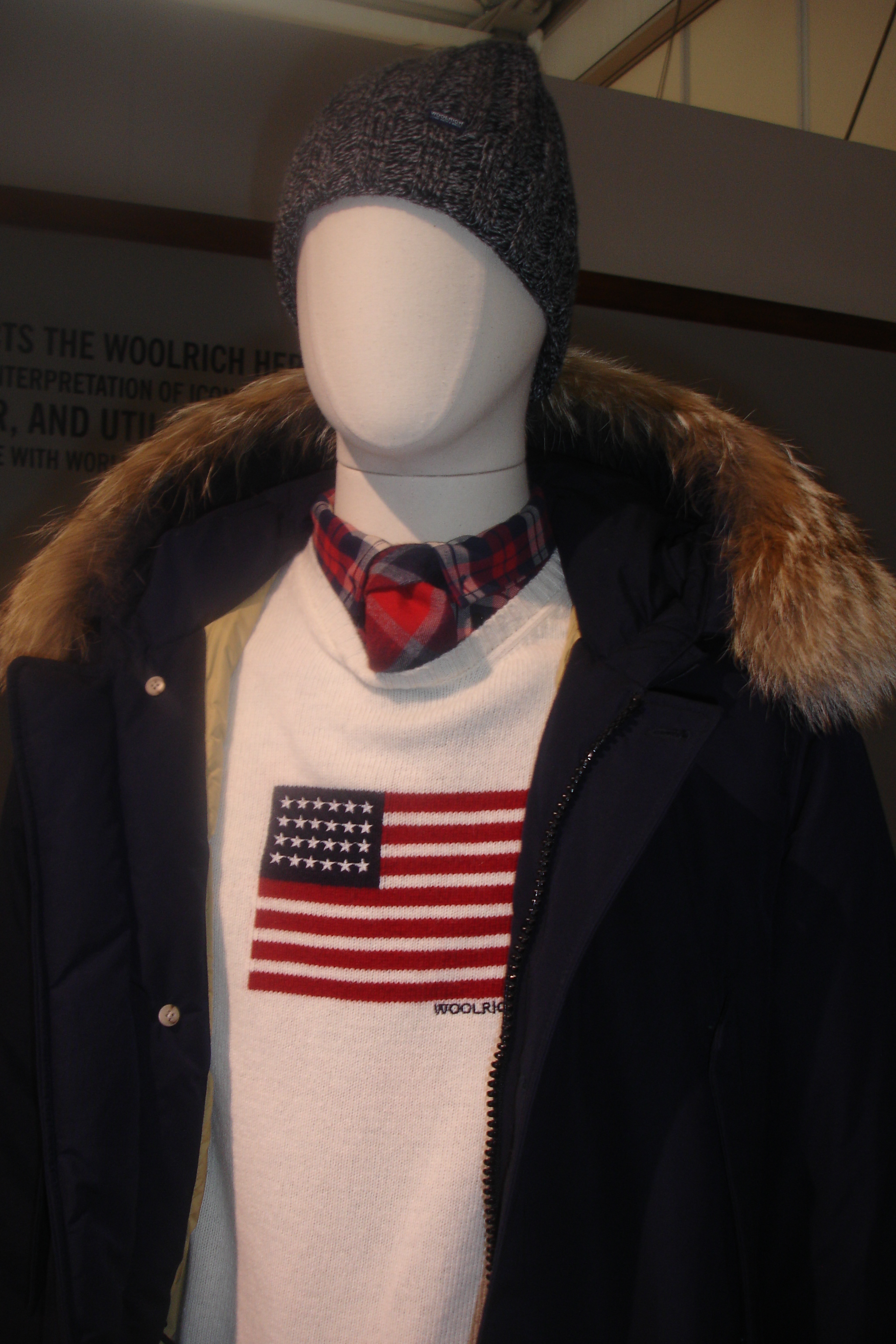 Knitwear was thicker, manly and textured, geared for AW 2016/17 playing its part in the capsule styles of dressing - the new fashion for cold weather. Layers could be zipped, popped or vecroed together, to be worn alone or in combination, and knitwear played a big part.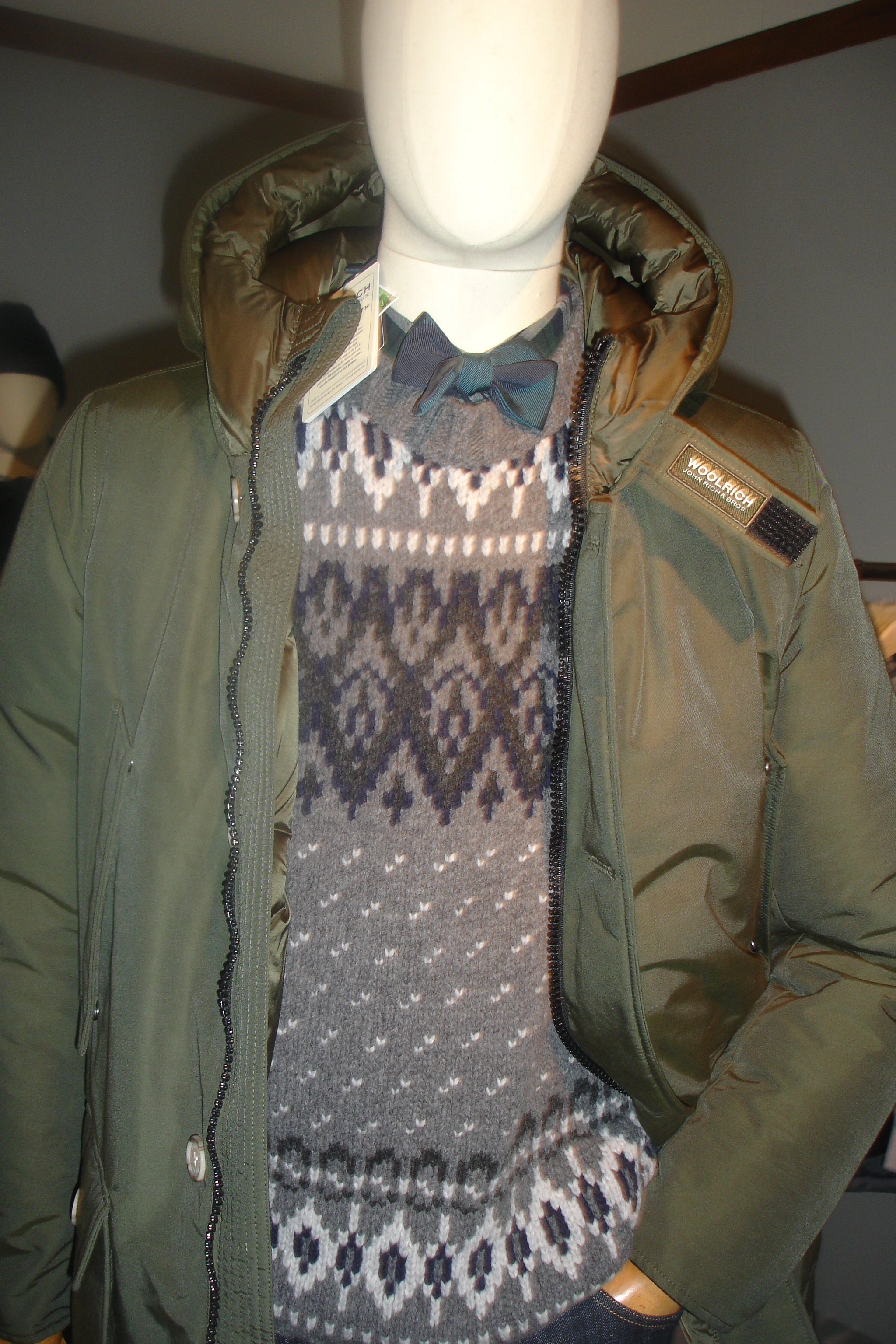 It was another bumper year for wool, from fine Merino styles to loose knit, sloppy joes and zipped up knitted jackets. Also mohair, cashmere, with blends including alpaca and manmade yarns to produce both performance and appearance.
Detail was important: the choice of buttons, oversize or small, form part of the fashion look so metal, wood, bone suggest quality.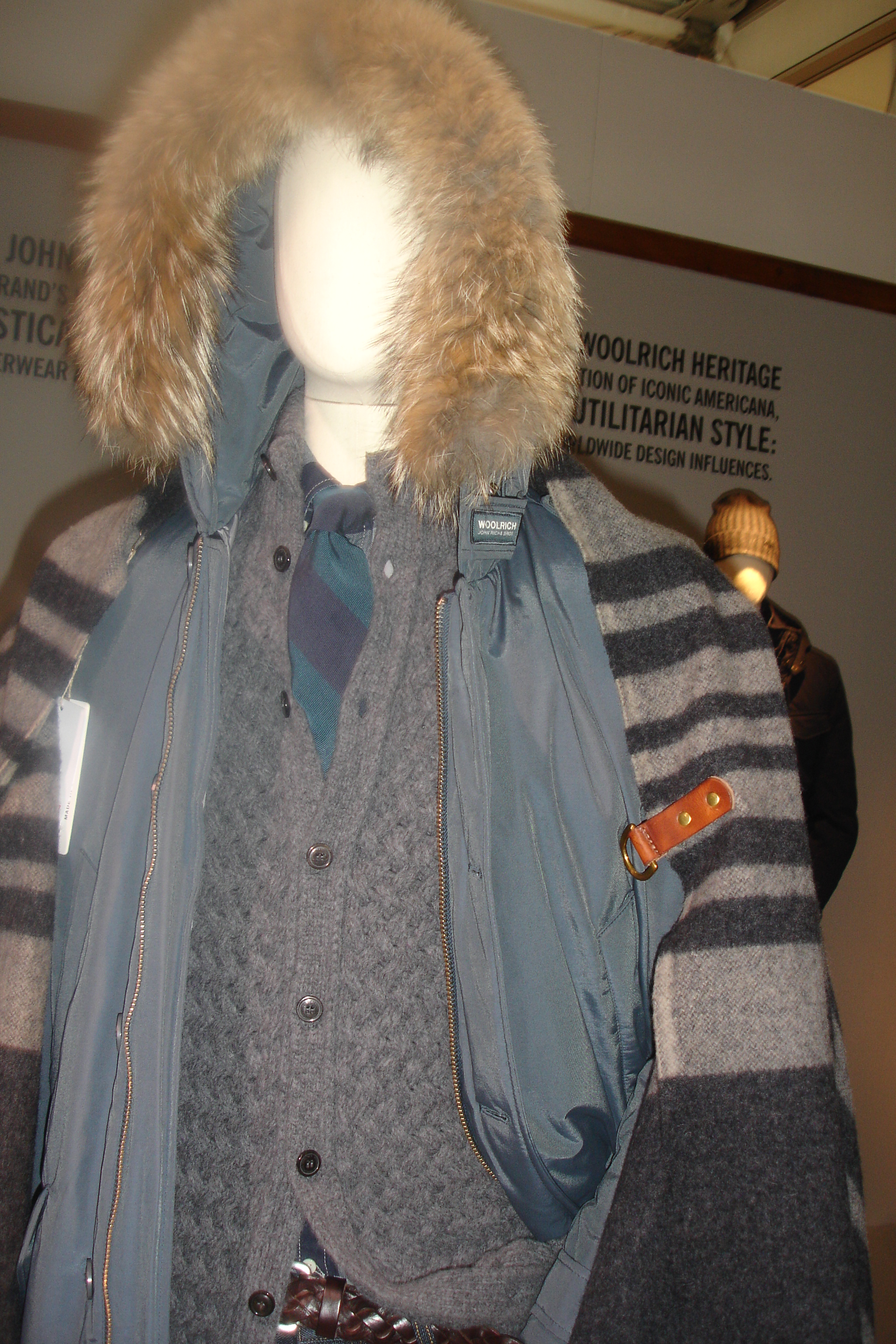 Trapper looks with fur trims on thick wool and variations of traditional Guernsey, Shetland or Fairisles patterns in natural tones were directional, as well as simple chunky navy ribs, fishermen's knits and cardigans
Knits featured in the collections of the Africa generation of creatives with dramatic large knoppy scarves and throws.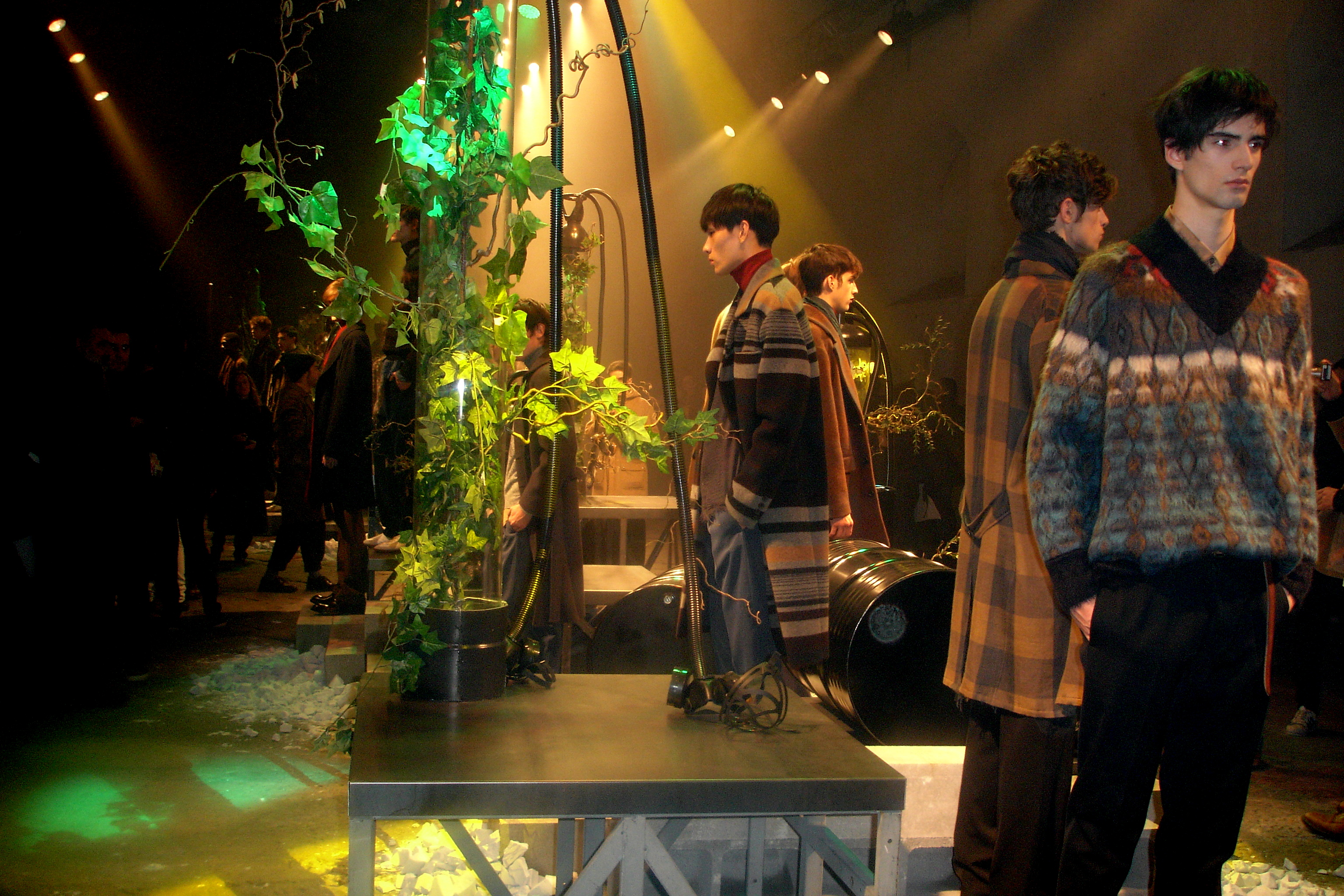 Crossover effects from active sportswear to leisurewear are trending. The Wool Lab unveiled further developments to enhance performance, stressing suitability for sportswear.
Knitwear often treated like a big canvas, with large designs and colours, while flags and badges were embroidered, knitted or sewn on to give an exclusive edge to design labels.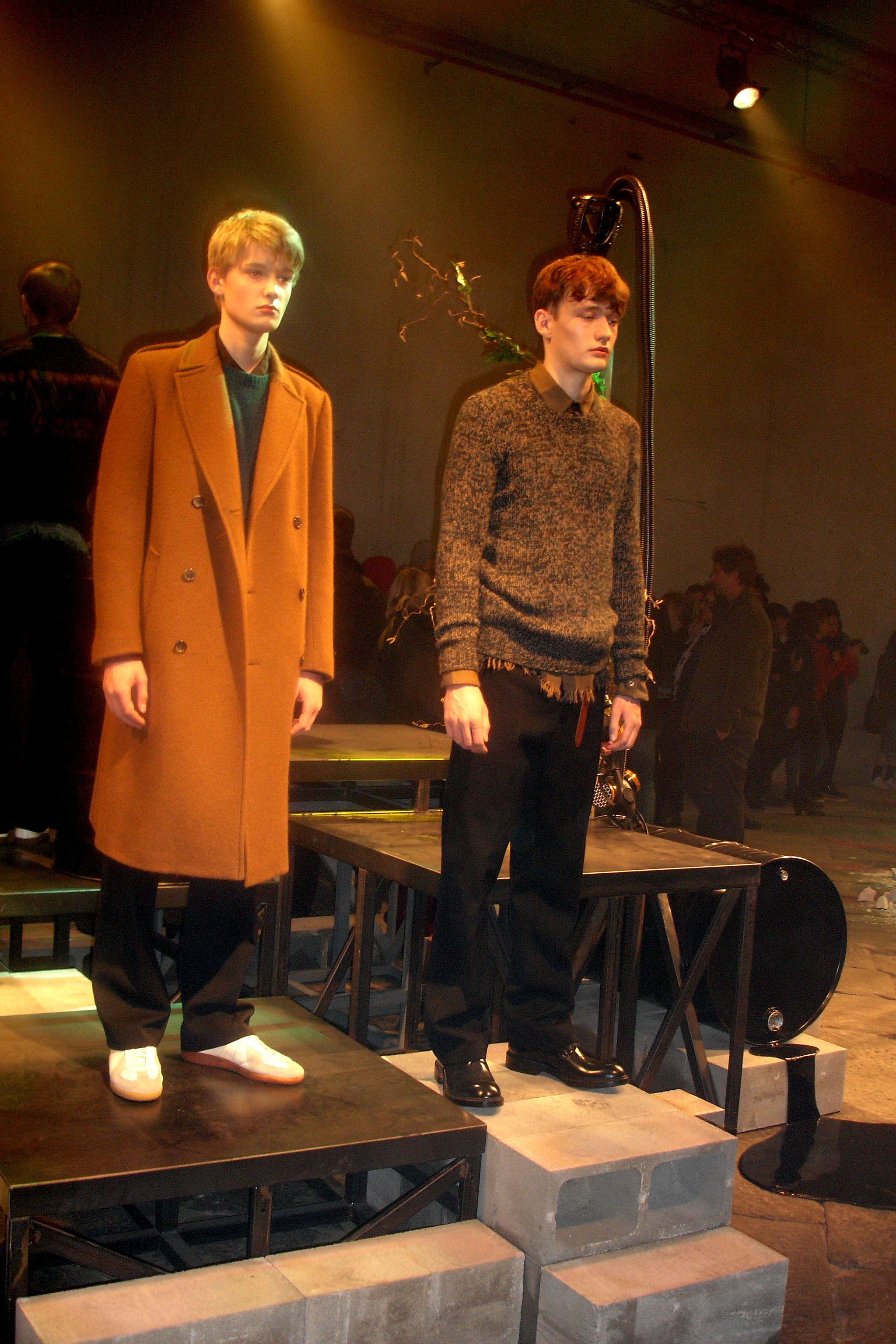 Knitted jersey techno features in manmade fibres. Star Wars style with close fitted uni-coloured designs with runic insets like triangles, circles and straight ribs.
Heritage knitwear remains an inspiration but with coarse, hairy looks, dark workwear colours, dark grey, navy and speckled Donegal looks it's moving to a new level of austere style.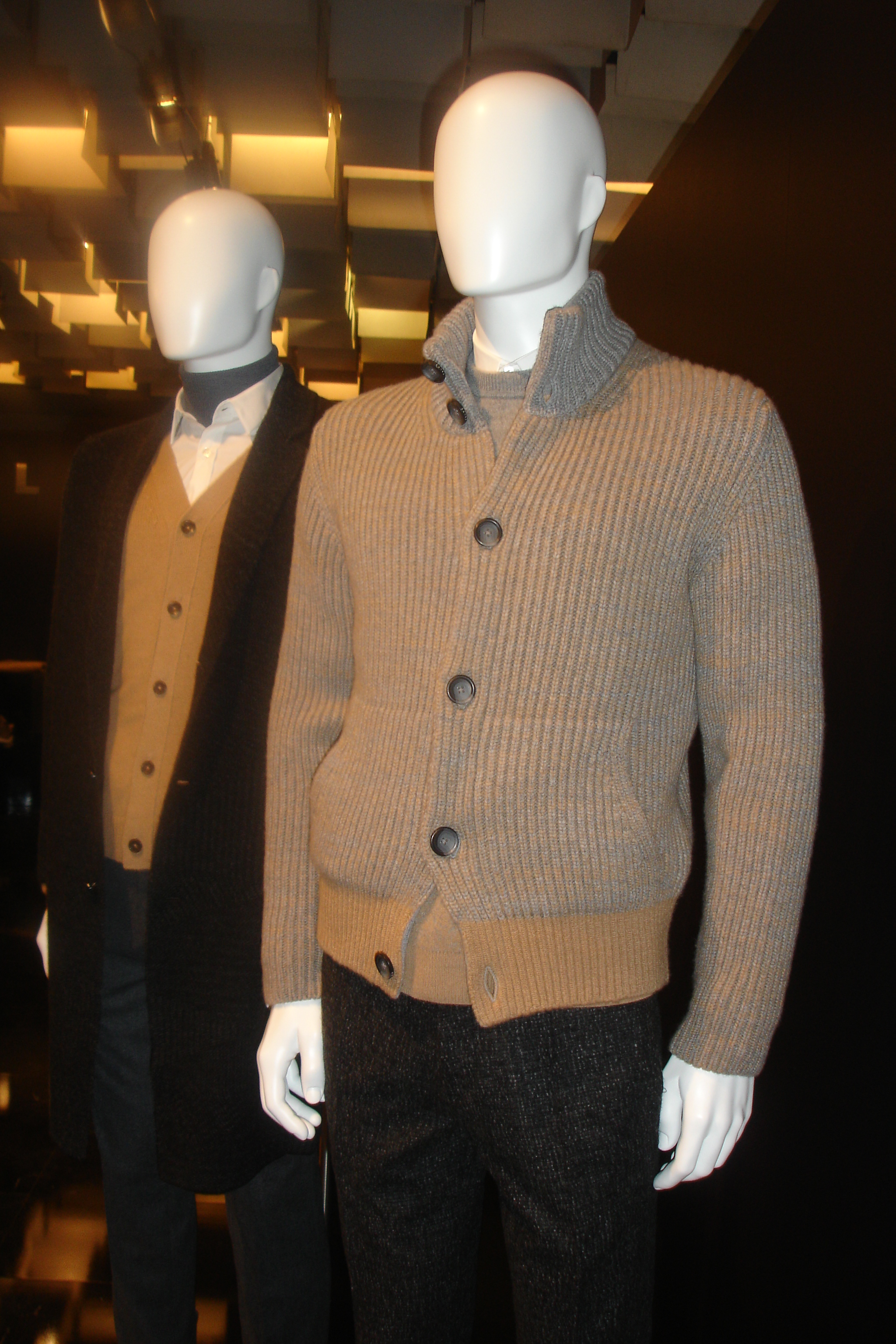 Texture and colour, mixed rather than matched, showed, reds, bright blues, emergent green and brick tones to give a complicated, bespoke look to designer collections with surfaces brushed, felted and knotted.
This article is also appears in...