19th August 2015, Inman, SC
Desleeclama strengthens senior management to support growth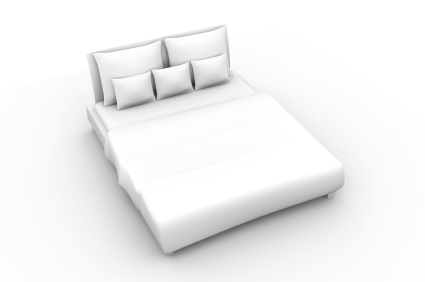 DesleeClama, a leading specialist in innovative textiles and mattress cover designs, has added two new executives to its' Senior Management staff. Robert Davies has joined the organization as Vice President of Finance and Scott Keller is the newly appointed Vice President of Sales.
"We are continuing to strengthen our organization to better manage the significant growth we are experiencing. With the addition of both Scott and Robert, we are taking our organization to a new level and I could not be more pleased," commented Craig Dunlop, DesleeClama's President.
Commitment and support
"These are exciting times at DesleeClama North America, and I am both honoured and thrilled to be part of the team. Everyone is highly committed to supporting the continued growth of the company," said Robert Davies.
Rob Davies has over 25 years of proven international based finance and operations management with manufacturing and distribution companies in the US, Canada and Europe. He is also a member of the Chartered Association of Certified Accountants.
Scott Keeler has over 17 years of sales and marketing experience in nonwoven, woven and knitted textiles. Scott brings significant experience and a fresh approach to sales management to DesleeClama. "It's an exciting time right now to join the DesleeClama team," he commented.
Mattress manufacturer
The DesleeClama Group is a leader in the mattress fabrics and covers industry, with production facilities in USA, Brazil, Belgium, Poland, Romania, Estonia, South Africa, China and Indonesia.
DesleeClama has experienced tremendous growth in North America, as well as the global marketplace, the company reports. It has been supplying North American mattress manufacturers since 1986 and opened its US office and warehouse in 1999. DesleeClama claims to be the first company to produce knitted mattress fabrics in the United States.
Biaxial knitted mattress fabrics
DesleeClama has put its mark on the complete bedding industry by winning one of only nine Best of the Best Interzum Awards in May, thanks to its new generation of knitted mattress fabrics that aim to yield and support in every perspective and position.
The company's Biaxial fabrics are said to follow the flexibility of the mattress core to the maximum and boost superior point elasticity. Biaxial can stretch up to 50% in every direction, recover from any kind of pressure and revert to its original shape, even after several years of usage, according to the manufacturer.
They are also said to be particularly suited to be used for ergonomic mattress systems with several body support zones in order to provide the best back support and pressure relief. Next to that, Biaxial's extreme flexibility is said to make quilting unnecessary and allow manufacturers to create new looks and cover complex mattress shapes.
This article is also appears in...