9th April 2015, Singapore
DyStar phases out use of Colour Index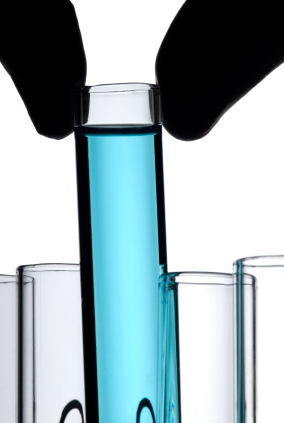 DyStar Group, the leading colorants solutions provider to the textiles industry, is to phase out the usage of the Colour Index, a reference work published jointly by the Society of Dyers & Colourists (SDC) and the American Association of Textile Chemists & Colorists (AATCC), as the company believes it misses out environmental and ecology factors important for product selection.
The Colour Index lists manufactured colorants, both pigments and dyes, and is commonly used by manufacturers in the textiles industry to identify colorants.
Commitment to environment
The Colour Index lists products based on general chemical structure, but is missing environmental and ecology factors, which are becoming increasingly important for product selection, DyStar reports.
There are few limitations on the usage of the Colour Index by manufacturers, according to DyStar, and as a consequence it does not guarantee compliance with international regulations or place restrictions on potential contaminant substances.
"This can be a problem for seller and buyer," says the company. "The manufactures of pigments and dyes that commit to be compliant with legal, voluntary and Brand & Retailer RSL (Restricted Substance List) requirements don't have a way of differentiation from the other suppliers. On the other hand, textile manufacturers, Brands and Retailers might not be aware what they are buying what can have severe consequences for the brand."
Subject to restriction
By only using its own trademarks as product identifiers and stepping away from the Colour Index nomenclature, DyStar aims to make the selection process more clear to brands and retailers.
According to the manufacturer, although products may be listed in the Colour Index, this does not necessarily mean that they do not contain chemical substances subject to restriction by legislation or by voluntary industry initiatives, such as the Zero Discharge of Hazardous Substances group's Manufacturing Restricted Substances List (ZDHC MRSL) published in June 2014.
DyStar Group
DyStar Group is a solutions provider, offering customers a range of colorants, auxiliaries and services. The company has offices, competence centres, agencies and production plants in over 50 countries.
With a heritage of more than a century of product development and innovation for the textile and leather industry, DyStar has developed into new markets and now in addition serves the paper, plastic and many other specialty chemical industries.
DyStar's service division offers state of the art colour communication through CSI, textile and ecology testing through Texanlab, ecology and environmental advice, supply chain auditing and consulting for RSL compliant sustainable processes through Sustainable Textile Solutions programmes. The DyStar econfidence programme ensures that products comply with legal, voluntary and brand and retailer RSL (Restricted Substance List) requirements.
This article is also appears in...