8th April 2015, Obertshausen
Karl Mayer offers new tulle patterns
Karl Mayer, the leading warp knitting machines manufacturer, has produced a new range of tulle patterns with monofilament yarns on its HKS 3-M machine.
Delicate warp-knitted tulle or net fabrics lend transparency and style to fashion – as embroidered grounds or on their own with a very wide range of net patterns, the company reports.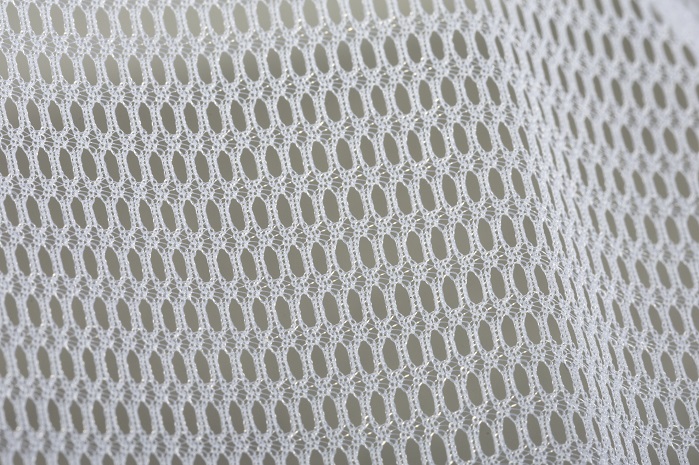 To produce these extremely delicate creations, Raschel machines and the HKS 3-M have been used. This high-production tricot machine is said to ensure a cost-efficient production and also a wide range of patterns, as shown by the samples.
Polyamide monofilaments
The collection of openwork net designs is based on developments at Karl Mayer, being entirely made from polyamide monofilaments.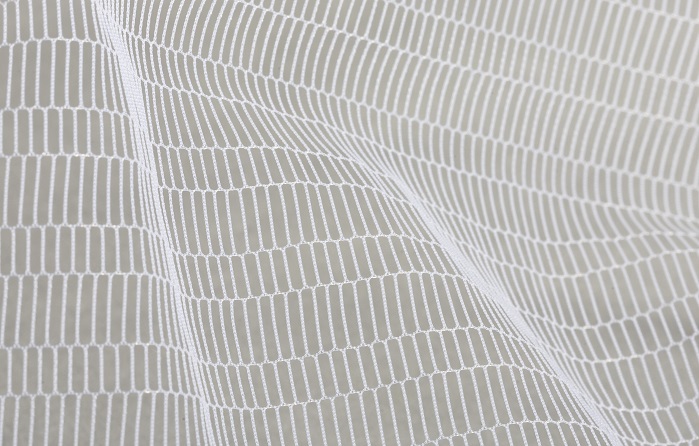 Due to the use of these monofilaments, the lightweight fabrics are easier to process further. They retain their dimensional stability when stretched for embroidering and, in addition, the risk of the yarn being damaged by the embroidery needle is reduced, according to the manufacturer. The product developers at Karl Mayer are still planning further embroidery trials in this respect.
Soft handle
A remarkable feature of these textiles, compared to conventional embroidery grounds, is the soft handle, Karl Mayer reports. The transposed openwork structure accounts for the extraordinary haptic properties.
Like previous collections made from monofilament yarns, the tulle patterns feature three-stitch hexagonal constructions which, in contrast to the conventional design, are characterized by holes of different length.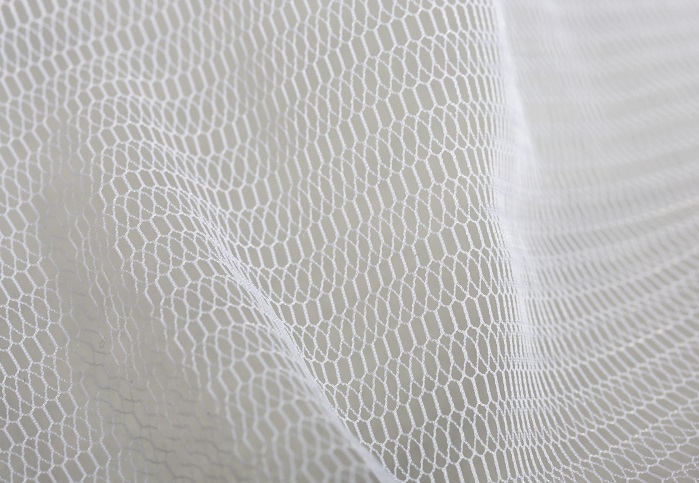 The reason for the variation in dimensions is the transposition of pillar stitch parts of flexible length – a stylish design, since the length of the pillar-stitch sections is restricted to three stitch courses by technology. To overcome this design limit, every two pillar stitches are worked and linked with two counter lapped inlays.
Original design
The warp-knitted tulle fabrics from the HKS 3-M can be produced with an original design and in a highly efficient manner, the company reports. The designs here were produced at a speed of 2200 min-1 in E 32 gauge and at a working width of 210".
The company's co-operation partner is Changle Hengshen Fiber Technology. The yarn manufacturer has produced the net structures on Karl Mayer machines at its R&D centre.
This article is also appears in...