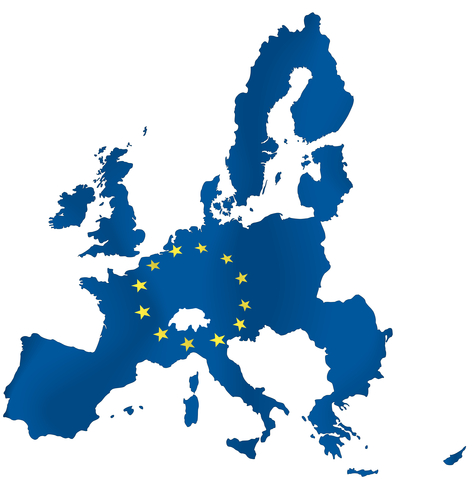 The fact that clothing imports constitute a growing share of the European market and play a part in the gradual disappearance of the European industry is well documentd and the subject was discussed during a round table on international the sourcing of clothing and textiles, organised and moderated by Evalliance and its president Jean François Limantour, as part of the Apparel Sourcing trade show, which took place in Paris last month.
In 2015, global clothing exports increased to US$ 175 billion and those for textiles to US$ 109 billion. In 2015, clothing and textile imports in the European Union grew to US$ 109 billion.
78% percent of European clothing imports come from Asia (China, Bangladesh, Cambodia, Vietnam, India, Pakistan and Indonesia) and 18% from the Mediterranean region (Turkey, Morocco and Tunisia). These imports constitute a growing share of the European market, which has 510 million consumers.
Established exporters
According to the data presented at the round table at Apparel Sourcing, China still ranks top as a clothing supplier to the EU but its relative share has decreased due to a drop in competitiveness caused by sharp increases in wages. However, China is relocating extensively (towards ASEAN countries in particular) and so successfully that its 'consolidated' exports continue to grow significantly.
Meanwhile, Vietnam, Cambodia, Bangladesh, Myanmar, Pakistan and Sri Lanka are becoming more and more attractive in the eyes of European buyers. Where Cambodia, Bangladesh and Myanmar are concerned, this attractiveness is mostly due to preferential treatment that was granted to them by the EU (zero duty, whatever the origin of the fabrics used). For its part, Vietnam will benefit progressively from its access to zero duty in the EU on account of the free-trade agreement signed with the EU in December 2015.
European buyers and end consumers are always more concerned about the social and environmental conditions in which clothing is manufactured. In this respect it seems that major suppliers such as Bangladesh have not achieved any significant progress, organisers say. The United States recently excluded Bangladesh from their preferential treatment system and suppliers are also under scrutiny.
New major suppliers
The predicted emergence of some countries in Eastern Europe as new major suppliers to the EU remains a pipe dream, according to the presentation. Countries like Macedonia only have a minute share of the European market and were even on the decline in 2015.
As far as Romania and Bulgaria are concerned, both these countries see their role of supplier becoming increasingly marginalised on account of the increase in their costs following their accession to the EU. The same applies to Africa: Ethiopia, the top African exporter for clothing, presented as the "new El Dorado" for sourcing clothing for the EU, remains a minor and insignificant supplier.
Diverse situation
Mediterranean suppliers of clothing continue to lose shares in the European market. Their share, down from 25% in 2007, was no more than 17.6% in 2015. However, the situation has become more diverse: erosion of Turkey due to higher costs, deterioration of the country's political situation and the increase in security problems; decline of Tunisia, a victim of both security problems and a complex political and social situation; in Morocco, rectification of the competitive position over the past three years thanks to strategic mobilisation by the profession and government bodies pursuing distinct, ambitious strategic objectives.
The majority of supplier countries, both Asian and Mediterranean, are attempting, with varying degrees of success, to develop policies to upgrade their ranges of products and services. It can be observed that certain Asian suppliers are also endeavouring, despite the geographic distances, to tap into demand for short lead times and responsiveness, at least for lightweight items that can be air-freighted at minimum expense.
This article is also appears in...