22nd July 2016, Pfäffikon
Stäubli to present latest knitting solutions at ITMA Asia 2016
Stäubli, a leading manufacturer of high-speed textile machinery, will be presenting a range of its latest products dedicated to the requirements of the Asian market and knitting industry at the ITMA Asia 2016 trade fair for textile machinery that will be taking place from 21-25 October in Shanghai.
With its brand DEIMO, Stäubli will be exhibiting automation solutions for the knitting industry at a separate booth, whilst the company will also present a wide range of textile machinery for various applications.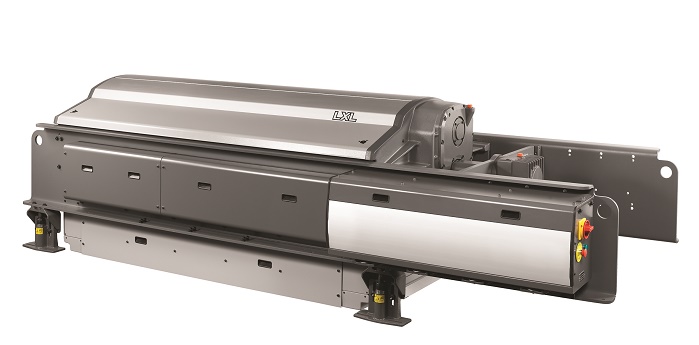 These will include shedding solutions for frame weaving (cam motions and dobbies), electronic Jacquard machines with harnesses, weaving preparation systems including automatic warp drawing-in and warp-tying machines, as well as Schönherr carpet weaving machines.
DEIMO knitting solutions
At the separate booth Stäubli with its brand DEIMO will be showing two circular sock knitting machines in operation, featuring the automatic toe-linking device D4S, and driven by the controller 2900 SL.
The company will also demonstrate a selection of electronic control solutions, input/output devices, and related programming tools, dedicated mainly to the textile industry.
Jacquard machines
Three complete Jacquard installations with different types of weft insertion will show their quality weaving capacities at the two-level Stäubli booth. Two set-ups showing the re-engineered Jacquard SX and LX machines will be weaving terry cloths and upholstery on rapier weaving machines.
On another set-up with air-jet weft insertion the production of OPW airbags will be demonstrated by the Jacquard machine LXL for heavy payload with a weaving width of 280 cm. While the set up at the booth is equipped with a Stäubli harness with 12288 cords, this machine offers the possibility to achieve formats up to 36864 by combining two machines in a tandem set-up.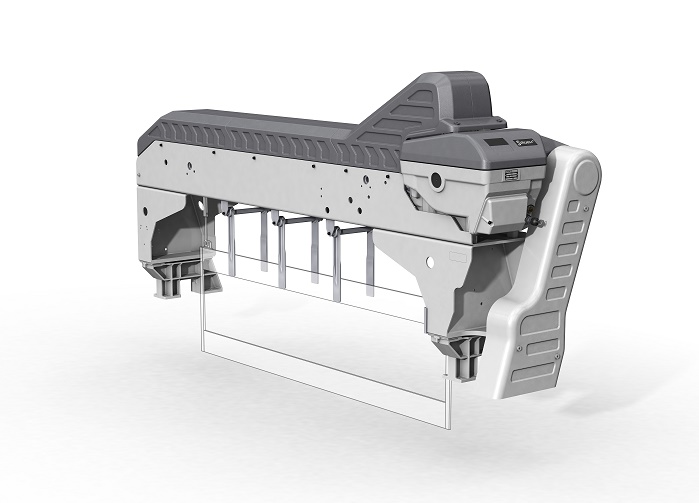 In addition, the company will present the redesigned version of the Jacquard machine DX, especially dedicated to the requirements of Chinese weaving machines. The machine will be showcased in combination with different types of Stäubli harnesses for versatile applications.
New dobby of third generation
As a novelty, Stäubli will be presenting newly developed dobbies S3062/S3061 for water jet applications. These dobbies feature the sophisticated Stäubli rotation principle with high-end locking system of the third Stäubli dobby generation. On the weaving machine they can be installed in high position with the new harness motions de82/83 for high-mounting, offering maintenance free bearings.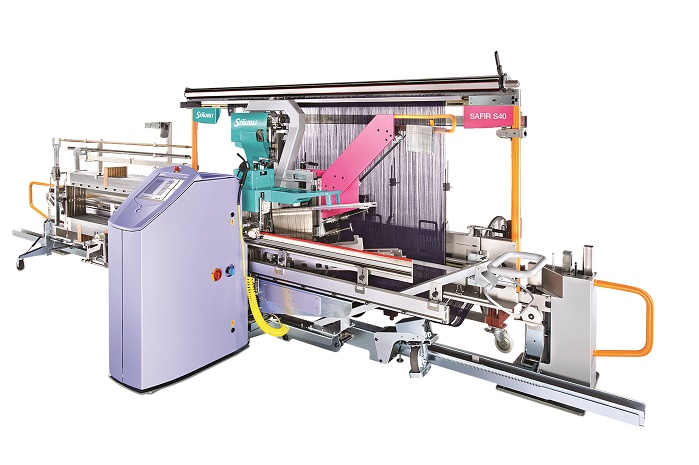 To complete the picture of Stäubli shedding systems, further upgraded dobbies, as well as refined cam motions, will also be demonstrated at the booth.
New automatic drawing-in machine SAFIR S40
The new mobile automatic drawing-in machine SAFIR S40, dedicated particularly to cotton weaves like denim and other standard fabrics, will be operating at the booth. With its compact format it can fit in any traditional weaving mill, the company reports.
Stäubli
Stäubli is a mechatronics solutions provider with three activities: Textile Machinery, Connectors, and Robotics. Founded in 1892, Stäubli is an international group with its head office in Pfäffikon, Switzerland. Stäubli is active internationally, with 12 industrial production sites. It is present in 25 countries through its sales and customer service subsidiaries and its global network is completed by agents in 50 countries.
Stäubli Textile has been developing and producing high-quality systems for the weaving industry for over a century and holds a strong market position in textile machinery.
This article is also appears in...