19th December 2012, Singapore
Huntsman launches AEEA-free silicone softeners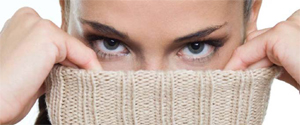 Huntsman Textile Effects has launched two AEEA-free (amino-ethyl-ethanol-amine) alternatives for two of its key silicone softeners used in the manufacture of apparel and home textiles.
As part of Huntsman's commitment to product stewardship and in line with updated Registration, Evaluation and Authorization of Chemicals (REACH) legislation, Huntsman has developed MEGASOFT JET-LF-01 and MEGASOFT CEC-01 which are AEEA-free alternatives to the existing MEGASOFT JET-LF and MEGASOFT CEC.
The new products are said to both deliver the same levels of softness and are compatible with other chemicals that are used with existing products, making the transition seamless for the customer.
MEGASOFT JET-LF-01 and MEGASOFT CEC-01 are the latest AEEA-free alternatives in addition to SAPAMINE CSN which replaced SAPAMINE CWS. SAPAMINE CSN was launched two months back and is said to have been well received by the industry.
"Product stewardship is the solid foundation of our business," said Jay Naidu, global marketing director for Apparel, Huntsman Textile Effects.
"We have taken a proactive approach to develop these two AEEA-free alternatives to enhance the safety of our products and are working with customers to help them make the transition."
Huntsman Textile Effects is a leading global provider of high quality dyes and chemicals to the textile and related industries. With operations in 110 countries and 8 primary manufacturing facilities in seven countries (China, Germany, India, Indonesia, Mexico, Thailand, Switzerland), Huntsman TE says it is uniquely positioned to provide fast and expert technical service wherever its customers are based.
This article is also appears in...