Hyosung, a leading elastane manufacturer has announced the company's plans to build its first spandex plant in Maharashtra State in India. The initial investment of US$ 100 million has been made as part of the project to increase Hyosung's creora brand share of India's spandex market to 70%. The factory is expected to be completed by 2019.
The Indian market for spandex grew at a compound annual growth rate (CAGR) of over 16% from 2012 to 2017, and growth is expected to reach 12% in 2020. Maharashtra, where Hyosung will build its plant, is a key region for textiles production in India. According to the manufacturer, the plant in Maharashtra will create jobs and boost the regional economy, as well as spur the development of businesses in the state such as weaving, knitting and sewing.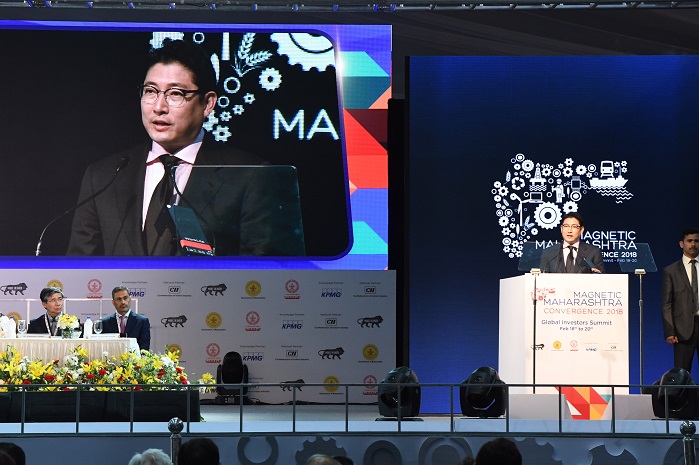 "India is one of the world's largest textile markets and we expect remarkable growth in the Indian consumer market. With the Indian government's full support for our new plant, I sincerely hope that Hyosung and the Indian economy will grow together," said Chairman Cho Hyun-Joon in his meeting with Indian Prime Minister Narendra Modi.
The company has also announced a new EMEA marketing director, Simon Whitmarsh-Knight.
Hyosung Corporation is one of Korea's leading multinational conglomerates, with annual worldwide sales of more than US$ 8.7 billion. Hyosung maintains a network of more than 73 subsidiaries and international branch offices around the globe.
The company operates in seven performance groups, which include: textiles, industrial materials, chemicals, power and industrial systems, construction, trading and information and communication.
Hyosung's creora has been expanding its technology and business to produce world-class spandex yarn through specialised production and R&D, global network including sales and technical service. creora has established manufacturing facilities in Korea, China (Jiaxing, Zuhai, and Guangdong), Turkey, Vietnam, and Brazil to provide high-quality products and better service. The brand provides Supply Chain Excellence through its global production network and warehouse management systems linking all locations for inventory levels.
This article is also appears in...