Interviews
I have to be better than a man
Mayer & Cie. talks Anna Tsoy, director of TTS, the German machine builders' Uzbek representative, ahead of International Women's Day on 8 March.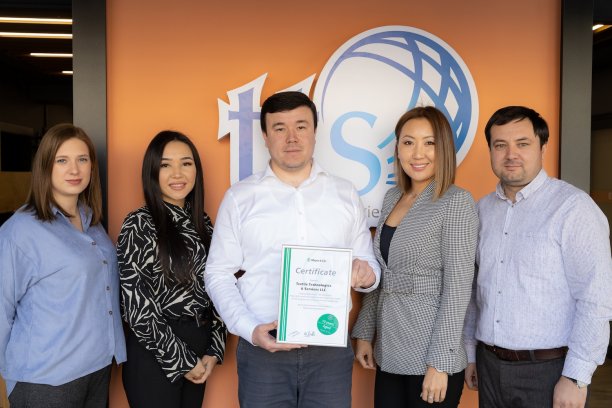 27th February 2023
Knitting Industry
| Albstadt, Germany
Anna Tsoy is director of TTS, Mayer & Cie.'s representative in Uzbekistan, which has represented the circular knitting machine manufacturer in the Central Asia country for ten years.
M&C.: Anna, you've been working with Mayer & Cie. for many years. Can you remember the beginnings? How did the collaboration start?
AT: First time I got in touch with Mayer & Cie. was in 2006 when I started working for the agency that then represented Mayer & Cie.'s circular knitting machines in Uzbekistan. When that company closed in 2008, I moved on to Ferrostal AG. They had taken over Mayer & Cie.'s representation in Uzbekistan where I worked until 2012. Due to some circumstances and in order to make my own career, I decided for my own business and established "Textile Technologies and services" LLC. I was 29 years old then.
Once I had made up my mind, I got in touch with Rainer Mayer, then managing director of Mayer & Cie., and travelled to Germany to discuss matters further. He listened to me and said: 'Anna, you do a great job and I very much admire your courage. However, you are a young woman wanting to sell circular knitting machines in a country like Uzbekistan. That's foolhardy. But you know, I put confidence in you. We'll follow you.'
I opened up TTS in 2012. In the first year, we sold about eight machines. Last year, we closed at about 130. At the agents' meeting in 2019, Uzbekistan was among the top three Mayer & Cie. representations in the world.
M&C.: How did you manage?
AT: To be honest, it wasn't easy. But it has never been for me. When I had the first sales meeting on my own, I was 25 years old. That was when I was working for the first agency. The other people in this meeting were hesitating, they didn't know whether I was serious or not. Selling machines is a men's world! When I opened TTS in 2012, people already knew me and were aware I understand my business.
Mayer & Cie. is my heart and soul, their quality, their technology and their reliability is convincing. Once customers have realized that Mayer & Cie. is great value for the money, sales have increased in Uzbekistan. Customers that start with Mayer & Cie. stay with them.
Just recently, a customer contacted us for an extension project. His existing machines were from a different supplier, but he was keen on starting with Mayer & Cie.
M&C.: What would you describe as your biggest chance in your career so far?
AT: I took technical trainings at Mayer & Cie. twice. On both occasions, I stayed there for one week. That was when I really learned to understand the machines. In in-depth sessions, I learnt about fabrics as well as about machine technology. Today, when I talk to customers, I can talk technology.
Most of us from TTS are very strong on the technical side. One of our technicians, he was with my previous company in 2007, now teaches other technicians. We have a network of very capable freelancers, so we can make all installations of mechanic machines ourselves, plus we can provide maintenance and service. That was very helpful in Covid times, when no-one could travel. In fact, that was our main advantage over our competitors.
M&C.: What's the biggest challenge for your business?
AT: Right from the beginning it has taken me a lot of effort and stamina to make my business going. It's a men's world, I had to prove myself, I had to be better than a man and I was not to make any mistake. Customers know they can trust my word. I don't promise anything lightly and always double-check with Mayer, but if I give my word, I keep it. We have good technicians and available 24/7. If there's an issue, we'll fix it.
M&C.: What has been your highlight in 10 years of working with Mayer & Cie.?
AT: There's two related to the same occasion. Number one was when I travelled to my first agent's meeting at Mayer & Cie. That was in 2016 or 2017. Then, in 2019, when I went there again, we were the third most successful agency of the entire Mayer & Cie. network. Wow!
M&C.: Can you give us an overview on machines that are popular in your country?
AT: The Relanit 3.2 HS has been our bestseller since 2015. People won't buy anything but this machine. Our biggest single order was 89 machines from a customer that had already 21 Relanit 3.2 HS running in his knitting mill. In total, he bought 110 machines.
We generally get projects for 20 and 30 machines. Just recently, we got the third repeat order for 56 machines.
Along with Relanit 3.2 HS, MBF 3.2 is a very popular choice among our customers. It's the best machine for 3-thread fleece with cotton. For interlock we have D4 3.2 and for D4 2.2 for rib. Plus, we often sell MPU 1.6. This is what we call our "standard package".
M&C.: What are your targets for the next ten years?
AT: We want to reach the mark of 1,000 machines sold in Uzbekistan! We think that this is feasible as there is a lot of potential in our market. Uzbekistan produces 3.5 million tons of raw cotton, which gives us 1.7 million tons of cotton yarn. As yarn cannot be exported any more, companies have to process it domestically – either weave it or knit it. That definitely increases our chances in selling our machines.
M&C.: What would you wish Mayer & Cie. to do to support you in reaching your goal?
AT: Keep the quality! Quality is most important. And keep production as it is in Albstadt.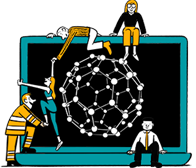 Business intelligence for the fibre, textiles and apparel industries: technologies, innovations, markets, investments, trade policy, sourcing, strategy...
Find out more