The International Apparel Federation (IAF) is supporting DTB, Dialog Textile Apparel Association, and Messe Frankfurt, the events organiser, in setting up the programme of the Texprocess Forum at the Texprocess 2015, leading international trade fair for processing textile and flexible materials, which takes place from 4-7 May in Frankfurt.
The federation is organizing a panel discussion titled Making technology work in fashion taking place on 5 May as part of the Texprocess Forum programme.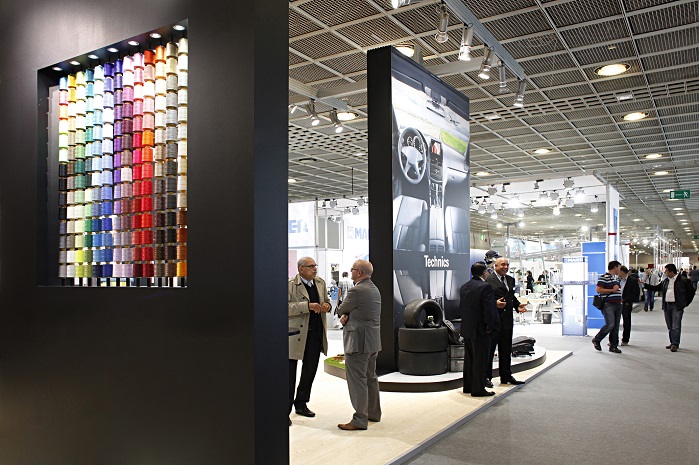 Panelists
The panelists of this session will be: Murat Aydin, Board member IAF and TGSD, Owner Modega (Turkey); Guido Brackelsberg, founder of Setlog Group (Germany); Günter Veit, President Veit Group (Germany); Mike Fralix, President and CEO [TC] ² (US); Philippe Ribera, Group Software Marketing Director Lectra (France); Simon Fernandes, Regional Director UK, Southern Europe, South Asia of Alvanon and Nicholas Smith, General Manager Textile Coatings, Adhesives & Specialties Bayer Material Science. The discussion will be introduced by Rahul Mehta, President IAF, President CMAI (India) and it will be moderated by Matthijs Crietee, Secretary General of the IAF.
Technology and growth opportunities
The Texprocess Fair provides the apparel industry with an overview of what improvements to the industry can be realised with the help of technology.
Several speeches during the Forum will expand on this topic. The panel discussion will focus on the actual implementation of technology by the industry, showing that only when companies are really using the technology, will they earn back their investment.
Representatives from industry associations, technology and solution providers and manufacturers will share their real experiences. This panel will give a unique insight into the actual barriers the industry faces to implementing technology available, as well as solutions on how these barriers can be overcome.
Platform for industry wide discussions
For IAF it is important to provide a platform for industry wide discussions on a global level about themes that are crucial to the continuous improvement of the industry, the federation reports.
IAF's global membership, combining the interests of buying brand and retailers and manufactures and all combinations of these, make it an ideal platform to discuss issues where solutions are rooted in supply chain cooperation.
This panel will therefore tackle such important questions as:
How to deal with financing of investments and returns on investment that are spread across the supply chain?
How to motivate people within companies to make the change?
What are new business models for the future that help industry profit from the new opportunities offered by technology?
This article is also appears in...