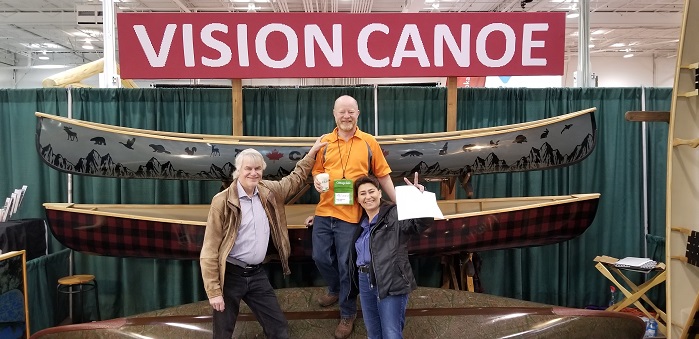 At the end of last month we published a great story about a fascinating novel knitted product – a 3D-knit canoe.
VISIONknit, a leading North American technical knitting company based in Toronto, Canada, launched the world's first 3D knitted canoe, in conjunction with Canadian collaborators Composite Creations and OHM Industrial Designers. The VISIONknit developed material, made on modern flat (v-bed) knitting machines, is set to revolutionise every aspect of the current canoe market, the company reports.
According to VISIONKnit, with its unique patent pending 3D knit material construction, canoeists are no longer limited in their choice of heavy, plastic canoes that can be difficult to repair or the ultra-light but expensive high-end Kevlar/fibreglass/carbon canoes that are prone to delamination and damage.
The VISIONknit 3D knit canoe provides a lightweight sustainable construction, superior durability and unique built-in design capability at a competitive price point, the company says. The almost unlimited patterning potential of modern flat knitting technology allows the integral knitting all kinds patterns, logos and other graphical illustration and gives VISIONKnit the ability to create completely bespoke products. The technology also has significant potential in many other composites industry applications.
This article is also appears in...