18th December 2015, Obertshausen
In champagne mood with the right dress
Leading warp knitting and lace machine manufacturer Karl Mayer is getting in the festive mood creating new fabrics for the season like those used in the outfit depicted below. Here is how the German company describes its handy work.
"In champagne mood and with the right dress – off you go to a good start into the New Year. Right into the fun – with the festive jumpsuit made from lace produced on Karl Mayer's new TL 79/1/36 machine.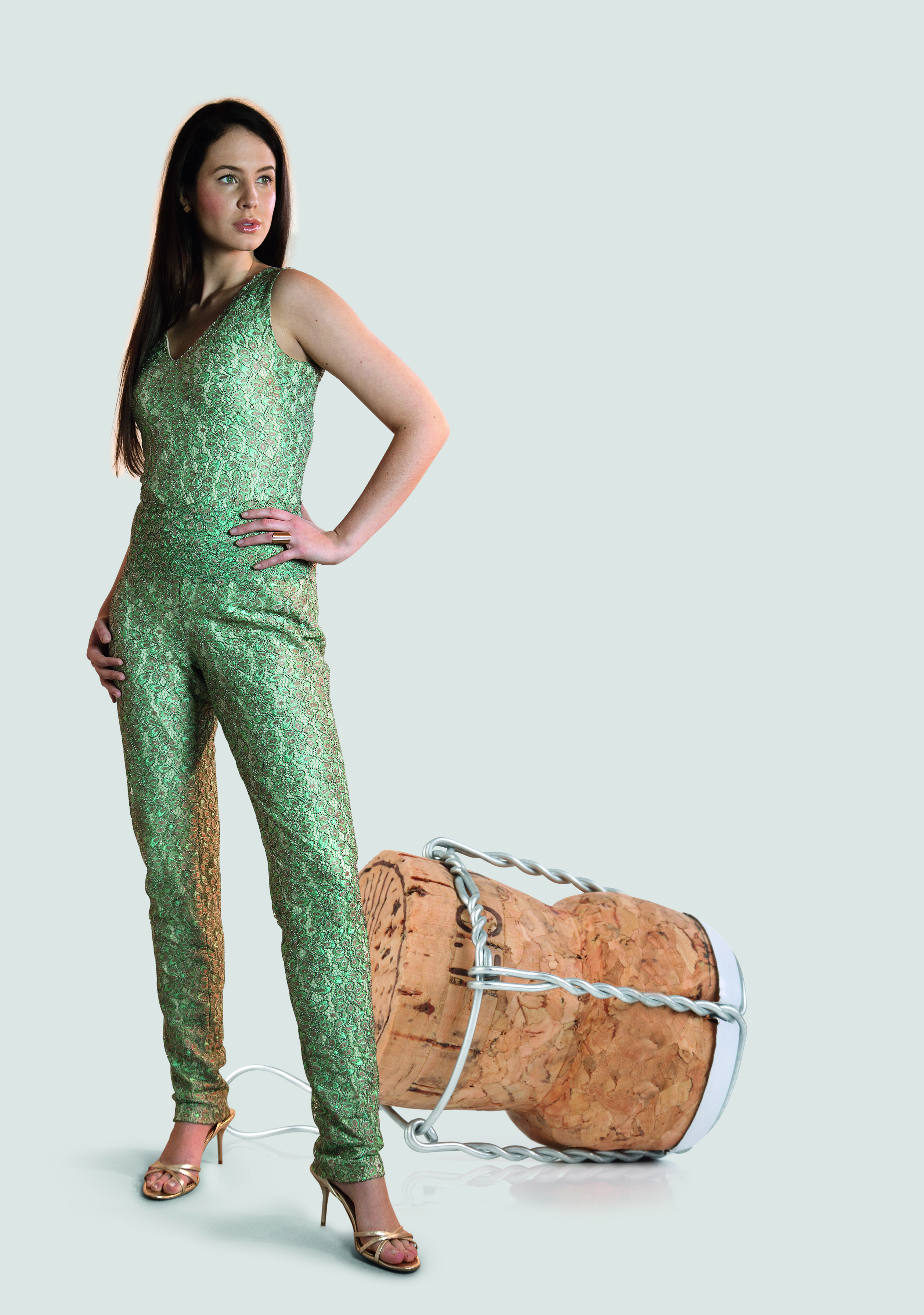 The New Year is just around the corner and immediately an old problem comes up: the lady in party mood stands in front of her wardrobe and is completely at a loss because she has nothing at all to wear.
The right answer to such unsolved clothing questions before going out in the evening is the outfit shown on this page. In the simply cut, stylish and puristic model made from a most extravagant lace the woman cuts a fine figure on every festive occasion.
The lace of this all-round party dress was manufactured on a TL 79/1/36 FASHION machine and is eye-catching by contrasts. Exciting and attractive contrasts are produced in particular by the densely hatched fillings of the pattern motifs and the open design of the fabric ground in Binche style as well as by the filigree pattern drafting and sturdy, highly pronounced contours.
Responsible for stressing the outlines with relief-like effects is a strong chiné yarn made of polyester and viscose. The vein-like yarn material shows a distinct uniformity, it seems as if sewn-on – thanks to a new kind of interlacing of the heavy edging yarns.
The expressive contouring achieved in this way is a trademark of a completely new TEXTRONIC lace produced on KARL MAYER's new TL 79/1/36 machine. This newcomer also offers the possibilities provided by a fall-plate Raschel machine.
Without using the heavy-cord option it is possible to manufacture all conventional TEXTRONIC designs. Only recently this machine was successfully premiered at ITMA 2015 in Milan.
For creating the festive luster effects of the fabric, the TL 79/1/36 FASHION processed bright yarns, polyamide and viscose, pure or blended with polyester."
This article is also appears in...