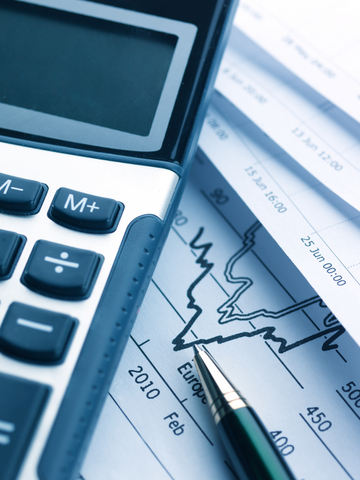 Indorama Ventures (IVL), a leading chemical producer, has reported THB 4,426 billion in net profit for the first quarter 2017, an increase of 8%, compared to the same period last year. On a year-on-year basis, production was up by 24% and sales revenue was higher by 25%. Core EBITDA for the company grew by 60% to THB 7,681 million.
According to the company, this change in the quality of earnings is a reflection of the strategic fit of the company's acquisitions of selected portfolios. The quarterly performance benefitted from expanded margins from successful integration of the HVA and other assets acquired in 2016 and the added benefit of normalised production from IVL's EOEG facility in USA.
"We had a strong start to 2017 with 1Q17 performing very well on all of its key performance indicators. Through a unique integrated business model and growth in our HVA portfolio, we continue to outperform and deliver industry-leading performance despite continuing Industry over-capacity. Our robust earnings and significant EBITDA growth in the quarter and last 12 months is a reflection of the successful deployment of our focused strategies of earning diversification, growth in key geographies and value-enhancing integration," said Aloke Lohia, Group CEO of IVL.
HVA portfolio
Over the past five years or so, IVL has invested substantially in creating a diversified earnings stream via its HVA portfolio. Diversification into HVA, which now accounts for 50% of overall core EBITDA, has enabled the company to deliver robust earnings on a sustained basis.
In order to ensure sharp focus, the HVA business is further segmented in three distinct and high-growth industry verticals, namely; automotive, hygiene and Industrials, and is driven by investments in IP and innovations. Starting from scratch, the HVA segment now delivers revenues of around US$ 3 billion and serves applications that individually grow at around 7% year-on-year. The recent announcement of the Glanzstoff acquisition similarly provides a strategic fit to the automotive segment in the HVA portfolio, the company reports.
Further investments
IVL is committed to investing around US$ 1.2 billion on identified growth and maintenance-related projects over the next two years. Additionally, and during the same period, the company believes that there will be financial headroom for further investments based on its projections of internal cash accruals and prudent borrowing capacity. Operating cash flows has increased sizably from THB 4.97 billion in the first quarter of 2016 to THB 7.73 billion achieved in the same period of 2017.
"We look forward to another year of disciplined growth. PTA expansion in Rotterdam in mid-2017 and start-up of US gas Cracker by end 2017 would not only provide strategic integration but are expected to further improve the quality and sustainable growth of earnings of IVL," said Mr Lohia.
Indorama Ventures Public Company Limited, listed in Thailand, is a leading petrochemicals producer, with a global manufacturing footprint across Africa, Asia, Europe and North America. The company's portfolio comprises Necessities and High Value-Added (HVA) categories of polymers, fibres, and packaging, selectively integrated with self-manufactured Ethylene Oxide/Glycols and PTA where economical.
This article is also appears in...