27th June 2014, Nottingham
Industry event heralds the return of British fashion and textile manufacturing
Organised by Make it British, the campaign for UK manufacturing, the first-ever Meet the Manufacturer sourcing event and conference has attracted nearly 3,000 visitors, who learnt from British retail expert Mary Portas that "British manufacturing is alive, it's well, it's kicking and it's cool."
Kilt makers, knitwear and hosiery manufacturers and lace weavers from Scotland, brass and bra cup manufacturers, silk weavers, yarn spinners, fabric printers, bag and tie makers, and some of the most established and highly skilled clothing manufacturers from all corners of the UK descended on London for the event that took place from 11-12 June at the Old Truman Brewery, London.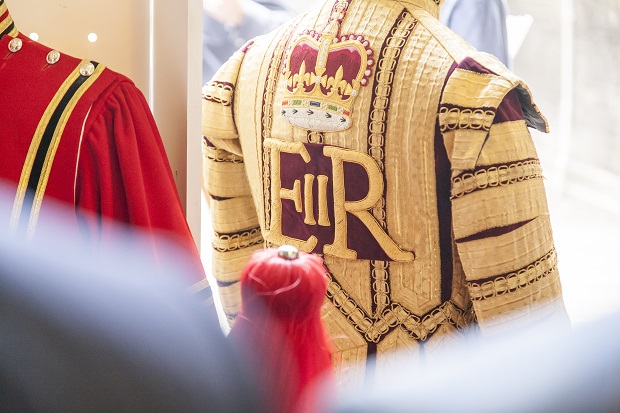 Make it British founder, Kate Hills, said: "The reaction to the event far exceeded our wildest expectations and clearly demonstrated the demand there is for manufacturing in the UK again."
'Off-shore' the idea
Running alongside the trade show, Mary Portas and Ian Maclean from leading fine gauge knitwear brand John Smedley headlined the Meet the Manufacturer conference with more than 20 industry experts passing on their advice and real-life experiences of building Great British brands.
In her opening speech, Mary Portas said: "As a nation, we occupy an extraordinary place in the world because of the inventions at Coalbrookdale and Stanhill and the amazing sacrifices of the people who toiled away in our early factories."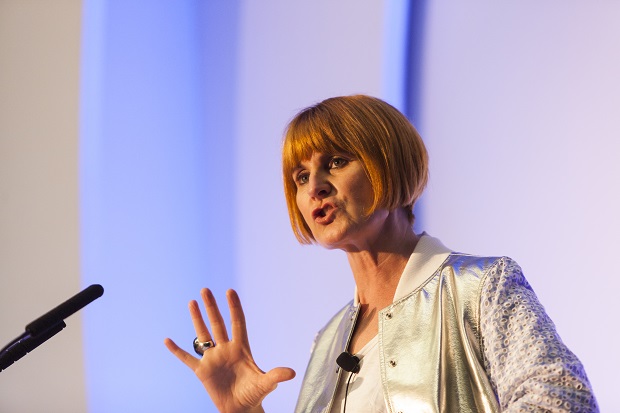 "Maybe we hated working in factories so much that we decided to not only export the products we produced but we somehow collectively decided to 'off-shore' the whole idea."
Outstanding event
Speaking at the conference, Kate Dawson, founder of the All-in-One Company that manufactures in Ashington, Northumberland, said: "Meet the Manufacturer was an outstanding event – I have met so many fantastic people who I can relate to, and I no longer feel isolated in this industry."
"I feel so proud to have been a part of this landmark event and hope that I have inspired others to follow in my footsteps and make a commitment to British manufacturing – as together we can save the knowledge and skills that are vital to this industry before it is too late."
New connections
Knitwear manufacturers exhibiting at the event included Leicester based Jack Masters, Scottish coprporate and school knitwear producer Balmoral Knitwear and Leicestershire's Zero One Nine Ltd of Sweater Shop fame. All three companies reported positively on the event.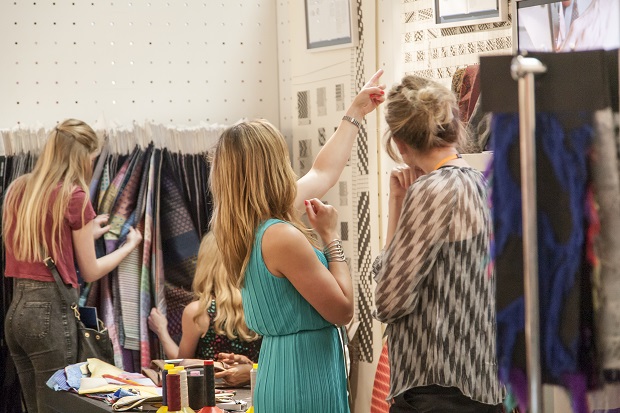 Zero One Nine Ltd was founded in 2011 by knitwear legend Brian de Zille, founder of the original Sweater Shop, who sold his knitwear manufacturing and retailing operation at its peak in 1995 for a reputed £50 million. The company is run by grandson Ben de Zille Butler but Mr Brian de Zille made a 'guest appearance' at the exhibition. Manufacturing Director Allan Hodges commented that the exhibition had very encouraging for the company. The company has invested in Shima Seiki's Wholegarment knitting technology and makes a range of quality seamless in knitwear in a range of gauges.
Snahal Patel, Director of jack Masters Ltd, a producer of corporate knitwear and traditional English knitwear under the Paul James brand commented on the success of the exhibition: "The exhibition has been very positive for us as we have made lots of new contacts and received serious enquiries for our products." Jack Masters runs a knitwear plant in Leicester with around 100 Shima Seiki machines and also operates a manufacturing plant in India.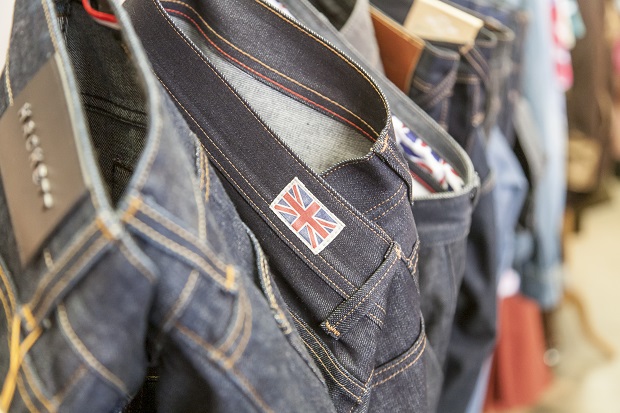 Two hosiery manufacturers also exhibited – Nottingham based Burt Bros Ltd and Sutton in Ashfield, Nottinghamshire based Sock Mine (also known as Roy Lowe & Sons Ltd). Colourful Martin Lowe (job title 'The Bald One'), a real industry character, who stands exhibition dressed in a sequinned Union Jack suit said: "The exhibition has been good for us. We made some good new contacts and look forward to following up the enquiries.
Mark Hubert, Group Director of Sudbury-based silk weavers, Vanners, who exhibited at the two-day Meet the Manufacturer trade show, said: "As manufacturers, we are not usually in the limelight, but this event gave us a rare opportunity to showcase our product and make lots of new connections – not only with potential customers, but also our fellow manufacturers."
"The event was extremely well attended and there was a real sense of excitement throughout – and we have certainly come away feeling positive that this could be the beginning of something new for British manufacturing."
This article is also appears in...