21st November 2013, Manchester
3D Printing: A real alternative to knitted textiles?
This week it was revealed in the national press that a UK company is in talks with Victoria's Secret about 3D printing 10 million pairs of knickers a year for the US headquartered lingerie giant.
A leading newspaper picked up on a recent article we published on our sister site www.innovationintextiles.com about Manchester based Tamicare and its efforts to scale up its Cosyflex 3D printed nonwovens technology to produce 3D 'printed fabrics' for disposable incontinence products.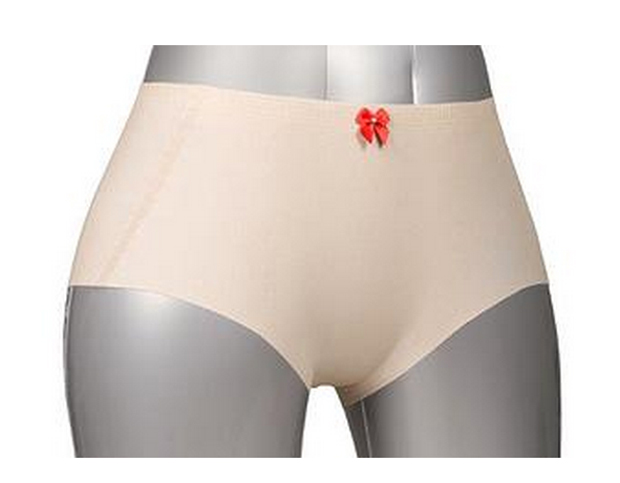 Cosyflex is a nonwoven fabric, based on a unique combination of natural elastomer and cotton fibres, which is made using 3D printing technology which deposits layers of material to build up the fabric/product.
Properties claimed for Cosyflex based products are: all-direction elasticity; leak proof; breathable (microporous); soft and comfortable; dyeable; can be made into any pattern; natural; made from sustainable resources; uses only purified natural latex; are fully biodegradable.
Sounds like Cosyflex has at least some of the properties you would expect to find in a modern knitted product.
Away from the incontinence sector, does the revelation by the Mail Online that the company is now in talks with Victoria's Secret about 3D printed knickers pose questions for knitted underwear brands and manufacturers? Or is it just more 3D printing hype?
Here are a just few questions which need answers:
Can Tamicare's technology, or similar 3D printing technology, be used to produce durable products, which have similar or better properties than currently available knitted underwear?
Can the technology be used to produce cheaper fabrics via higher production speeds?
Can the technology be used to produce cheaper garments assuming the product can be produced seamlessly in one piece - after all this would eliminate the need for cutting and sewing?
Can garments really be produced at any location due to the fact that there is no longer the need to cut and sew in low labour cost centres?
Can the technology be used to create very cheap but functional disposable products which will replace the normal durable knitted product?
3D printing technology is emerging at such a fast pace that people are now asking the question – what can't you make with 3D printing rather than what can you make with 3D printing. The technology is being used to produce anything ranging from body parts to catwalk fashion. However, questions still remain about the range of materials which can be processed, production speeds and in the case of textiles substitution can the desired properties be achieved?
Commenting on Cosyflex applications, Tamar Giloh of Tamicare told us: "Cosyflex fabric is the cornerstone of Fashion Hygiene and is used to create high-end fashionable, disposable hygiene products. With Cosyflex based personal care products, users can feel stylish and confident, enjoying peace of mind as they go about their regular activities, day or night."
So far the company has declined to comment on the Victoria's Secret talks.
Is Victoria's Secret looking at the technology for incontinence/ hygiene products? Or can it be used to make normal knickers?
Cosyflex products are made directly from a combination of liquid latex and textile fibres using Tamicare's unique forming process. Excess raw materials used in manufacturing process are immediately reclaimed into the machine and re-used. Cosyflex manufacturing is also said to require substantially lower energy in comparison to traditional conversion-based technologies.
Here's a look at how Cosyflex is made...
Tamicare was founded in 2001 by a group of experienced Israeli entrepreneurs, with the ambition to solve problems affecting the daily life quality of families. It has invested twelve years in research and development and succeeded to develop a proven proprietary breakthrough technology in the field of nonwovens.
It's unclear at this stage as to whether Tamicare is discussing disposable or durable products with Victoria's Secret and whether they can actually take this further and bring products to market but it's certainly something to keep a close eye on.
Could Tamicare's technology offer an alternative to knitted underwear? If it can be used in underwear then why not use it in sportswear and other applications?
Should the knitted fabrics sector be concerned or be excited about an alternative new technology? What do you think? Comments below please.
Further reading
Tamicare to scale up 3D printed disposables
Could Victoria's Secret 3D PRINT its underwear? Lingerie giant in talks with firm that could make 10 million knickers a year
This article is also appears in...

Check out this YouTube video of a 3D printed dress on the catwalk at a paris fashion show - http://www.youtube.com/watch?v=BUUNt_N48EQ