20th October 2016, Washington, DC
Fashion industry to meet after US election to discuss trade and customs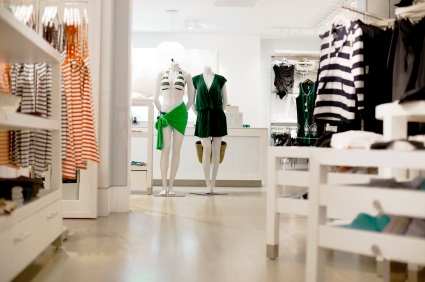 The US fashion industry will convene in New York City the day after the US election to discuss the results and the impact on trade and transportation for the apparel supply chain.
The United States Fashion Industry Association (USFIA) and American Import Shippers Association (AISA) will host the 28th Apparel Importers Trade & Transportation Conference on 9 November, at the Tribeca Rooftop, bringing together several hundred executives working in compliance, logistics, sourcing, supply chain management, government relations, and social responsibility.
"This is a critical time for the fashion industry," said Julia K. Hughes, President of USFIA. "For the first time in recent memory, both presidential candidates are calling for protectionist trade policies. Meanwhile, we're still eagerly awaiting passage of the Trans-Pacific Partnership and the transportation community is trying to figure out the path forward after the Hanjin bankruptcy. We'll discuss these issues and more immediately after the election, so our members won't miss a beat."
Confirmed speakers
Confirmed speakers include: Todd Owen, Executive Assistant Commissioner at U.S. Customs & Border Protection's Office of Field Operations; J. Berrye Worsham, CEO of Cotton Incorporated; David Spooner of Barnes & Thornburg LLP, former Chief Textile & Apparel Negotiator at the Office of the US Trade Representative and former Assistant Secretary of Commerce for Import Administration; and, executives from American Eagle Outfitters, Macy's, and Anthropologie/Urban Outfitters. Other speakers include legal and industry experts focusing on trade policy, logistics, fabric innovations, and sustainability.
The conference will also feature a Transportation Executive Forum, with speakers from CMA CGM Americas, Maersk Line North America, The Port of Long Beach, and the Transpacific Stabilization Agreement.
USFIA
The United States Fashion Industry Association represents the fashion industry: textile and apparel brands, retailers, importers, and wholesalers based in the US and doing business globally.
Founded in 1989 as the United States Association of Importers of Textiles & Apparel with the goal of eliminating the global apparel quota system, USFIA now works to eliminate the tariff and non-tariff barriers that impede the industry's ability to trade freely and create economic opportunities in the US and abroad.
Headquartered in Washington, DC, USFIA is the voice for the fashion industry in front of the US government, as well as international governments and stakeholders. Through its publications, educational events, and networking opportunities, USFIA also connects with key stakeholders across the value chain, including US and international service providers, suppliers, and industry groups.
This article is also appears in...