31st January 2014, Winston-Salem, NC
Hanesbrands reports growth for 3Q of 2013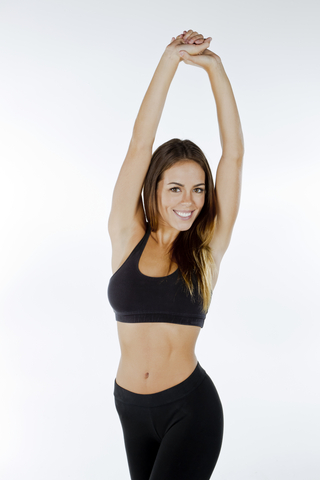 HanesBrands, a leading marketer of everyday basic apparel under world-class brands, has reported record financial results in 2013. The company closed the year with a strong fourth quarter and has substantially raised its 2014 full-year EPS guidance.
"We had an outstanding year in 2013 with four consecutive quarters of strong performance. We achieved record results and reached significant milestones, including generating nearly $600 million of cash from operations," said Hanes Chairman and Chief Executive Officer Richard A. Noll.
Net sales
Net sales in the fourth quarter increased by 12% to $1.29 billion compared with the year-ago quarter. The acquisition of Maidenform Brands contributed 9% points of sales growth in the quarter, while strong results for the remainder of the company contributed 3% points of growth.
For the full year, net sales increased by 2% to $4.63 billion, while on a constant-currency basis, the growth amounted to 3%.
Adjusted EPS
Adjusted EPS for the year increased by 49% to $3.91 from $2.62 in 2012. For the fourth quarter, adjusted EPS of $0.98 beat company guidance.
Planned increases in advertising and debt-reduction costs muted fourth-quarter performance compared with the year-ago quarter's adjusted EPS of $1.07. On a GAAP basis, diluted EPS was $0.32 in the quarter versus $0.78 a year ago and was $3.25 for the year, up from $2.32 a year ago.
Operating profit
The company earned record adjusted operating profit of $596 million in 2013 for an adjusted operating margin of 12.9%, up 320 basis points.
Improved profitability resulted from lower cotton costs and benefits of the company's Innovate-to-Elevate initiatives. On a GAAP basis, operating profit for the quarter was $72 million, compared with $153 million a year ago, and for full-year 2013 was $515 million, up from $440 million, for an operating margin of 11.1% compared with 9.7%.
Guidance for 2014
Hanes has increased its full-year guidance to expected net sales for 2014 of slightly less than $5.1 billion; adjusted operating profit of $640 million to $660 million; adjusted EPS of $4.60 to $4.80; and net cash from operating activities of $450 million to $550 million.
"We are raising our 2014 earnings guidance because we are increasingly confident that the momentum of our Innovate-to-Elevate strategy will deliver even better results," said Richard A. Noll. "The combination of our brand power, low-cost supply chain and innovation platforms is generating value and growth opportunities."
This article is also appears in...