Eurojersey invites readers to Première Vision from 13 to 15 February to discover The City Runner, a new booth concept. Here is how the leading Italian warp knitter sees it:
"An original structure whose fusion of forms and volumes is characterized by geometric motifs inspired by an urban and contemporary interior design. A high-tech style recalling the "talking" walls and "smart" furniture designed for a scenario in perpetual motion.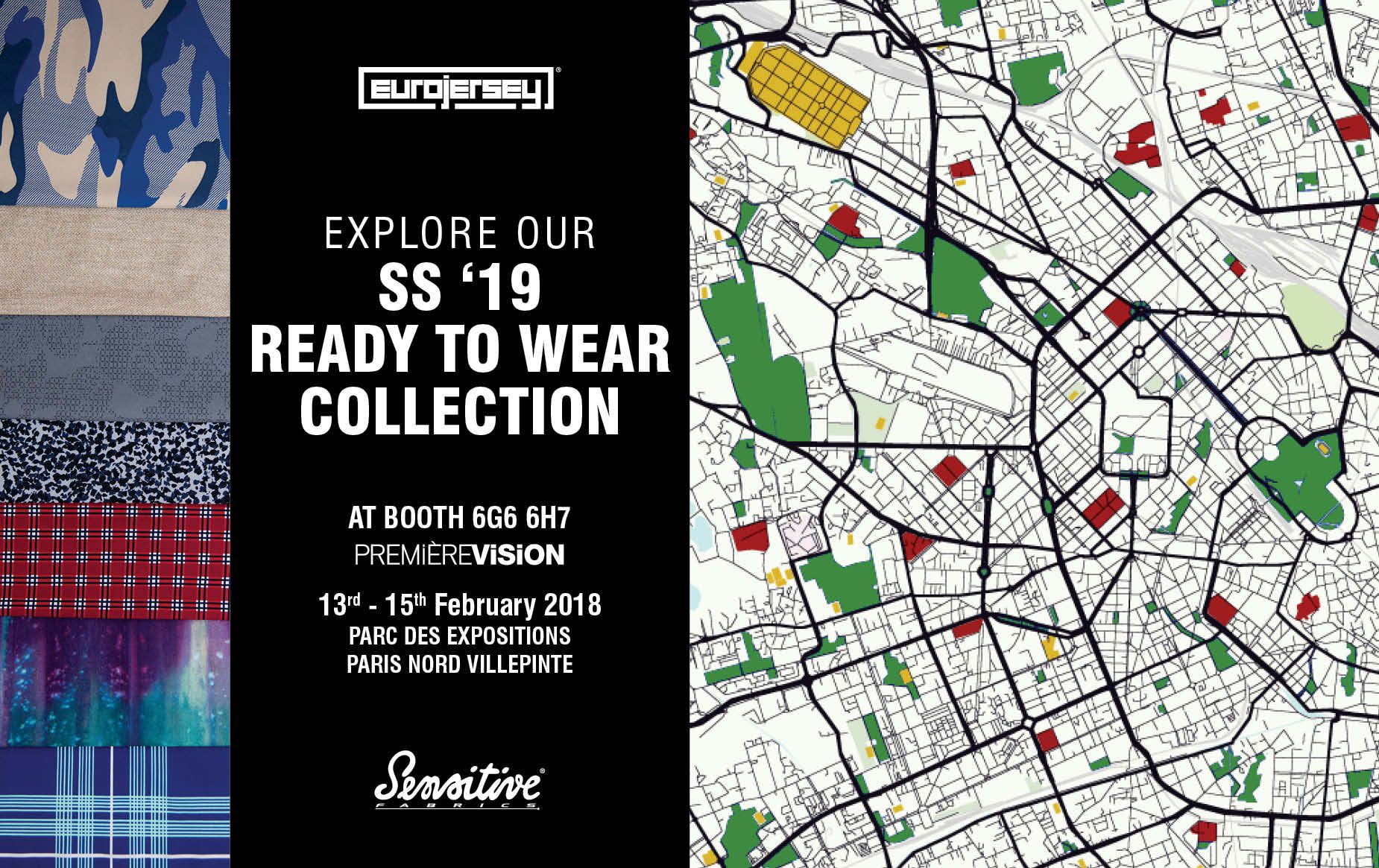 From the dynamic and frenetic lifestyle of an urban context to the "smart home" concept, the technological science applied to the little things that make our everyday lives cosy and special. A form of architecture whose mission is to conceive and orchestrate the roles of technology, from automatisms to domotics for our future: an on-going dialogue, a functional and practical internet of things, which leads to an ideal wardrobe interpreted by the innovative character of Sensitive Fabrics.
It is within the ambit of this living architecture that Eurojersey promotes the new SS'19 ready-to-wear collection. Iconic, multifunctional garments made up in versatile Sensitive Fabrics pass by on a conveyor belt that runs through the booth, similar to a built-in system that enhances and optimizes the comfort and functionality of domestic living spaces.
An innovative concept that recounts the elevated performance of Sensitive Fabrics, with their easy-care and crease-resistant properties, conducive to ease of body movement, no matter what the activity and all through the day.
A new vision of functionality and good looks, for living out the dynamic sequence of events typical of an urban lifestyle, innovative creations and packaway garments that exploit the high comfort and multisensorial experience of technical Sensitive Fabrics, while constantly updating the concept of City Runner garments.
Fabrics of contrasting surfaces which, ever harmonious, interpret functional garments in an interplay of pastel shades and warm hues, to transform traditional looks into the coolest of outfits. Perfect atmospheres for an avant-garde trend backed up by the intense impact of prints to reproduce garment dyeing and textural effects.
Delavé pigments that give colours the nuances of vintage garments. Multilayering combined with totally visible reflective heat-sealed seams to create decorative effects that provide an endless source of inspiration."
This article is also appears in...