25th July 2018, Singapore
Huntsman introduces High IQ Sun Protect
Huntsman Textile Effects has extended the High IQ performance assurance scheme to help mills, brands and retailers meet consumer demand for garments and accessories with built-in sun protection. High IQ Sun Protect provides an Ultraviolet Protection Factor (UPF) of up to 50 and above, providing the wearer with the highest level of protection for the lifetime of the garment, according to the manufacturer.
Consumers around the world are increasingly aware of the harmful effects of sun exposure. Children are known to be particularly vulnerable, but all those who work outdoors or who enjoy outdoor activities are at risk.
Tested against the highest industry standards, High IQ Sun Protect has been developed to guard against damaging UV-A and UV-B rays to ensure maximum protection. It does not impair the natural aesthetics of the fabric, and prolonged exposure to sunlight and multiple laundering will not degrade the protection or fade the colours, the company explains.
"Consumers today want maximum protection from the sun's harmful rays, especially when it comes to protecting children. With Huntsman's High IQ Sun Protect assurance programme, we offer peace of mind when outdoors and exposed to the sun. Our innovative technology ensures protection at the highest levels in textiles that carry the High IQ Sun Protect label, while remaining durable over the lifetime of the garment," said Lee Howarth, Global Marketing Manager, Huntsman Textile Effects.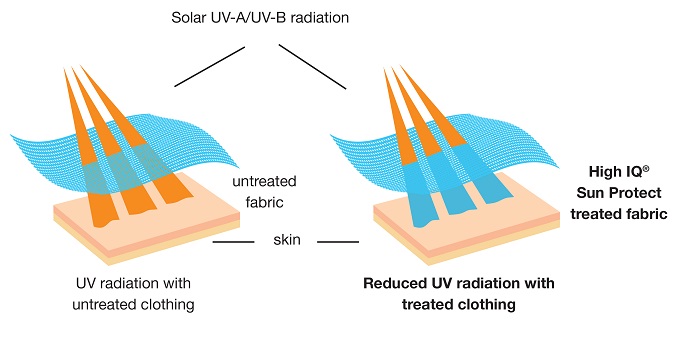 Only mills that meet Huntsman's stringent requirements earn the right to use the High IQ performance assurance hang tags as point-of-sale product branding. High IQ Sun Protect is said to be ideal for a broad range of fabrics and garments, including clothing for children and babies, swimwear, sportswear, workwear and school uniforms, as well as hats, pram covers, umbrellas and other accessories.
The technology used to produce the High IQ Sun Protect effect complies with the requirements of bluesign for safe and sustainable textile production. Furthermore, fabrics produced with High IQ Sun Protect effect are suitable for Standard 100 by Oeko-Tex.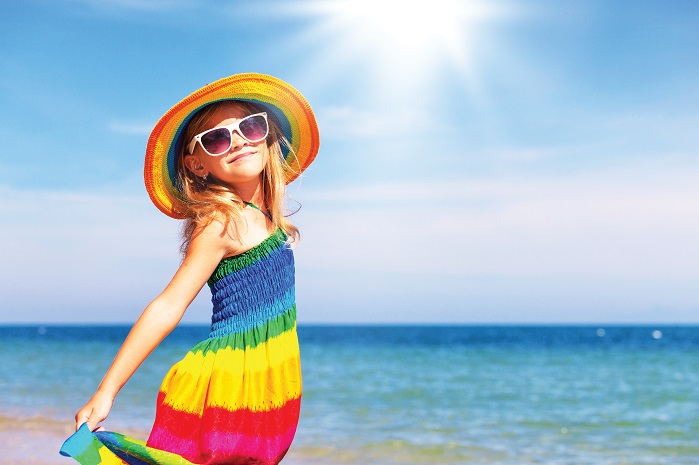 A leader in intelligent effects, Huntsman Textile Effects developed the High IQ global performance assurance programme to help mills, brands and retailers produce high-performance textiles with built-in sun protection, freshness, friction protection and water repellence, in bright whites and colour that lasts. The programme is based on innovative dyes and effects and unparalleled technical support and application know-how from Huntsman Textile Effects to help mills improve their productivity and competitiveness.
This article is also appears in...