19th May 2017, Washington, DC
NCTO welcomes Trump decision to renegotiate NAFTA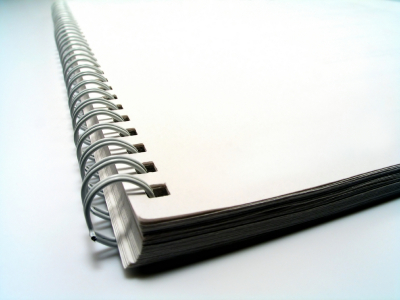 US Trade Representative Robert Lighthizer formally has notified Congress that President Trump intends to renegotiate the North American Free Trade Agreement (NAFTA), a trilateral free trade agreement between the United States, Canada, and Mexico.
Through these negotiations, the US seeks to support higher-paying jobs in the US and to grow the US economy by improving US opportunities to trade with Canada and Mexico. In the letter to Congress, Ambassador Lighthizer expressed the Trump Administration's commitment to concluding the negotiations with timely and substantive results for US consumers, businesses and workers.
"The US textile industry welcomes President Trump's decision to renegotiate NAFTA," said National Council of Textile Organizations (NCTO) President and CEO Auggie Tantillo. "It is in America's national interest to modernise the agreement."
Eliminating loopholes
"NAFTA is vital to the prosperity of the US textile industry, and NCTO steadfastly supports continuing the agreement. With that said, NAFTA can be improved to incentivise more textile and apparel jobs and production in the United States, Canada, and Mexico," said Tantillo.
"Eliminating loopholes that shift production to third-party countries like China and devoting more customs enforcement resources to stop illegal third-country trans-shipments are two changes that would make the agreement better. We look forward to working with our industry partners throughout the NAFTA region to improve this agreement for all," he concluded.
US textile industry
The US textile industry is one of the most innovative and scientifically advanced industries in the world providing products to the automotive, aerospace, military, medical, technical, home furnishings, and apparel industries.
According to NCTO, US employment in the textile supply chain was 565,000 in 2016. The value of shipments for US textiles and apparel was US$ 74.4 billion last year, a nearly 11% increase since 2009. US exports of fibre, textiles and apparel were US$ 26.3 billion in 2016. Capital expenditures for textile and apparel production totalled US$ 2 billion in 2015.
US textile and apparel exports to Mexico constituted significantly over US$ 5 billion, a decrease from more than US$ 6 billion in 2014 and 2015. Exports to Canada also experienced a slight decline, amounting a little over $US 5 billion in 2016. US imports of textile and apparel from Mexico was more than US$ 5 billion and almost US$ 2 billion from Canada in 2016.
NCTO
The National Council of Textile Organizations (NCTO), headquartered in Washington DC, is the national trade association representing the entire spectrum of the textile sector. NCTO aims to act as a voice of the US textile industry from fibres to finished products, machinery manufacturers to power suppliers.
There are four separate councils that comprise the NCTO leadership structure, and each council represents a segment of the textile industry and elects its own officers who make up NCTO's Board of Directors.
The Fiber Council represents domestic textile denier fibre producers. The Yarn Council represents domestic yarn manufacturers. The Fabric & Home Furnishings Council represents domestic manufacturers of fabric, including woven, knitted, non-woven, tufted, braided or other, and home furnishings. Finally, the Industry Support Council includes textile distributors; converters, dyers, printers and finishers of textiles; and suppliers of products and services to such fibre and textile entities.
Further reading
NCTO endorses President Trump's trade policy
This article is also appears in...