28th December 2018, Wakayama
Shima's latest solutions on show at DTG 2019
Leading computerised knitting machine manufacturer Shima Seiki of Wakayama, Japan, is exhibiting at the 16th Dhaka International Textile & Garment Machinery Exhibition (DTG 2019) in Dhaka, Bangladesh, in cooperation with its partner Pacific Associates. Operating in Bangladesh since 1996, this is the twelfth time the Japanese manufacturer will participate at DTG.
Shima Seiki will be exhibiting its latest solutions to meet the current needs of the Bangladeshi market, as well as advanced solutions for future market needs. The company will show a comprehensive line-up of Wholegarment knitting machines. MACH2X features four needle beds and Shima Seiki's original SlideNeedle, capable of producing high-quality fine gauge Wholegarment knitwear in all needles.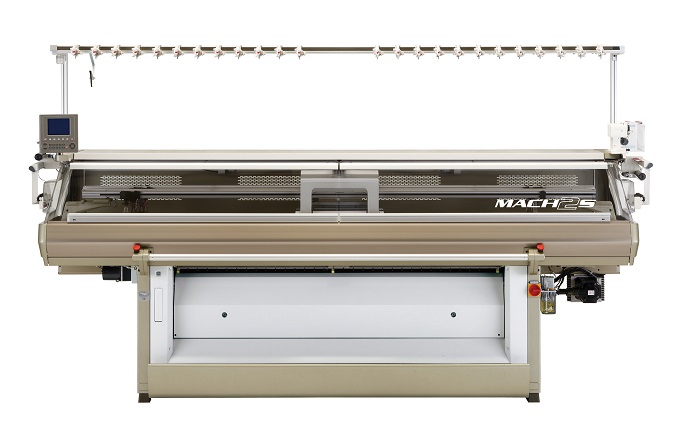 MACH2S is a V-bed machine that offers the flexibility of producing Wholegarment knitwear using every other needle, as well as conventional shaped knitwear using all needles. SWG091N2 provides opportunities in Wholegarment knitting across a wide range of items in a compact, economical package. In conventional shaped knitting, SVR123SP and SVR093SP each feature a loop presser bed mounted above the rear needle bed and is capable of inlay technique for producing unique, value-added hybrid knit-weave fabrics.
Each also features such Shima Seiki innovations as DSCS Digital Stitch Control System, spring-type moveable sinker system, stitch presser, yarn gripper and cutter and takedown comb. "Made in Japan quality, reliability, productivity, user-friendliness and cost performance all combine to satisfy the high expectations of the world's fashion industry," the company reports.
SVR123SP at DTG features the new i-Plating option, capable of alternating yarn colours in any pattern, producing jacquardlike designs using plain jersey stitch. Plating can be performed within the same course and for individual needles for even greater diversity in knit design.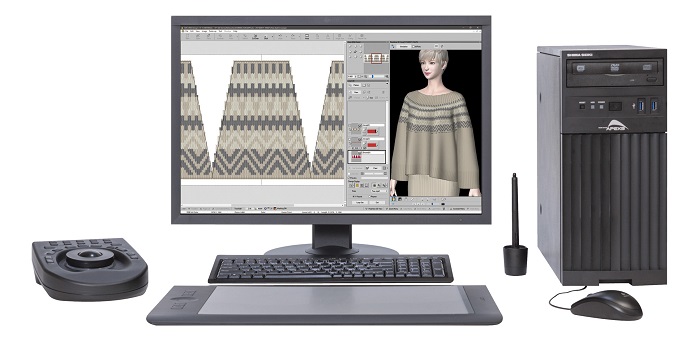 "Shima Seiki will also show its all-around strength as a textile machine manufacturer by displaying its P-CAM series computerized multiply cutting machine and prototype P-SPR2 automatic spreading machine as part of its Shima Cutting Solutions strategically developed for the Asian and South Asian markets."
Also shown will be the SDS-ONE APEX3 3D design system. At the core of Shima Seiki's Total Fashion System concept, APEX3 integrates all stages of apparel production into one smooth and efficient workflow from planning and design to production and sales promotion. With ultrarealistic product simulations, APEX3 is also capable of Virtual Sampling that minimises time, material and cost from the sample-making process. Also demonstrated at DTG is Shima KnitPLM, specialised PLM software for the knitting industry.
Exhibition details
Date: 9-12 January 2019
Hours: 12:00 Noon 8:00PM (Final day 7:30PM)
Location: International Convention City Bashundhara (ICCB), Kuril Bishwa Road (Next to 300ft. Purbachal Express Highway), Dhaka 1229, Bangladesh
Tel: +880 2 58970100
Organiser: Chan Chao Int'l
Tel: +886 226596000
Booth No.: Hall 7, Booth 311
Exhibited technology:
MACH2X 15L / MACH2S 8G / SWG091N2 15G Wholegarment knitting machines
SVR123SP-SV 14G / SVR093SP-SV 14G computerised flat knitting machines
SDS-ONE APEX3 3D design system
P-CAM223SA computerised cutting machine
P-SPR2 (prototype) automatic spreading machine
Shima KnitPLM PLM software for knitting
For more information please contact:
Tadanori Ueno
Shima Seiki MFG
Tel: +81 734748210
Pacific Associates
Tel: +880 29335411
Email: [email protected]
This article is also appears in...