Industry Talk
The future is here: Industry 4.0 dominates at ITMA Asia + CITME
Eagerly awaited, the 'live in Shanghai' event was held over five days from Saturday the 12th until Wednesday 16th June.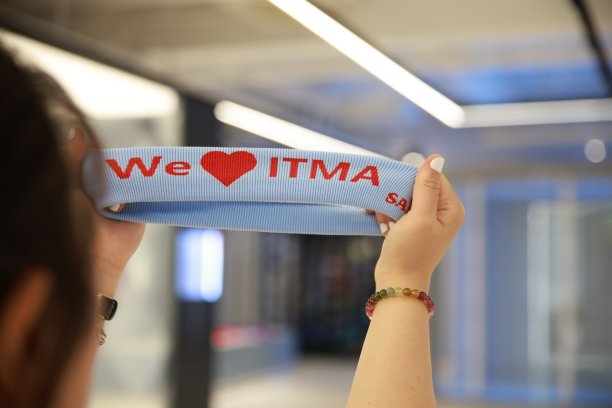 17th June 2021
Knitting Industry
| Shanghai, China
Stephanie Lawson reports from Shanghai
In the absence of a 2020 show due to the global pandemic, the Seventh Edition of ITMA Asia + CITME 2021 is finally here. Eagerly awaited, the event was held over five days from Saturday the 12th until Wednesday 16th June, which is China's Dragon Boating festival long weekend, therefore this edition already faced an upward challenge enticing visitors. With quieter initial days over the weekend, the event warmed up greatly on Monday and Tuesday as expected.
Historically drawing a crowd, the 2018 event hosted 20% of its 100,000+ visitors from overseas, Indian visitors topping the list. This event, however, was a decidedly domestic event with lower foot traffic, apparent from the visitors but also from the lesser focus on English language at the show.
In the first quarter of 2021, China's economic growth reached a record level, and the government continues to promote active investment by textile manufacturers, seeing this industry as a key sector full of advantages
As 2021 marks the first year of China's 14th Five-Year Plan, this is a milestone event for China's textile industry and given the global pandemic situation, "it has ushered in fresh development opportunities for the local textile industry," remarked Xu Yingxin, the Vice President of China National Textile and Apparel Council and Chairman of CCPIT TEX in his opening remarks. The show still attracted over 1200 manufacturers from 20 countries and regions and as he says, the industry is faced with a "new development paradigm," and must now be able to mitigate unknown and challenging risks for the long-term health of the machinery industry. This was evident in the multitude of solutions shown at the event.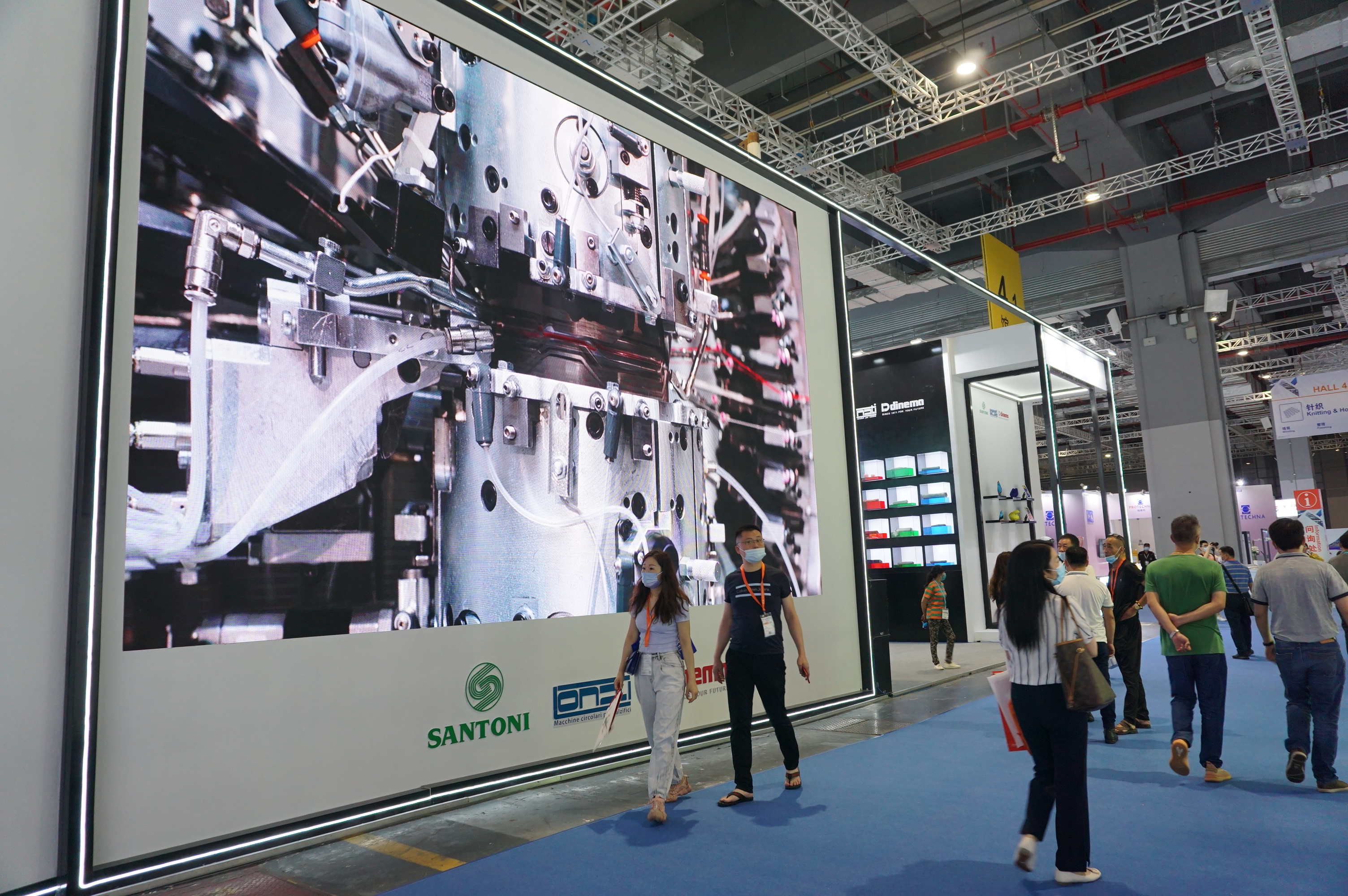 In the first quarter of 2021, China's economic growth reached a record level, and the government continues to promote active investment by textile manufacturers, seeing this industry as a key sector full of advantages. Seeing the weaknesses in vulnerable supply chains has allowed players to strengthen them, replacing outdated traditional models with agile digitally accelerated ones, IoT and DX could be seen across the event's halls.
Anybody not visiting the exhibition in person was warmly welcomed virtually by many exhibitors including Shima Seiki, Karl Mayer, Groz-Beckert, through digital portals. In many cases, digital simulations of machinery as well as physical demonstrations were the norm.
MyKnit by Santoni
Santoni enhanced its reputation for innovation and showcased the MyKnit platform prototype, created in collaboration with Cimpress who specialise in mass customisation platforms. 'Personalized from everywhere at anytime' MyKnit embraces the C2M (Customer 2 Manufacturer) end-to-end model, offering absolute efficiency in circular knitwear supply chain solutions. At the booth, consumers could personalise a headband at the online portal/user interface. Using Santoni cloud services a digital footprint is made, the order is approved and sent to the manufacturer's Santoni knitting machine - Top2 - where it is knitted in a matter of minutes.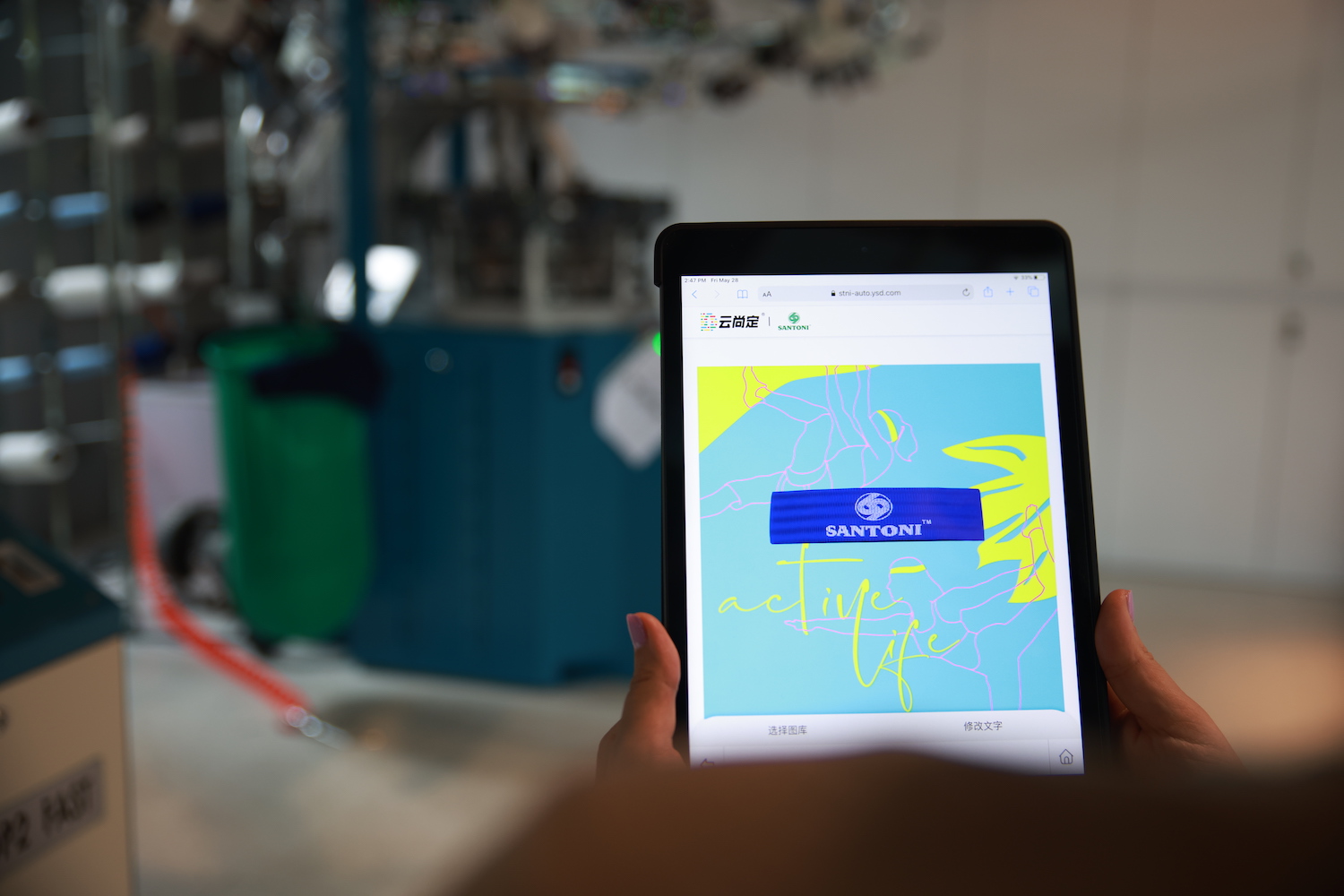 Santoni's flexible advanced circular knitting technology is perfect for this, and they said they can offer personalised team-wear for sports, custom corporate events and more. Positive uptake on this initial offering means the product lines and service options could be expanded, including varieties of clothing or even other home textiles. If it sees positive uptake the potential for this initiative is vast, even revolutionising the way machinery makers do business.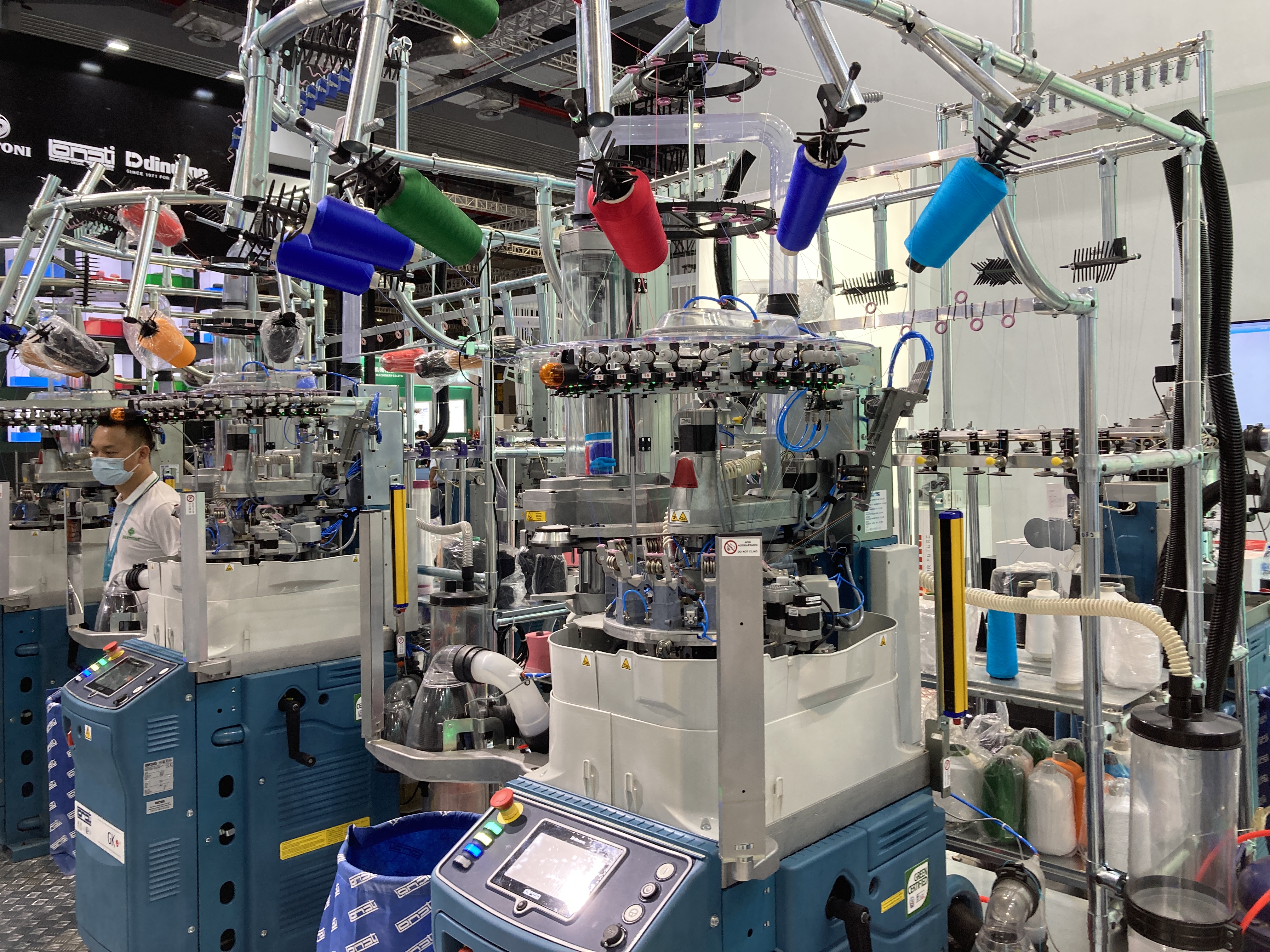 Lonati
Within the Italy-made Lonati machine range there were updates to machines, in particular a new model DC88X which already automates toe closing as other machines but is the latest optimisation - also jacquards can be created now in up to three colours. The DC88X shoe upper machine is also updated featuring double cylinders and 3D specialisation. The GK616F machine creating sports socks creates more reinforcement at the heels which can withstand greater stress and friction than before plus more comfort inside and toe-closing.
The Santoni Shanghai price-oriented made in China range of machines boast the brand new SM8-TR1S circular single jersey with transfer machine which can produce sport fabrics with structures such as breathable structures. It operates at a higher speed, is more productive, featuring needles from Groz-Beckert, as most. In addition, the Zenit 3.6 single jersey machine at 30 inches provides maximised efficiency/feed per inch within the diameter, producing more fabric. The Pulsar 2.8 is also a single jersey machine with 96 feed, 50 gauge for creating very fine fabrics.
Tacit within the concept of circular knitting itself, Santoni have been a leader in sustainable development for some time and their focus on sustainability is driven from many angles but particularly through productivity and efficiency. Leila Guo marketing manager introduced their company vision and values three key elements - sustainability, features and experiences - all of which require foresight and are driven by three modes - digitisation, connectivity, and automation. Playing into this, the Italian-made Lonati sock knitting machines and Santoni Shanghai knitting machines are all labelled as 'Green Certified' by RINA and ACIMIT - the carbon footprint of their machines today has been reduced by as much as 40% compared to earlier models, the companies say.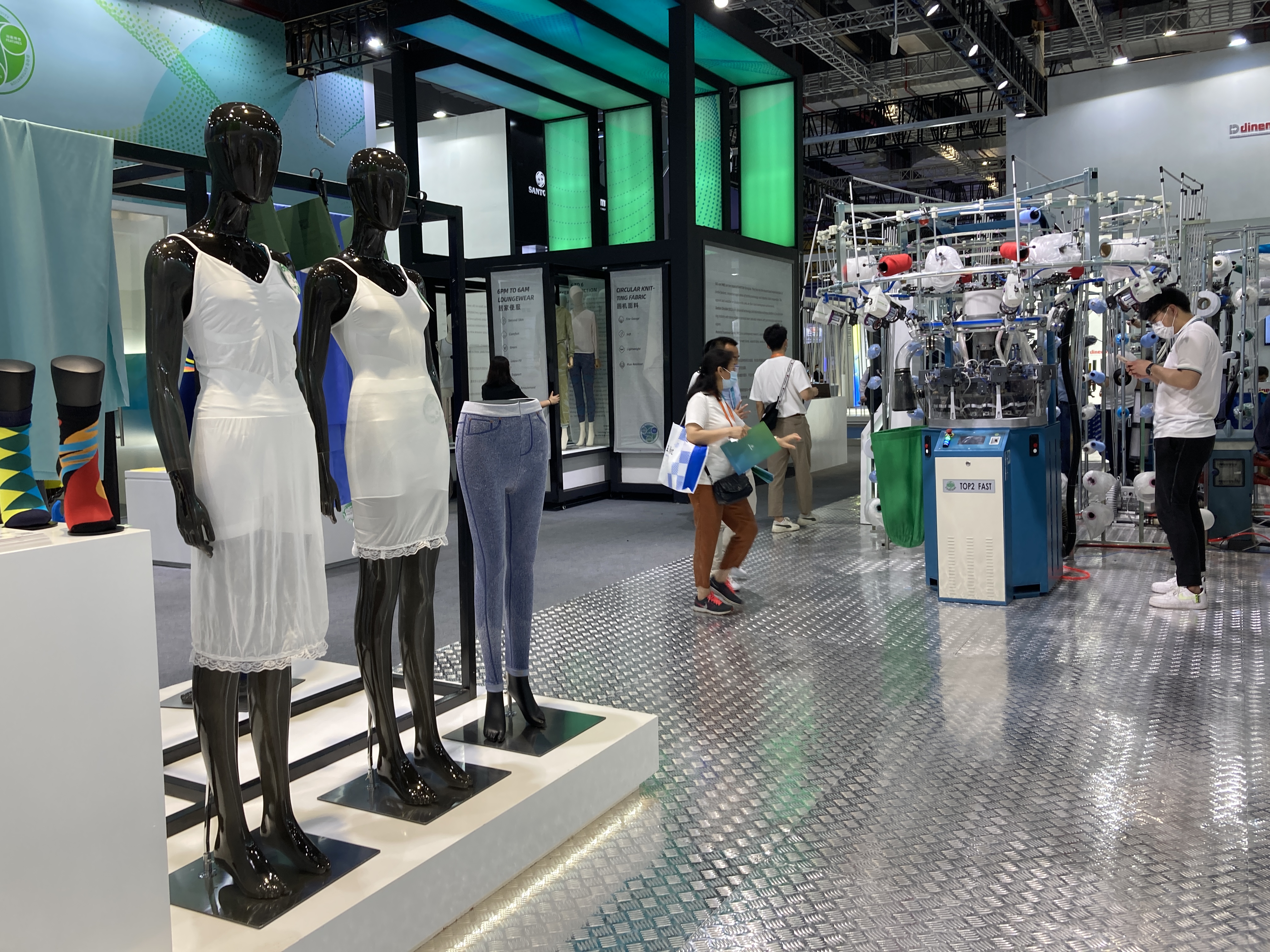 Groz-Beckert
Groz-Beckert offered up solutions across all categories including the SAN SF stable fibre needle and the SNK SF staple fibre sinker, specially designed for use on large diameter circular knitting machines. Visitors could watch a digital simulation to see the items in action. Both components are optimized to reduce shearing of yarn causing dust during knitting, reducing the number of times machines must be cleaned.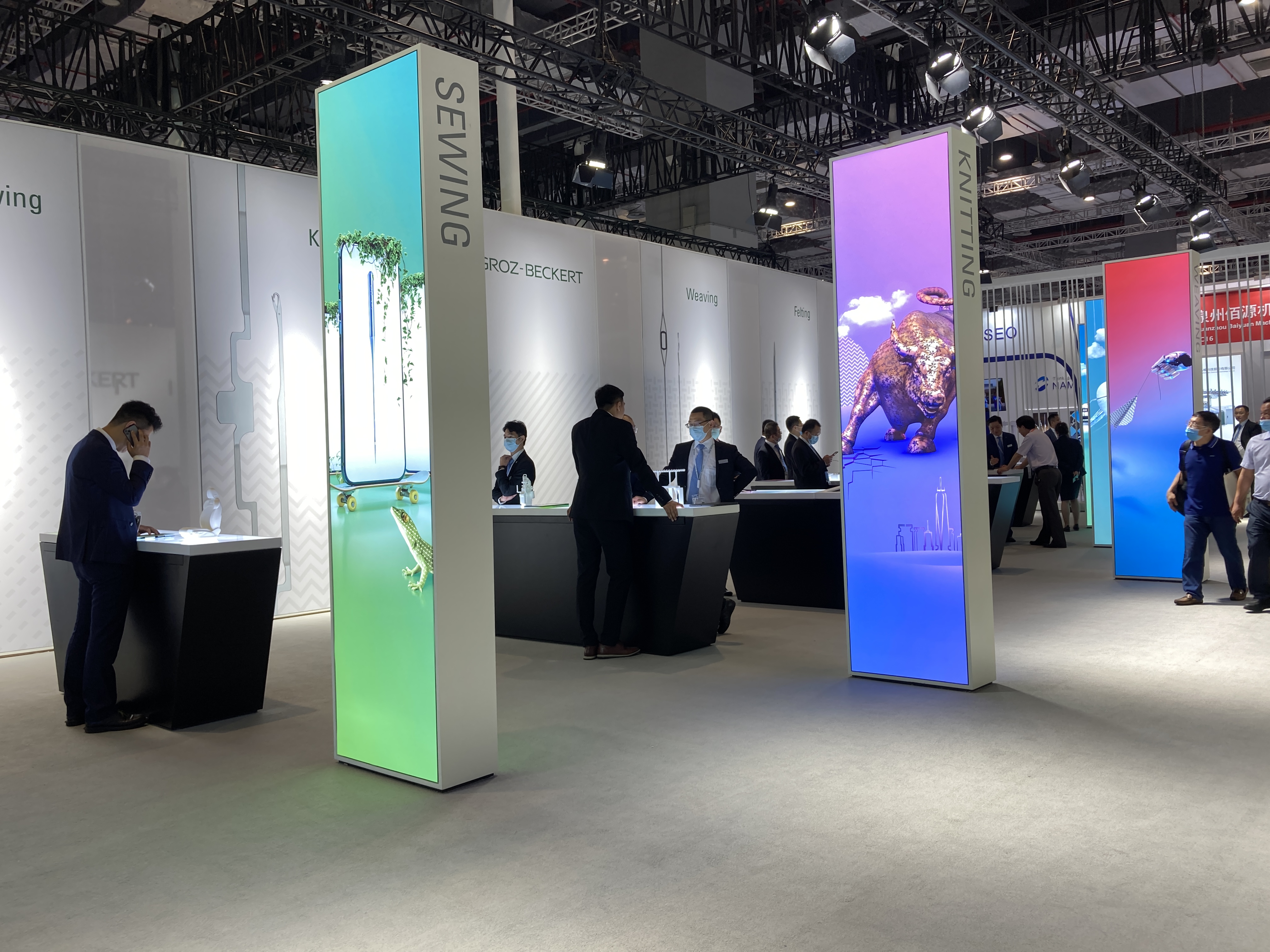 In combination, cleanliness is maximized. The dur needle is particularly suitable for high loads on sock machines thanks to optimized geometrics and the SAN TT, a needle for use in flat knitting machines, enables new dimensions of finesses to be achieved.
Shima Seiki
Centre-stage in the hall was the Shima Seiki booth, going a 'Step Beyond' and showcasing two WHOLEGARMENT machines, the MACH2VS (M183VS) and the MACH2XS (M153XS) for the very first time in China alongside 350 samples. A huge screen was provided for visitors to watch a show at regular time slots.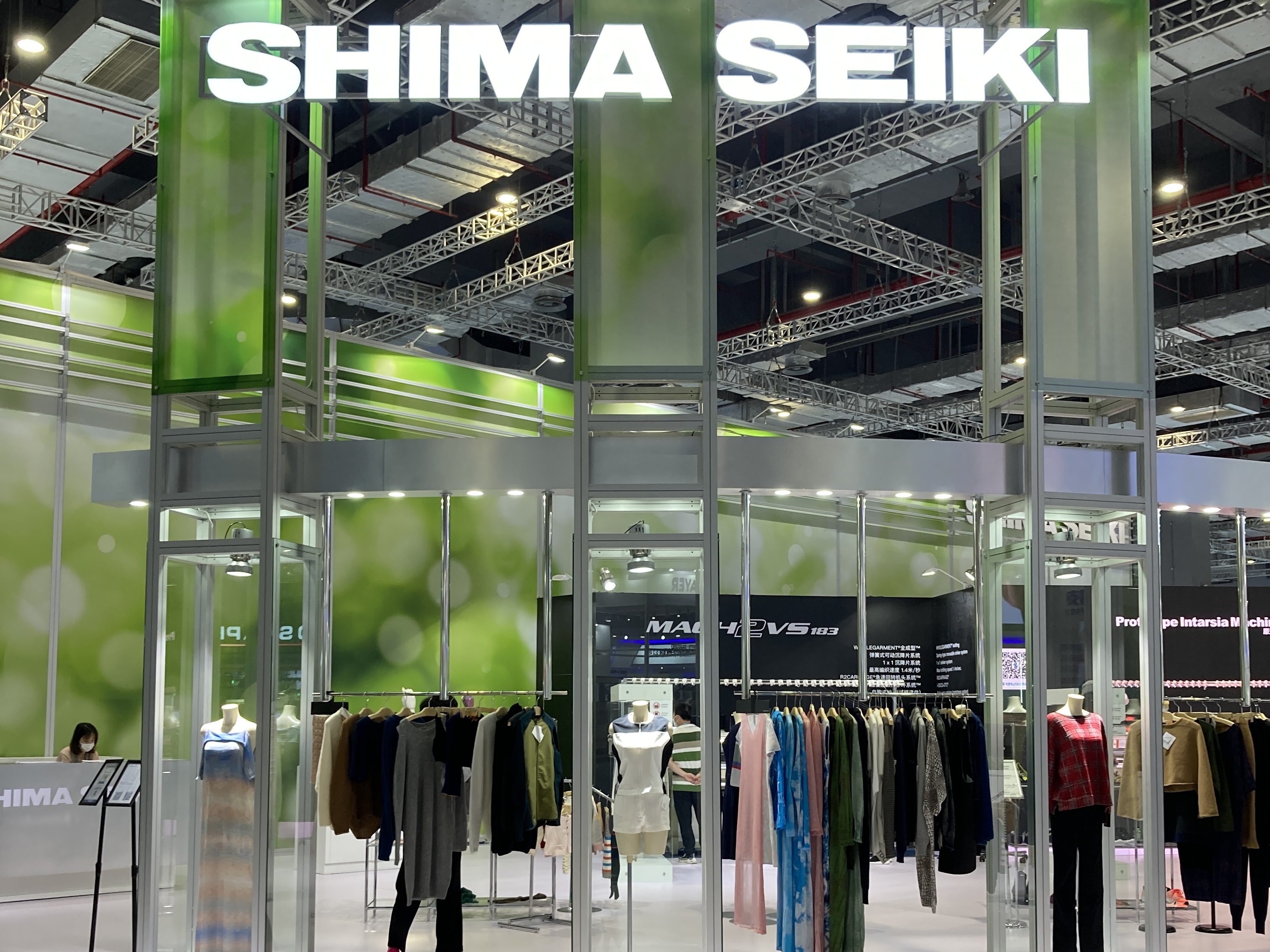 Excited whispers of an unveiling of a brand-new machine at the show were denied but visitors were treated with more information on the up-coming new WHOLEGARMENT machine named SWG-XR, adopting the SWG moniker from the first-generation WHOLEGARMENT knitting machine introduced back in 1995. This machine is, like the MACH2XS, a 4-needle bed machine with the 'X' standing for the X arrangement of the beds. The 'R' stands for "Reborn" and "Revolution" referring to "a renewal of Shima Seiki's WHOLEGARMENT knitting that raises the technology to un-precedented levels." More details on this can be read in a detailed article on the Shima Seiki offering here.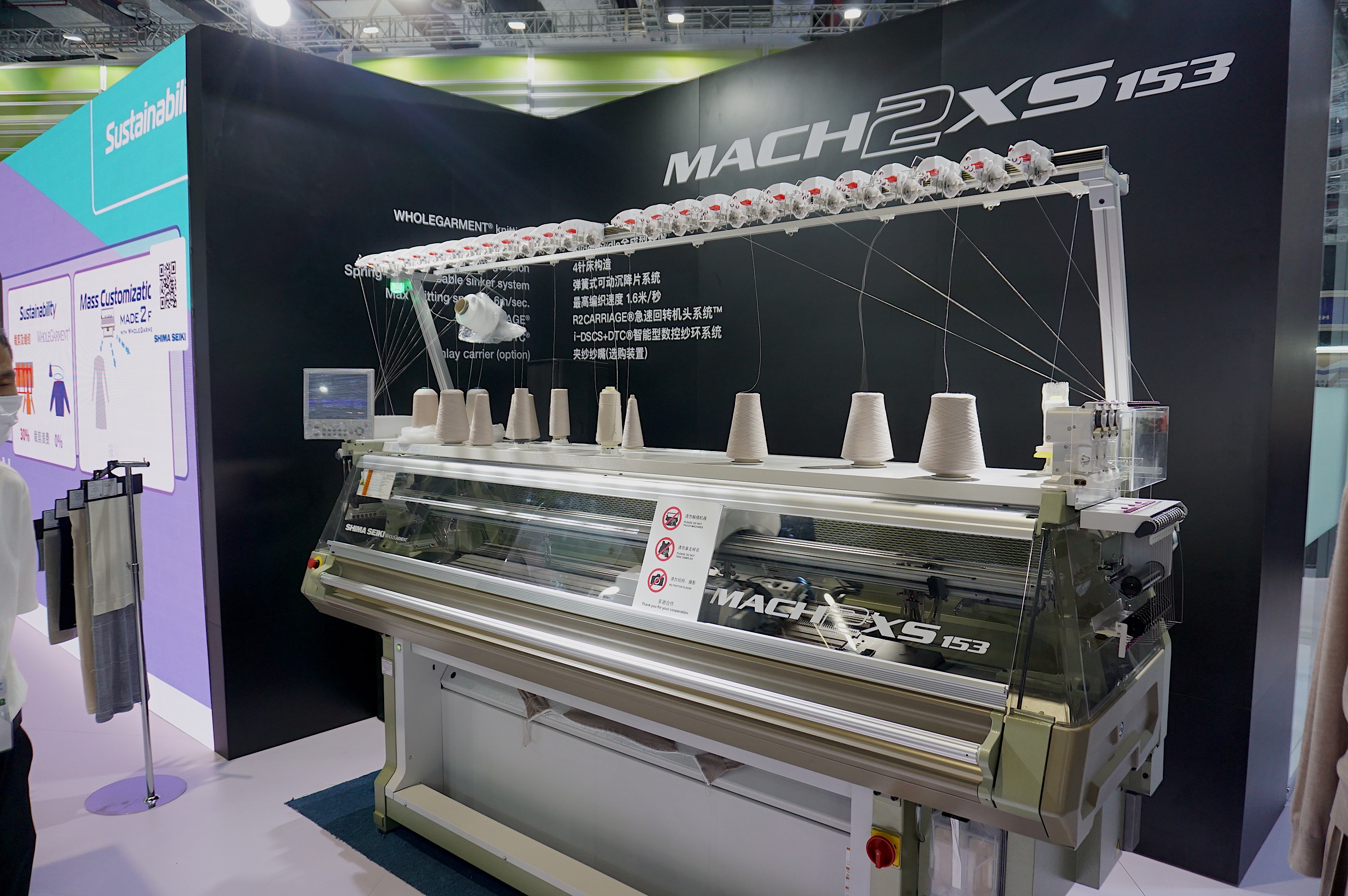 ApexFiz design system was showcased, and demos offered to visitors, highlights being it's subscription model and user-focused package format which is just-in-time for today's pandemic situation when many designers and workers are forced to work from home.
As an industry we are learning how to adapt ourselves, switching to new technologies from traditional methods and solutions such as those from Shima Seiki are paramount to this. Users of the Apex series before now would need to buy and use as all-in-one hardware/software package but now, installed on individual computers it can be bought at 'Entry level' featuring fabric simulations, right up to Design Pro which features Basic functions, Knit, Weave and optionally 3D.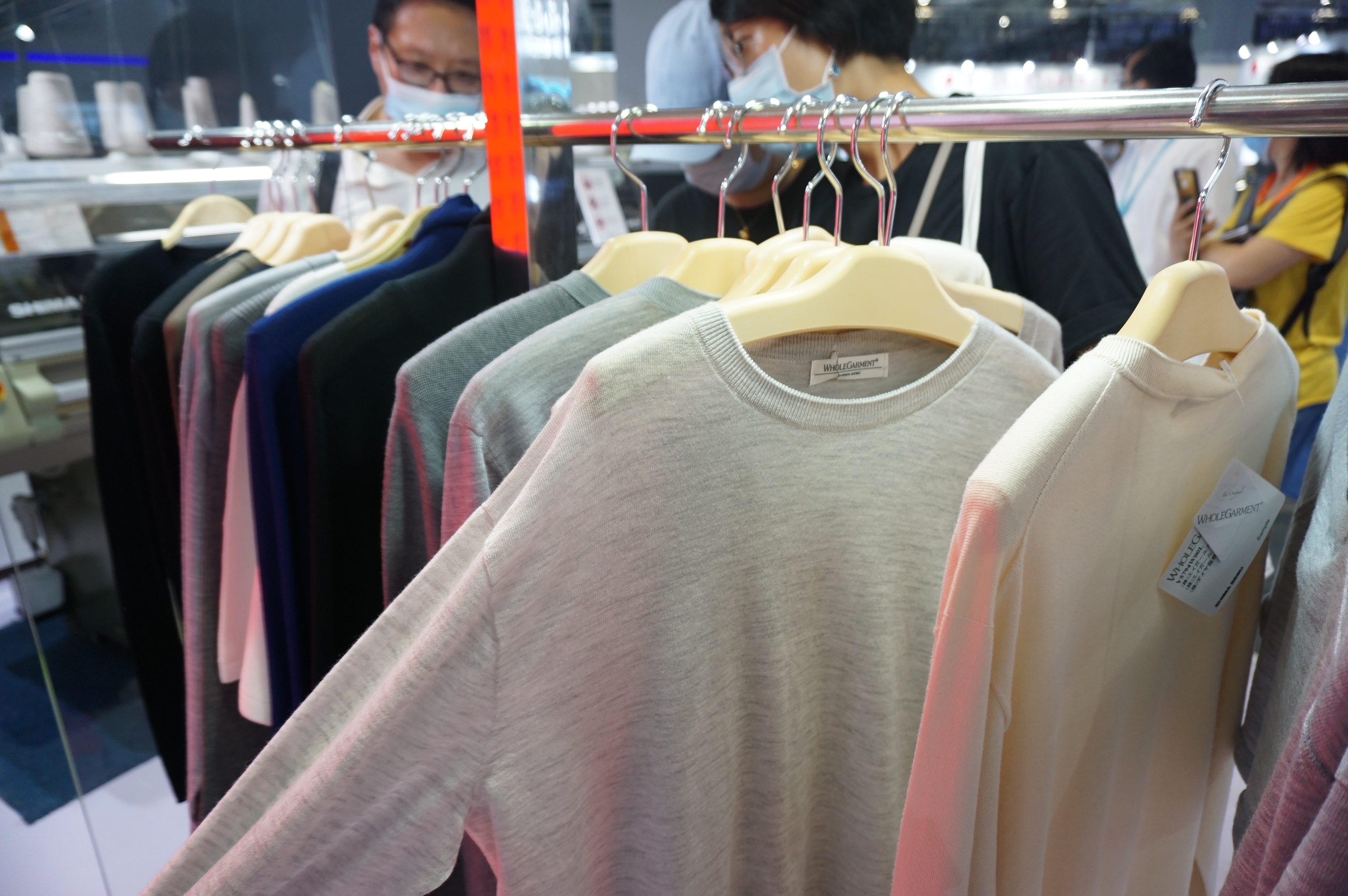 It is the latest addition to the Apex systems used variously for fabric design, 3D knit design and knitwear production amongst many other services which are discussed in greater detail here. Other announcements were regarding yarnbank, which is in constant development, now having over 50 yarn manufacturers enlisted and more pending, especially from Europe. Recent optimisations include 'a special page featuring new and recommended products,' and a very welcome addition in a world focused on sustainability is the inclusion of 3rd party certification in the search features, e.g. you can search by certifications such as Ecoyarn, Woolmark etc.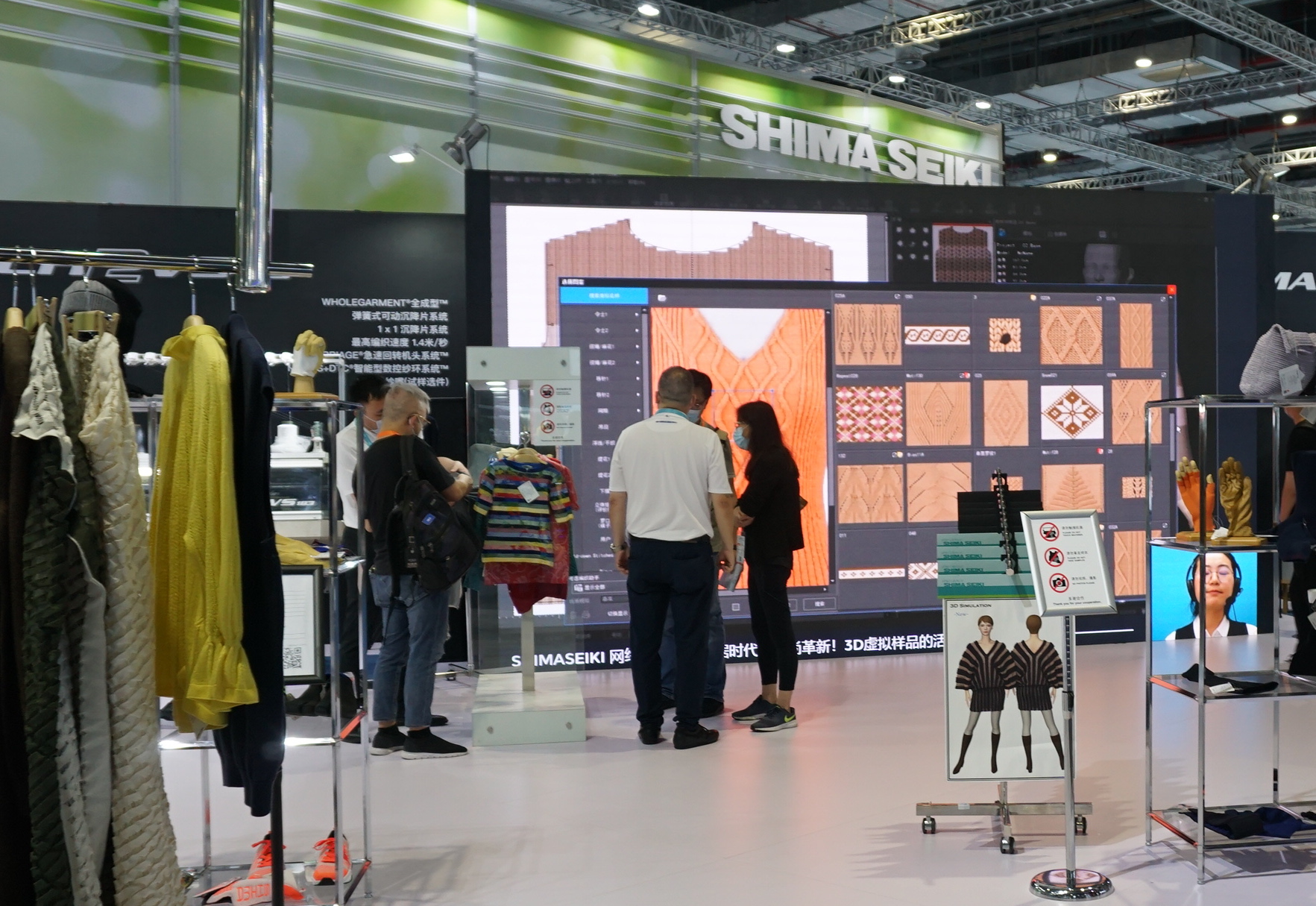 Karl Mayer Group
In focus at Karl Mayer, were Stoll machines for the very first time since their acquisition, providing solutions to customers in warp knitting, flat knitting, weaving and preparation equipment industries.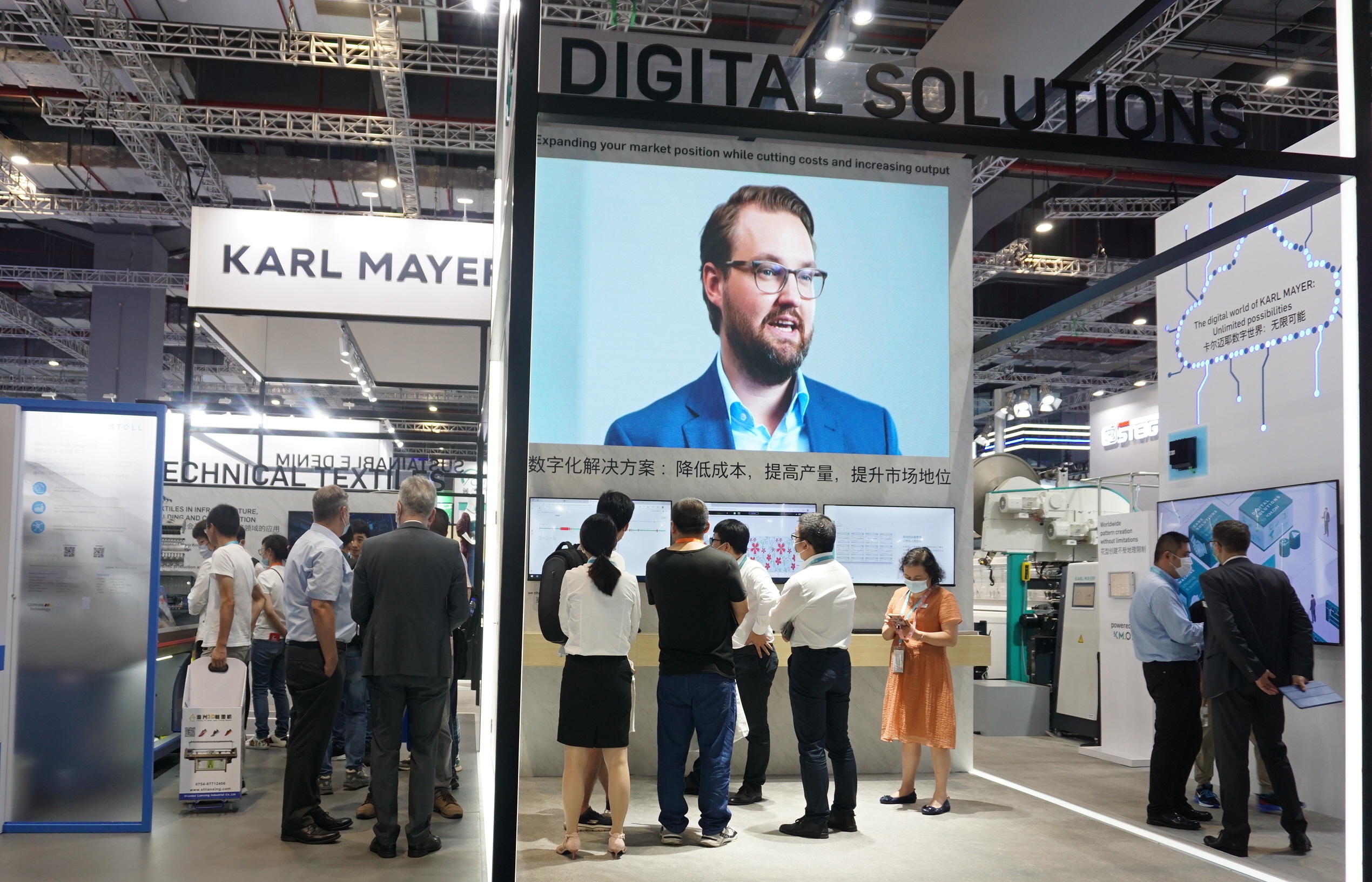 The HKS 3-KM ON takes pride of place and is the fastest and widest tricot machine on the market, with a working width of 280 inches it sets a new standard for productivity and flexibility and is designed to be integrated with the secure cloud of KM.ON including k.management and k.innovation. k.management is a dashboard app that provides up-to-date data about your machines equipment, to any computer or mobile device of choice. design software k.innovation is a design and collaboration tool that allows customers to full utilise creativity and innovation on an online platform.
Digital solutions from Stoll are present within these, k.innovation CREATE is an innovative tool for knitwear designers and CREATE PLUS is a fully advanced programming system for knit technicians. In addition to those, k.innovation CREATE PLUS system was demonstrated online combining an innovative programming system and a simple and easy-to-learn operation interface that can optimize knitting, and a production planning system (PPS) that can manage all processes reasonably.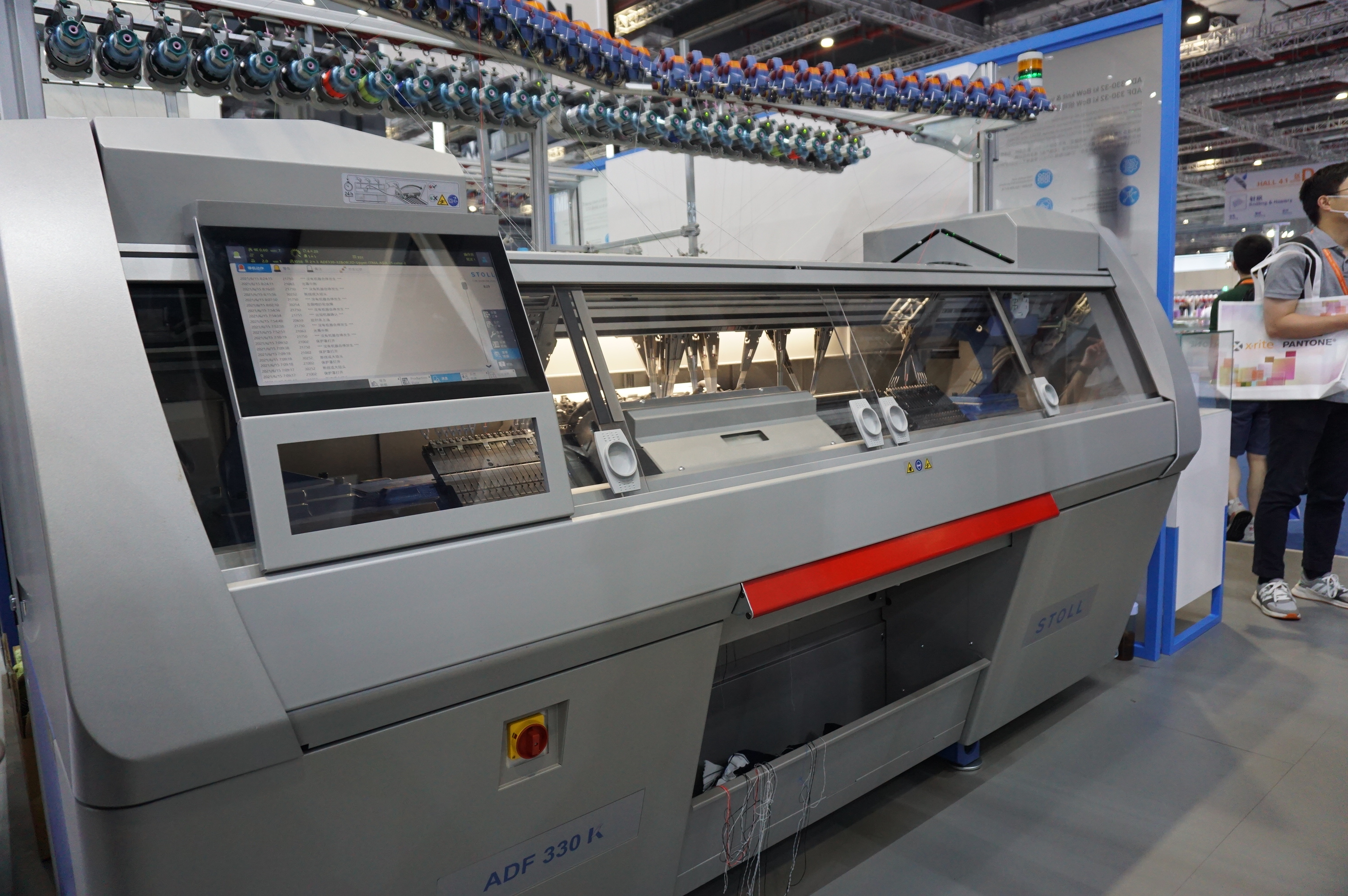 Also, on display were 2 ADF machines and a BMS including the ADF 830-24 ki equipped with a unique E 10.2 stitch length producing RTW garments and the ADF 330 ki short needle-bed machine, which can be equipped with 24 or 32 yarn guides, lastly the brand new BMS 52 ki flat knit-ting machine for the mass market was also unveiled for the first time at this show. All machines come with connectivity to knitelligence Industry 4.0 platform programs.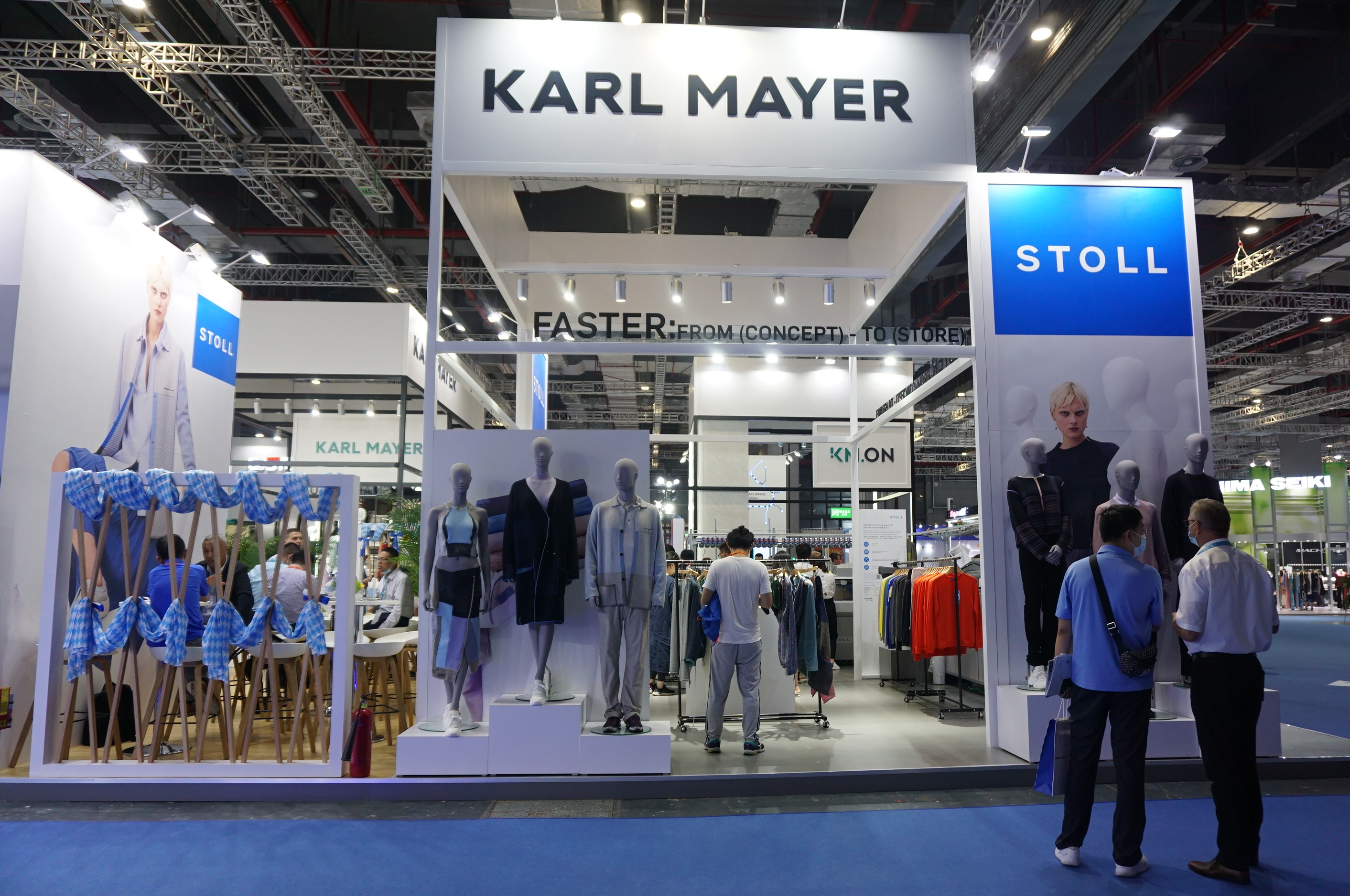 Other projects included Easy Mask, created in collaboration with Indorama Ventures, DyeCoo and Stoll to 3D knit the mask design which innovates by avoiding waste, reducing use of water and energy and finally can be disassembled and reused in other masks. Further along the sustainability angle, the GREENDYE project on display is also an environmentally friendly nitrogen dyeing technology running in Italy and initially shown at ITMA Barcelona in 2019 and in continuous development. It is a dye range for indigo dyeing needing only 1.5~2.7% dye content, 3 dyeing vats are needed to achieve the desired degree of coloration, instead of the 6 dyeing vats re-quired for conventional dyeing.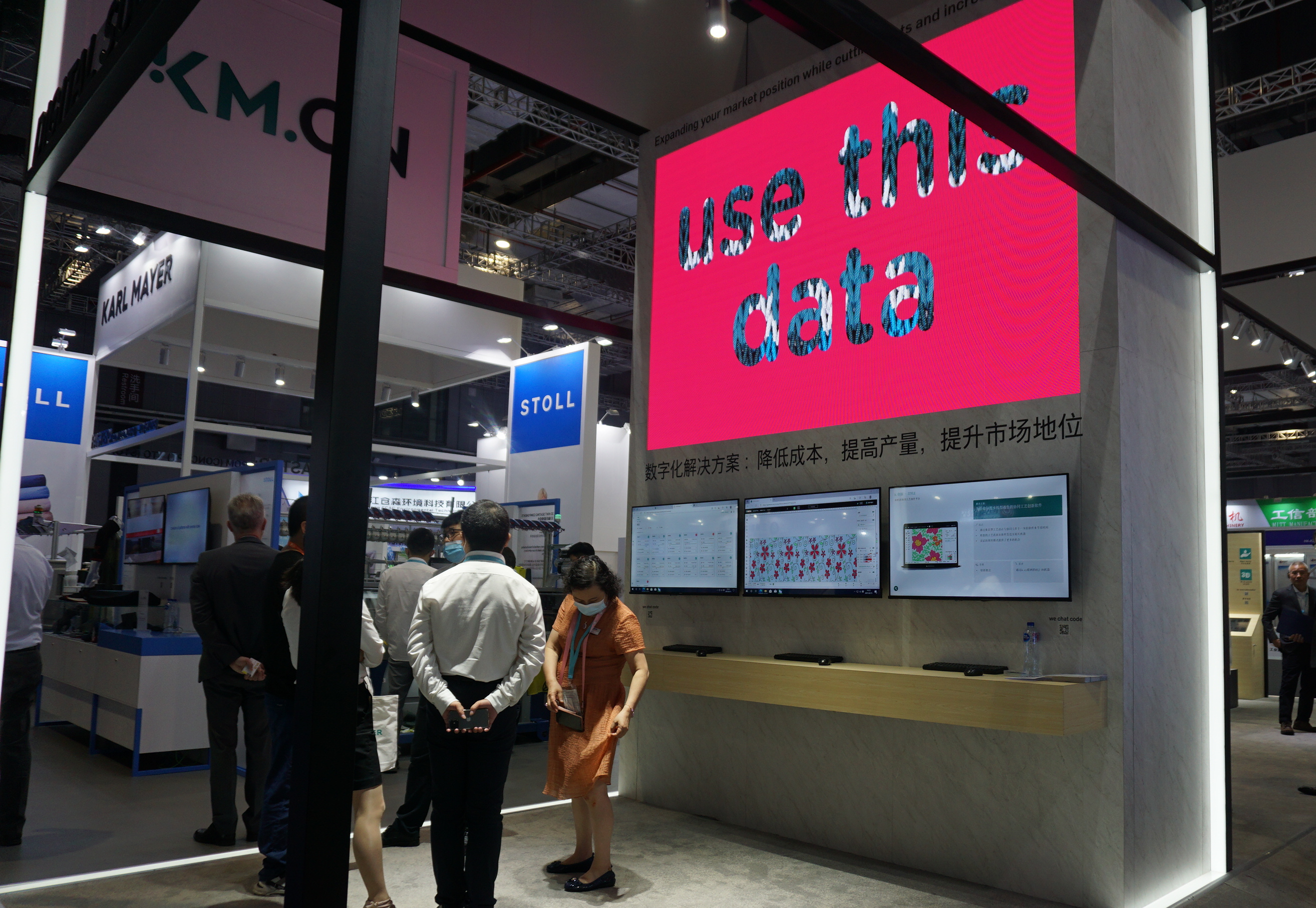 Providing support to customers is the over mainstay at Karl Mayer, their latest innovative is their digital after-sales system, combining 'diverse support services and digital solutions' to support customers at the highest level. They also stated they are building and advanced customer and development centre in Greensboro, North America.
Complete garment knitting
In automation, complete garment knitting, pioneered by Shima Seiki in the form of its WHOLEGARMENT technology, continues to proliferate in the market, and at ITMA Asia + CITME the latest machines were visible, those at Shima Seiki such as the MACH2XS and MACH2VS, knit and wear models from Karl Mayer Stoll, and at Cixing-Steiger in the form of the KS3-60MC-II enabling "denser structures in knitting and elevated solutions in complete garment knitting."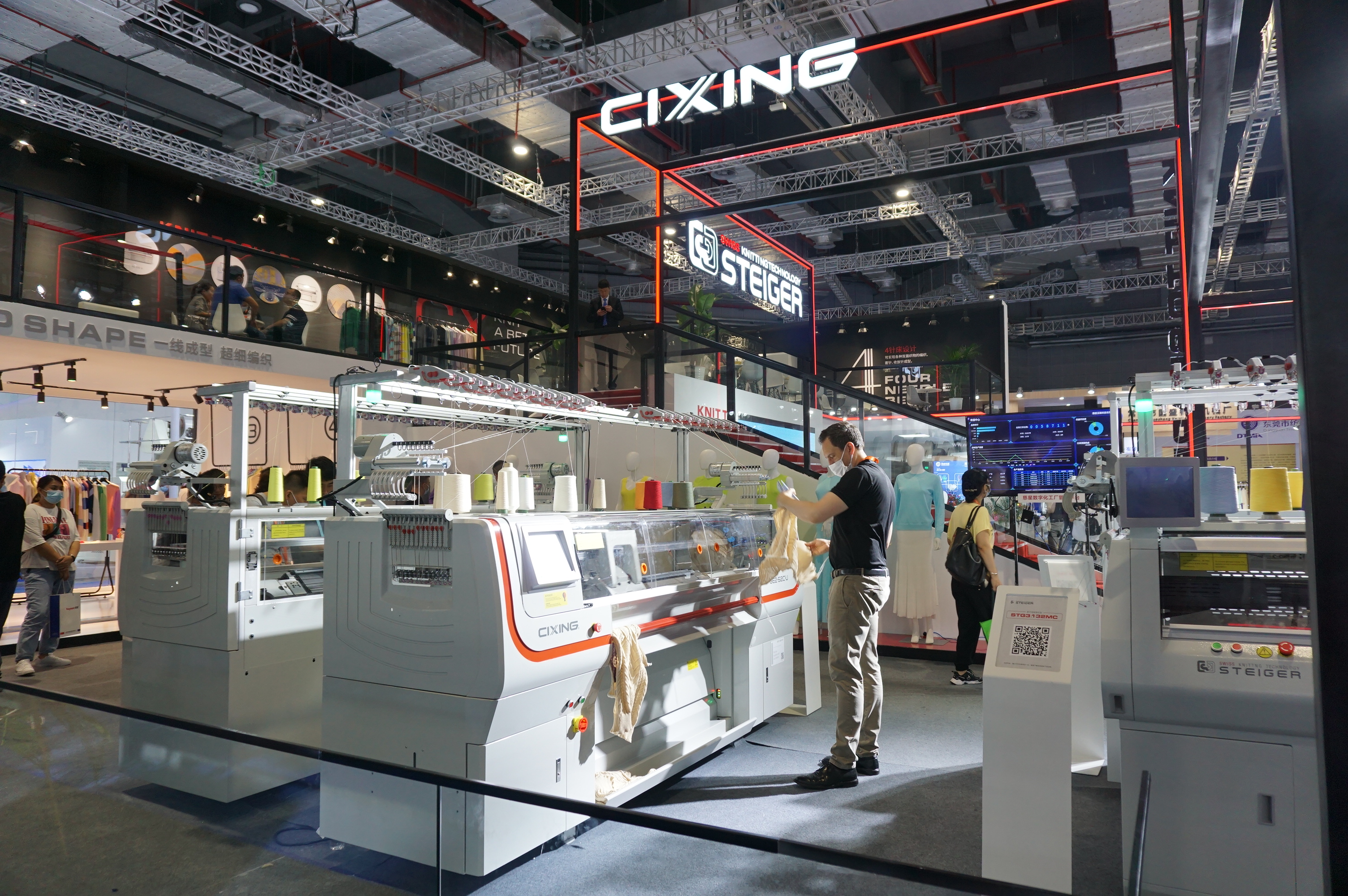 We can also see a proliferation of newer offerings in the market such as the FG372C at Beworth, offering complete garment knitting machines and service solution.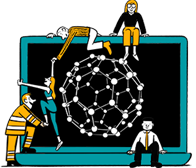 Business intelligence for the fibre, textiles and apparel industries: technologies, innovations, markets, investments, trade policy, sourcing, strategy...
Find out more