7th June 2017, Washington DC/Vancouver
USFIA and Canopy join forces to protect forests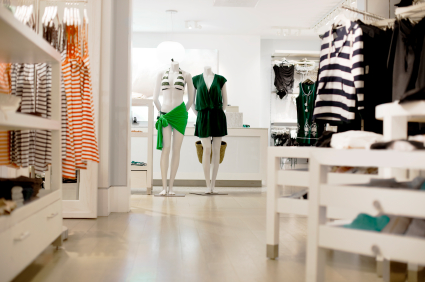 Canopy and the United States Fashion Industry Association (USFIA) have announced that they will together to keep global endangered forests out of the US fashion supply chain.
The CanopyStyle initiative has quickly become the fastest moving environmental issue in the apparel industry with 100 global partners signed on, and conservation gains being realized in some of the last remaining ancient and endangered forests in Indonesia and Canada, the association reports.
"The United States Fashion Industry Association is excited to work more closely with Canopy," said Julia K. Hughes, President of USFIA. "Several of our members are part of the CanopyStyle initiative already, and we look forward to propelling Canopy's positive impact in the rayon and viscose supply chain even further in the US marketplace."
Partnership
Canopy, an award winning environmental not-for-profit with deep supply chain expertise, will officially be a "Resource Provider on Forest Solutions" for USFIA, which has over 200 members doing business globally, and is a champion on global trade issues.
The USFIA and Canopy alliance will provide opportunities for brands, retailers and importers to ensure that rayon and viscose fabrics sourced from controversial sources are no longer part of their supply chains. This partnership will also support developing markets to kick-start new products and innovative technologies for closed-loop alternatives like straw and recycled clothing while advancing conservation solutions in the world's ancient and endangered forests.
"We are delighted to partner with USFIA to bring CanopyStyle solutions to a broader cross section of the US fashion and apparel sector," said Nicole Rycroft, Canopy's Executive Director. "USFIA is a powerful association and we're confident that our work together will drive significant advancements for the world's forests as well as catalyse the availability of alternative fabrics made from recycled clothing or straw."
Canopy
Canopy is an international not-for-profit environmental organisation dedicated to protecting the world's forests, species and climate. Canopy collaborates with more than 750 companies to develop innovative solutions to make their supply chains more sustainable, and to help protect our world's remaining ancient and endangered forests.
Canopy's partners include H&M, Sprint, VF Corporation, Levi's, and EILEEN FISHER. Canopy's work relies on the support of individual donors who share our passion for the planet.
Canopy will share regular updates, insights, tools and resources to USFIA members on innovation and raw material sourcing issues related to forest fabrics.
This article is also appears in...