Organised by Messe Frankfurt France, the 40th Texworld Paris, an international trade show for fashion: fabrics, trimmings and accessories, promises to be as dynamic as ever and 80% of registrations have already been received. This means an increase in attendance, a distinctly positive sign of interest by manufacturers of fabrics, accessories and trimmings in this gathering, organisers report.
Major firms from Pakistan and Bangladesh, which had stayed away for the last two years, are back again. Texprocil, the organisation promoting exports of Indian skills, will be attending with a group of companies whose fabrics will be presented according to the segment.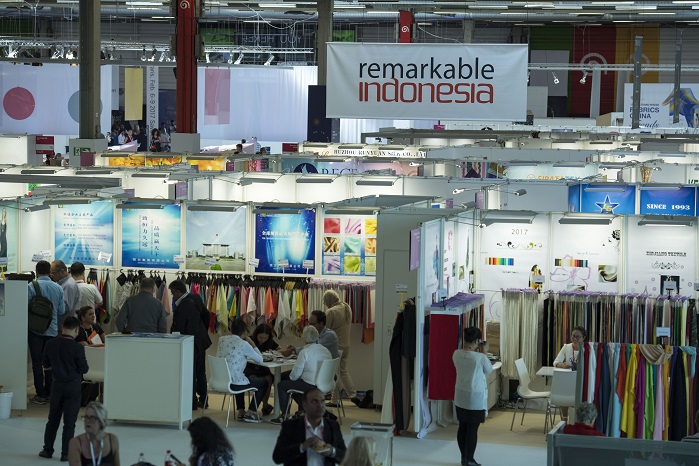 "The active and firm commitment to the next show by exhibitors attests to the effectiveness of the decisions taken by Messe Frankfurt France and the innovations it has implemented to further ensure that Texworld Paris continues as a must-attend event for the fashion industry," commented Michael Scherpe, President of Messe Frankfurt France.
ELITE segment
The ELITE segment, introduced in September 2016, is already fully booked. The main advantages of this new dedicated area were that the ranges are clearly identified and better set apart, stimulating visitor interest and delivering new contacts, organisers explain.
According to Messe Frankfurt France, exhibitors were more than satisfied: "They felt they had been given precedence and were working in a true showcase at the heart of the Paris creative hub. The criteria of quality, selectivity, adaptability and responsiveness will still be the rule at this second ELITE show."
A series of lectures about the latest sector developments, news from exhibitors, fashion shows and the Trends Forum will make up a varied programme, providing visitors food for thought as they work their way through Texworld Paris.
This article is also appears in...