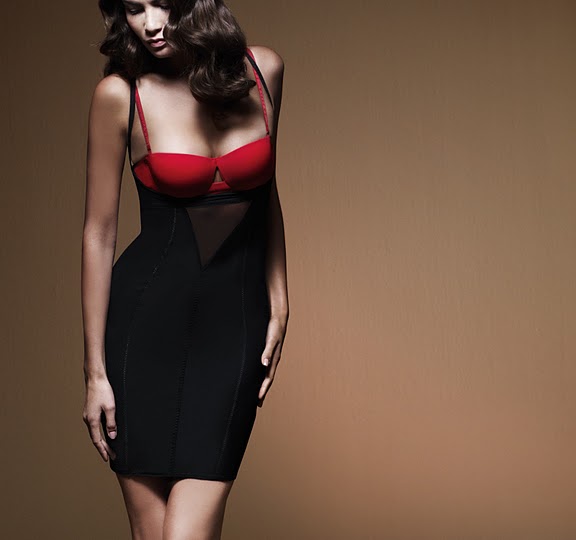 Skies were sunny and exhibitors were smiling at last week's Interfilière and Mode City shows at Paris' Porte de Versailles September 4 – 6. With the exhibition halls fully booked, the popular catwalk shows were moved to a tent outside; and attendance was up some 5% over last year's 10,465 visitors, according to the Eurovet organization.
Eurovet's announcement that the autumn edition of the fair would be held at an earlier date of July 9 – 11 in 2011 was well-received by the majority of the exhibitors. While vacation schedules may be affected, and there may be a conflict with the Miami SwimShow for US manufacturers, most mill executives thought the earlier timing would allow the designers to put their ideas into work before the summer holidays. Eric Firmann, Export Manager for Sofileta, remarked "Many people feel current dates are late, so Eurovet is following customers' requests."
The Eurovet organization is hoping that the new timing will work better for the apparel vendors as well, including those from Australia and in particular the US, where some major lingerie brands have not shown at the exhibition in recent years.
Business is in "Good Shape"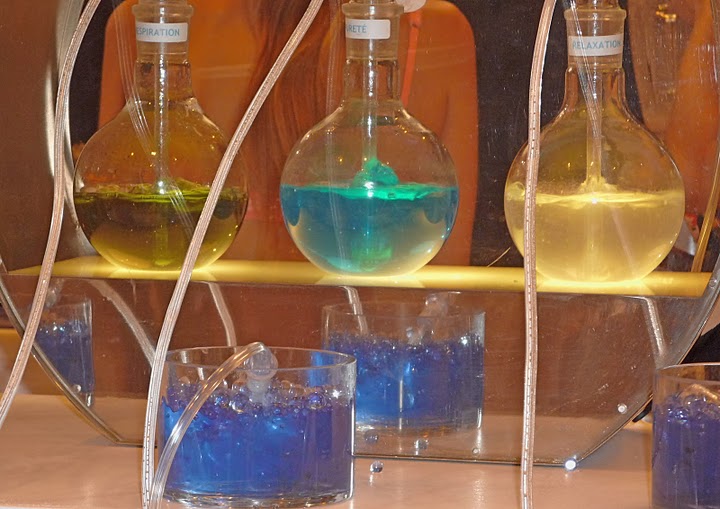 Business is up, particularly in the area of shapewear, which is leading sales of intimate apparel. "Shapewear is really a topic, particularly in the US," said Dr. Martin Hermann, Managing Director at Willy Hermann Superfine, and Thomas Siemensmeyer, CEO of Penn Textile Solutions, confirmed "Shapewear is very hot." While this trend can be partly attributed to a celebration of womanly curves and bigger bodies, Jos Berry of Concepts Paris also points out that we have entered an era of more coverage, referencing retro glamour.
"Shapewear is changing, and so are the fabric needs," reported Ninabeth Sowell, Global Marketing Director for Intimate Apparel and Swimwear at Invista. The company launched its LYCRA® Beauty fabric branding concept at the fair in cooperation with a number of mills, including Carvico, Dogi/EFA, Eurojersey, Jersey Lomellina, Liebaert, Penn Textile Solutions, Piave Maitex, Ruey Tay and Willy Hermann.
LYCRA® Beauty fabrics were tested and segmented into four categories—smoothing, sculpting, sensual curves and control--in order to provide the right fabric for the right garment. Major brands including La Perla, Ritratti, Triumph and Gemma have already developed product which will sport hangtags with the LYCRA® Beauty consumer message.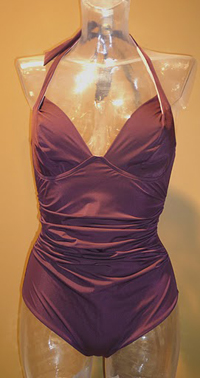 There is no question that higher modulus, shaping and control are seeing a revival, but today's shapewear fabrics are sexier, light weight and soft to the touch. Fine-gauge fabrics such as Liebaert's 50 gauge warp knits and 60 gauge weft knits, Willy Hermann's Superfine weft knits up to 68 gauge, and Handel + Diller's 44 gauge jacquards created ultra-smooth surfaces with nearly invisible stitches. Some of these new fabrics contained 30%, 40%, even 55% LYCRA®.
Inspired by vintage glamour, the newest shapewear fabrics have a subtle lustre, such as Eurojersey's Sensitive® Sheer and Carvico's Gold. These fabrics appeared pearlescent in pales and changeant in deep colours. In a similar vein, Hyosung introduced a new 30/12 bright nylon called Rexy; Global Marketing and Brand Director Ria Stern described a knitted prototype as "like a glistenette, but softer." At Piave Maitex, Leibaert and Penn Textile Solutions, shapewear fabrics were prettied with delicate jacquard patterns worked in bright yarns. NILIT® showed seamless shapewear in retro silhouettes using glossy Britex nylon.
Shapewear is also incorporating more cotton for comfort. Penn Textile Solutions showed warp knits using 65% cotton, as well as plaited nylon/LYCRA®/cotton fabrics. Dr. Martin Hermann also sees more interest in cotton shapewear, and pointed out that through superfine constructions cotton/LYCRA® weft knits can approach the power and modulus of warp knits.
In addition to its Nanostitch constructions, Liebaert focused on Nurel's Novorel yarns to add slimming and firming benefits to shapewear. While several mills including Dogi and Willy Hermann have been working with these yarns for a few seasons, they are finally seeing downstream adoptions by the brands and retailers.
Comfortable Layering and Thermal Regulation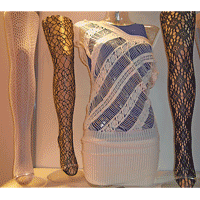 In her trend seminar, Jos Berry also spoke about the fact that consumers are layering their intimates, sleepwear and loungewear wardrobes for comfort. Natural fibres and spun yarns were most sought-after in this category; several knitters offered organic cotton as well as "coloured" cotton that needs no dyeing or bleaching. Feminine pointelles, knitted laces and crochet looks were key here, along with mix-and-match prints. Cifra's new range of intricate seamless garments emphasized cotton comfort.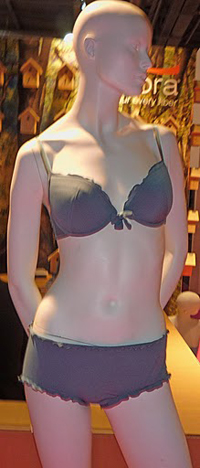 Fibre and fabric manufacturers also focused on new products for "thermal regulation": light weight layers that maintain the body's temperature in either hot or cold environments. Lenzing's MicroModal® AIR at 0.8 dtex imparted a silky hand to airy knits as light as 50 gsm. Lenzing's Viloft® viscose is a specialty cross-section with air chambers for thermal insulation. At Asahi, Cupro™ was promoted in blends with nylon for a smooth, soft, cool touch; or with micro acrylic for warm comfort with moisture control.
Sofileta's exclusive Cooling Fabric uses a new polymer called Luxicool ® that will be developed primarily for activewear. Test results indicate the product offers "active cooling" as well as excellent moisture management.
There was more attention paid to sustainable products and practices in this area as well. Teijin's elk® high-performance cushion material is made from a tangle-spring polyester structure; used for bra cups, it offers better air permeability and lighter weight than polyurethane foam cups. The product is also non-yellowing and can be recycled.
With a commitment to sustainable products and practices, Bebe Cotton works with organic cotton, Cupro™, recycled polyesters and natural dyestuffs. For thermal comfort, the company has developed knitted laces with Viloft® as well as double knit "duo-fold" fabrics of polypropylene and cotton.
A Wardrobe of Beachwear
Consumers are covering up on the beach as well, mixing a wardrobe of swimwear silhouettes with dresses, caftans and separates. Knitted stretch laces, crochets, burn-outs, loop-back jerseys, and double-faced knits delivered surface interest to mix with prints. UV protection is also gaining in importance.
Clean-cut preppy swimwear featured miniature piques and jersey stripes. Swimwear fabrics were also inspired by retro glamour, incorporating bright yarns for lustrous surfaces, as well as higher elastane content for more support. Hyosung introduced a new high chlorine-resist elastane called creora® highclo™, said to be ideal for competitive swimming and triathlons.
Graphic and placement prints, utilizing digital printing techniques, were an important direction, along with rainforest, African and Asian motifs. Carvico/Jersey Lomellina's streetwear-inspired collection was a stand-out, crossing over from active into swim.
Debra Cobb

Debra Cobb is a veteran of the knitted textile industry with experience in the development and marketing of yarns, fabrics, and apparel trends. She currently contributes to a number of trade journals in the UK and the US, and is co-authoring a textbook on forecasting. [email protected]