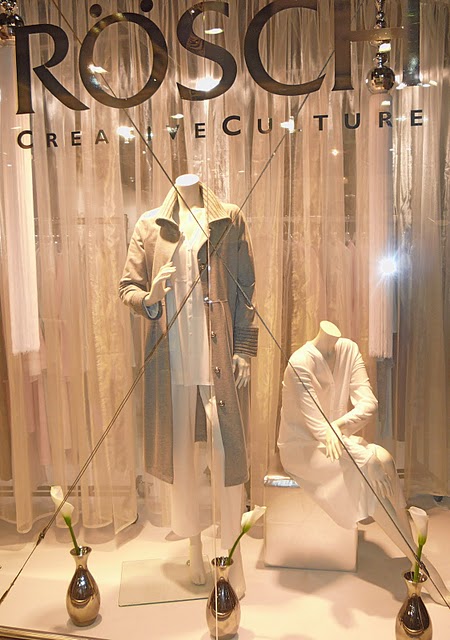 The January 2010's Salon International de la Lingerie and Interfilière impressed buyers and vendors with a return to traditional values-not only in the sense of offering value for money, but with a kinder, gentler spirit that was manifest in the season's trends as well as in various charitable initiatives.
While the venue was more compact, attendance numbers inched up, with Interfilière reporting 11,120 visitors against 11,066 in January 2009. Visitors at the SIL and Interfilière combined were 29,928, a 20% increase according to the Eurovet organization.
"Nowhere else can you meet so many buyers of such high quality," remarked Eurovet's spokeswoman at the opening press conference, where the SIL presented Designer of the Year award to Freya Lingerie, and embroiderer Junior SRL ArteRicami by Adele Zibetti was lauded by Interfilière.
Highlight at the SIL was Saturday evening's Sleepover Party, a catwalk show of loungewear. Emblematic of the trend for cocooning and well-being, the fashions featured natural fibres, particularly Modal, wool, silk, cashmere and ultrafine cottons.
Two key directions emerged: fully fashioned knitwear garments for lounging, along with cozy fleeces and teddy bear fur fabrics. Contrasted with satin, they were made up in RTW-inspired pieces to layer with "treggings" (part track pant, part legging), wraps, bed socks and arm warmers.
A Sense of Quiet Luxury in Refined Knits and Natural Fibres
With the continued movement into ever-finer knitting, the season's emphasis on natural fibres was somewhat surprising. New spinning techniques have resulted in high-quality cotton or cellulosic yarns that can withstand knitting at 50 or 54 gauge for "freecut" edges (at Willy Hermann) or work in mouldable cotton/Modal structures (Piave Maitex) or lend themselves to tricots and meshes (Penn Textile Solutions).
Dr. Martin Hermann, managing director at Willy Hermann, pointed out that "natural fabrics used in a new way are very important for understated luxury." The company has developed a yarn of 80% cotton/ 20% recycled cotton providing an improved product with sustainability.
Other Superfine blends included MicroModal with angora or bamboo, and blends of silk with Modal, wool, cotton or bamboo.
Natural fibre specialist Huber Tricot made the most of cotton and cellulosics with their Smooth Skin fine-gauge knitting and Brightex finish. Jerseys and ribs have a lustrous finish, super recovery and a high resistance to pilling. The company has developed new versions in 100% Merino wool, along with luxurious basics using silk and cashmere.
Seamless warp knitter Cifra is also moving into cotton, wool and viscose, and has developed non-elastic seamless garments to meet the demands of the market with an easier fit for dresses and RTW.
Finding Value in Health, Wellbeing and Sustainability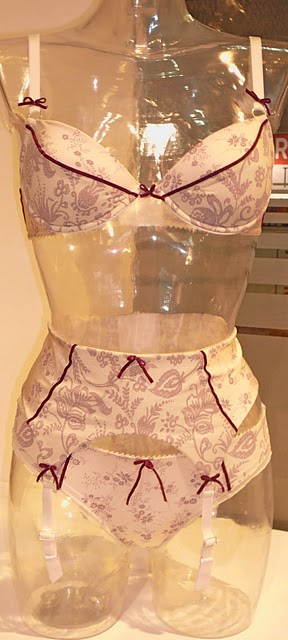 New developments in synthetic knits focused on health and wellbeing. Maglificio Ripa's patented Skin Comfort fabric is hypoallergenic and highly breathable, knit from Dryarn microfiber polypropylene. Ripa has added silky Cupro rayon in 44 gauge knitting to their LIGHT range. Cupro is also being knit at Bebe Cotton, where it is blended with polyamide; Bebe Cotton is knitting with Nilit EcoCare as well.
Smartcel Clima, a lyocell-based phase change material from Smartfiber AG, brings new performance options to lingerie fabrics. Combined with cotton, it regulates temperature for comfortable wearing while retaining a soft, natural touch. Both Willy Hermann and Handel & Diller are working with the fibre.
Handel & Diller knits other innovative fibres such as Biophyll, Advansa's Sorona-based yarn; and they also work in Tencel, MicroModal AIR and organic cotton. Paive Maitex is offering Biophyll as well.
At Dogi, the Winn collection utilized Nurel's microencapsulated Novorel polyamide products containing moisturizing, anti-ageing and firming cosmetics. Liebaert and Willy Hermann Superfine are also knitting with these skin-enhancing yarns, and Dr. Hermann reports that the products have been well-received.
Strangely the fibre companies were completely absent from this fair, with the exception of Teijin, who introduced their Nanofront 700 nanometer polyester yarn. Based on "Sea Island" technology, the surface area of the filaments is many times greater than that of conventional fibres. This enhances water absorption, slip resistance and opacity. At present Teijin is developing fabrics in-house, with the potential utilization of Nanofront fabrics as linings for intimate apparel. The fabrics have a slightly tacky hand but are cool against the skin.
New Trends and Techniques
Knitters have turned to finer gauge machinery to create new structures and designs. Liebaert's new "Nanostitch" fabrics utilize a 50 gauge tricot machine to create charmeuse, satin and double tricot in polyamide. Lace-like six-bar patterns include geometric power meshes, and weft knit spacers are engineered to coordinate with tricot patterns.
Offbeat geometrics and wavy patterns were an important direction in jacquards, laces and prints. Using new 44 gauge jacquard machines Handle & Diller created a refined collection of geometric patterns and stripes.
At Penn Textile Solutions (reorganized from the former Penn Elastic) patterns were worked in opaque/transparent structures with a 60's vibe. Dogi's lace-like geometric jacquards offered "intimate transparency" while the new Dogi Tech line featured high modulus and clean-cut fabrics for shapewear and moulding.
Tiny florals were a key style trend, and Eurojersey combined archival patterns with their new EcoPrint technology in a collection of Sensitive fabrics. The tone-sur-tone prints are reminiscent of ancient Fenici printing and the EcoPrint process uses 20% less energy and 50% less water than traditional methods.
Doing Well by Doing Good
With the recession barely behind us, a new sense of corporate responsibility has emerged within the fashion and textile trades. Eurojersey has been a leader in sustainability with their World Land Trust effort to protect the Argentinian rainforest; the company has pledged to save one metre of forest for every metre of fabric sold. Their new range of hangtags will bring the Sensitive Ecosystem story to the consumer as well as to the direct customer.
Maglificio Ripa is supporting the BAKHITA reforestation project in the Akebu area of Africa, with plans to have 20,000 fruit trees planted by the women of association.
A new charity, Pink Bra Bazaar, has been organized to unite women and the world of lingerie to overcome breast cancer. Funds raised by the industry will support research, prevention, screening and early diagnosis of breast cancer.
The industry has also united behind an organization called Designing Hope, which raises funds to support people affected by HIV, primarily in Southern Africa. Lampshades designed by lingerie designers and embroidered by HIV women in Swaziland were presented at the SIL.
Derbra Cobb
Debra Cobb

is a veteran of the knitted textile industry with experience in the development and marketing of yarns, fabrics, and apparel trends. She currently contributes to a number of trade journals in the UK and the US, and is co-authoring a textbook about colour forecasting. [email protected]