17th February 2015, Paris
Interfilière Paris anniversary edition records increase in visitors
The 30th anniversary edition of Interfilière Paris trade fair that took place last month has welcomed 171 exhibitors, showing a 13% increase in comparison to 2014.
The exhibition has recorded an increased number of visitors from Spain, Poland, Canada and Colombia, whilst also noting a decrease in guests from South Korea, Japan, and Hong Kong.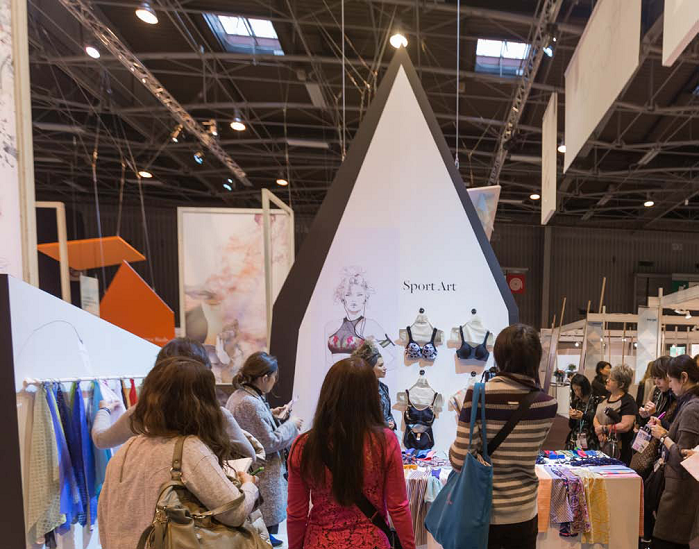 The attendance of the show by leading brands has been acknowledged as a positive trend observed over the last two years. However, the exhibition also welcomed the arrival of new key players, attending Interfilière Paris for the first time, such as Lululemon Athletica, Mansoon, Nike, Uniqlo, and others.
New trends
Following in the footsteps of lace and embroidery, silk has taken over The Exception space of the exhibition dedicated to innovation and technological progress. New silk prototypes were developed under the expert eye of the textile finishing specialist, Daniel Henry.
Sofileta, the French manufacturer specializing in technical fabrics, became the winner of the 9th photography competition on the theme of silk.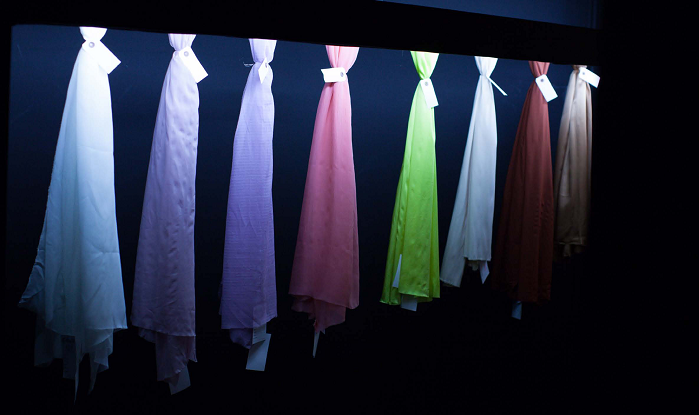 The new format unveiled by the Trend Forum this session was noticed and appreciated by stylists and designers. "It seems like this forum offers us even more information," commented a designer from Miles Fashion (Germany).
Warm and laidback atmosphere
According to organisers, the winter edition of the trade fair saw a great number of high quality visitors, showing an active interest in the latest trends and collections. "They don't miss a thing, they're extremely attentive," said Eric Ke, from Celeb Textile.
Dominique Lecolier from Jean Bracq also commented: "Visitors come and have a look and then return again later."
Xavier Minsac from D2B Billon explained: "The very concept of Interfilière Paris, with its open stands, makes this event a real proximity-based show. The atmosphere is increasingly warm and laidback, you can see and feel it in the show aisles and on the stands."
Interaction and interest
Visitors took their time to examine the latest innovations and new products, as each brand created original collections and products with high added-value, organisers report.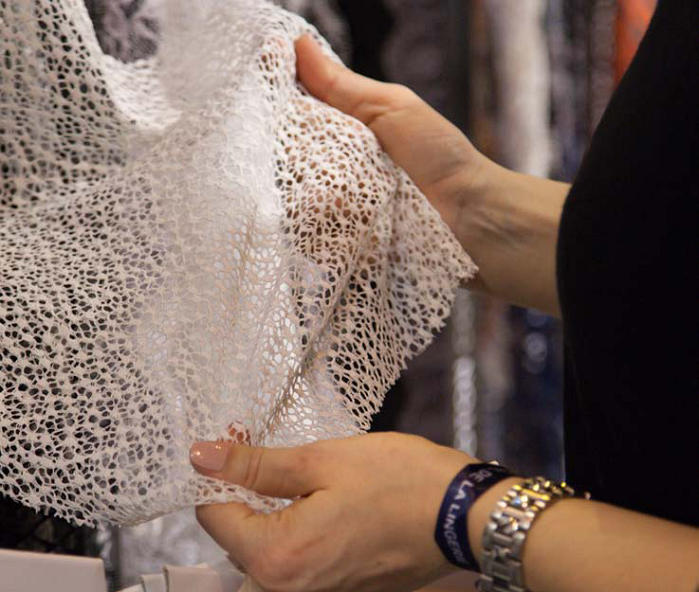 "Clients are very active. They're looking for solutions. Everyone needs to find something that will make their range more attractive, more exceptional, more original," commented Olivier Noyon, Noyon Dentelles.
Joan Bebronne, from Liebaert, also said: "They want to see everything and take the time to study all the proposals that could allow them to differentiate themselves from competitors."
This article is also appears in...