Interfilière Paris and Paris Capitale de la Création have recognised the Italian company Eurojersey, the leader of the textile industry, for the production of patented warp knit Sensitive Fabrics, as the Designer of the Year in the Beachwear category.
Since its creation in 1960, Eurojersey has been innovating, creating and improving its performance and the quality of its fabrics. The company pays particular attention to quality and the sustainable development of its large-scale production thanks to its SensitivEcoSystem project.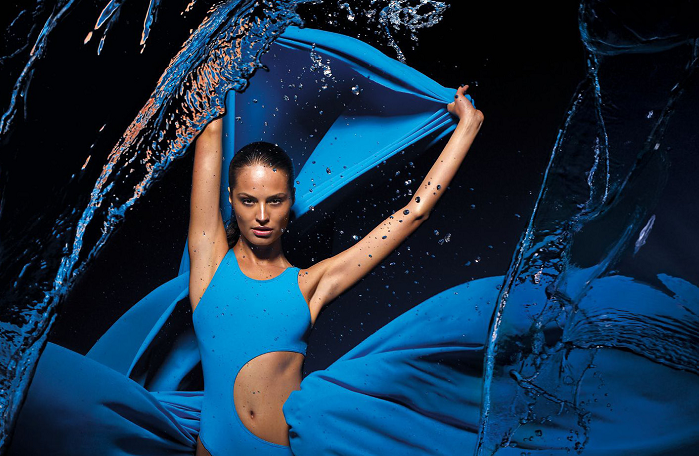 Within the framework of this project, Eurojersey has invested in ethical technologies, optimized production processes and saved resources. These efforts have been rewarded by international recognition from the textile industry.
Sensitive Fabrics
Developed in 1989, Sensitive Fabrics are designed as lightweight, breathable, and versatile, with unique technical features and functionality and meet the most modern solid and printed trends.
They are suitable for ready to wear, lingerie, beachwear and sportswear collections. These fabrics allow body mapping and matching between different materials, using bonded and taping technology, bonding by cutting edge heat sealing technique that is said to offer an extremely comfortable fitting thanks to an absence of stitching.
The latest application techniques, including contouring, laser cuts and flocking, expertly bring about the extraordinary performance of Sensitive Fabrics, according to the manufacturer.
Eco-sustainable development
The company is at the top of the textile industry thanks to an avant-garde factory, which is an example of efficiency and productivity with an annual production capacity of 12 million metres of fabric.
The company is also a printing leader and trendsetter with innovations, such as Ecoprint technology, with its chromatic embossed effects, and 3D Printing, thanks to amazing high definition designs with three-dimensional effect.
The company claims its integrated production cycle allows reduced consumption of natural resources and to reduce the impact the production has on the environment. Through the SensitivEcoSystem programme Eurojersey involves clients and consumers in a project for eco-sustainable development, which follows the entire lifecycle of Sensitive Fabrics products.
This article is also appears in...