Design
Interfilière Paris offers inspiration for fashion markets
Under the direction of Sylvie Maisonnave, the 2018 edition of The Exception space offers a unique voyage into surface effects.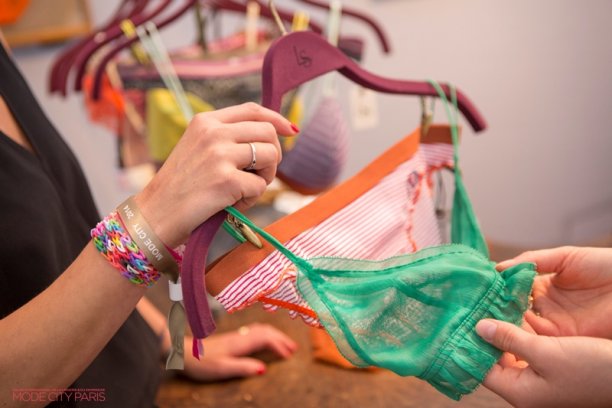 12th December 2017
Knitting Industry
| Paris
Interfilière Paris, the only international event for fabrics and textile accessories for the lingerie, swimwear, and activewear markets, will welcome its visitors from 20-22 January at the Paris Expo – Porte de Versailles.
An incubator for future thinking and a vector for trends, Interfilière Paris offers analysis of consumer desires and predicts shifts in lucrative markets. "It reflects, more than ever, an international marketplace in perpetual motion, driven by innovation and high-performance fibres, fabrics, industries, machines, and design," organisers report.
"Alongside the diverse, innovative, international selection found at the show, Interfilière Paris is clearly a true creative showcase and an inspiration hotspot for all fashion markets and innovation seekers."
The Exception
Under the direction of Sylvie Maisonnave, the 2018 edition of The Exception space offers a unique voyage into surface effects. "This textile form of expression awaits your discovery through touch, far surpassing what is expected," organisers say.
A visual journey that is visionary, sensual, and sensitive, is built around a gigantic sculpture made of unfinished textiles, encompassing contemporary fashion, design, textile, and video creations, as well as research from the show's exhibitors.
"Tattoing, felting, smoothing, cutting, embroidering. These are words that evoke tactile sensations and contradictory perceptions," organisers explain. "Brushing up against, lightly touching, hitting, feeling. The Exception invites the visitor/spectator to immerse themselves in an interactive space and experience a moment full of surprise and pleasure. Handiwork or technologies of the future…raw surfaces or extreme sophistication…artisanal or industrial approaches."
A Multi Sensory Experience
Showcasing Spring/Summer 2019-2020 trends, the General Trend Forum reveals the must-see items from collections of lace, embroidery, fabrics, and textile accessories. A selection of the season's fabric swatches illustrating the themes will also be ultraselective, relevant, and new, as industry professionals have come to expect, according to organisers.
"This session, the General Trend Forum, like an ode to wild nature, both mineral and botanical, shakes up preconceived viewpoints, leaving the path clear for total freedom of creativity and imagination: Nature Moves Us," organisers say.
The world of fashion takes on the theme of nature to awaken our conscience. An inspiring space for brands and buyers, the Forum aims to reinvent itself. The human factor has become a key element: a felicitous advance within a digital revolution that is rather cold and distant. There is exponential demand for what is "real" and "concrete": intrinsic properties, real pieces rather than simple fabric prototypes, guided tours of the Forum led by professionals, collaborations with influencers.
Tomorrow!
Interfilière Paris partners with entrepreneurs and the projects of tomorrow. Within its inspiration space dedicated to innovation, the show keeps an eye on innovative processes and experimental research. With Tomorrow!, Interfilière Paris seeks to highlight three to four projects and share these strategic and forward-looking visions.
Violaine Buet seaweed design offers bespoke manufacture of biodegradable, seaweed-infused textile pieces: seaweed that is woven, coloured, sewn, printed, waffled, tufted, engraved upon, plaited, embroidered, pressed, and resisttreated. Violaine has built her creative research and development studio around macro-algae. She seeks to develop this unique expertise in raw seaweed treatment and finishing, and offers new artistic and industrial applications for this plant.
Founded by Audrey-Laure Bergenthal, Euveka is creating intelligent mannequins connected using personalised software to assist fashion, sports, and medical professionals in prototyping and sales of garments that are individualized without requiring fittings.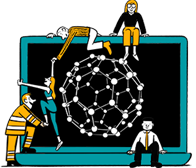 Business intelligence for the fibre, textiles and apparel industries: technologies, innovations, markets, investments, trade policy, sourcing, strategy...
Find out more