Interfilière Paris, the leading international show for intimates, swimwear and performance sourcing and fabrics, will open its doors to industry professionals from 4-6 July in Paris, Porte de Versailles.
The 30th anniversary edition of the trade fair has collaborated with the members of the Concertation de Couleurs to produce the 25nd edition of the Evolution guide, featuring the season's colour and fabric trends.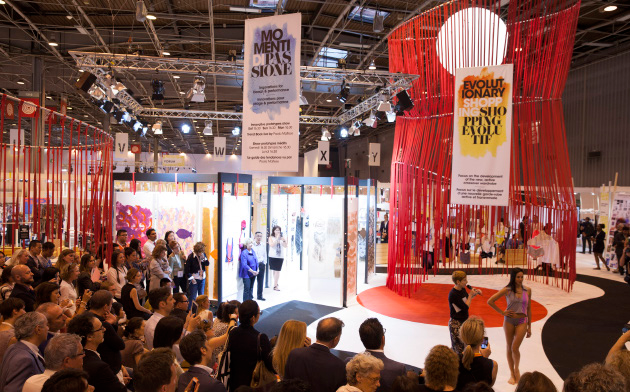 Interfilière is also bringing back Momenti di Passione, launched in July 2014. An area dedicated to beachwear, swimwear, sportswear and activewear provides inspiration and information to designers and collection managers representing different brands.
Sport inspired trends
Sport is gaining ground in the intimates and beachwear sector, where its influence is at once creative and technical, organisers report.
Ever ahead of collections, Interfilière is dedicating its July 2015 edition to this theme and will provide an overview of the sport and activewear fabrics and accessories, as well as the sector's sport trend range. With a combination of celebration and creativity for its 30th year, Interfilière will be driving trends in a colourful and explosive atmosphere, inspired by the Indian Holi festival of colours.
Colours
The colours that will be introduced at Interfilière in July 2015 for the Autumn/Winter 2016-17 season are divided into two palettes.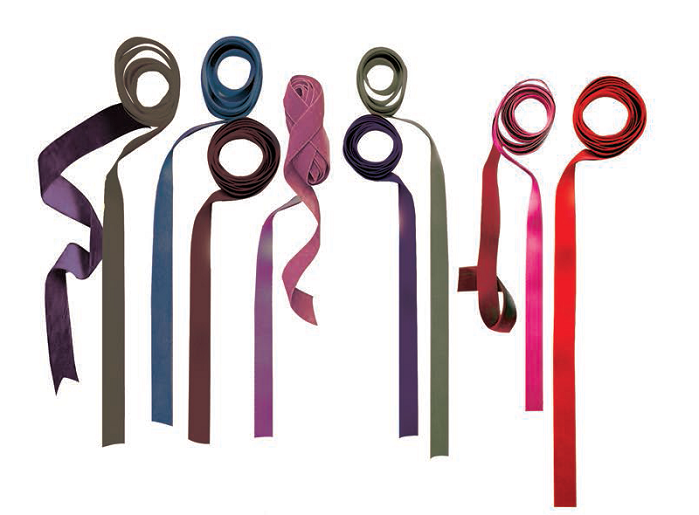 The first one features darker tones, including Nocturnal; Truffle; Turquin; Chocolate; Iris; Orchid; Bilberry; Mushroom; Sweet Chestnut; Erotic; and Laquer.
The second includes lighted shades, like Powder; Delicacy; Chestnut Ice cream; Jam; Fruit paste; Toasted Copper; Biscote; Jade; Blond Gold; Horizon; Fog; Frost; Ceramic; and Pearl. The colour card specially produced for maximum colour accuracy is available from Eurovet.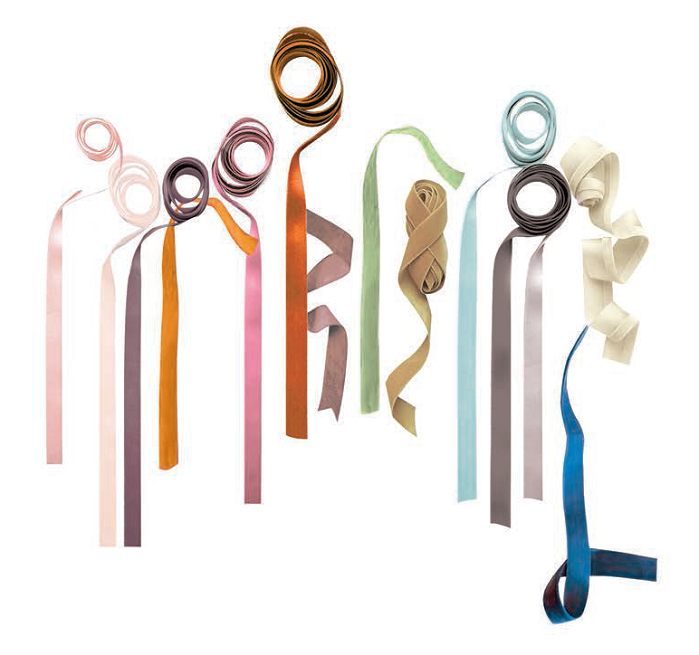 Trends
Enchanted is a spectacular and festive option enlivened with accents of fairy tale, ideal for surface decoration and romantic organic patterns, which was inspired by winter forests with their amazing light nuances.
Charmed theme represents a transition from summer to winter. This theme features essential small scale patterns, adorable colours and a revisit of Central European folk art with delightful inspirations for embroideries and prints.
Liberated offers another way to look at lingerie. Beyond the obvious inspirations for lace and other lingerie classics, this is about lingerie in the context of the modern multifunctional wardrobe anchored in urban cultures, with influences ranging from art to sport.
Empowered shows lingerie as part of the female seductive armour. The theme features functional foundations creating a perfect silhouette, as well as amazingly extravagant and festive patterns, intended to be noticed.
January edition
According to organisers, the winter edition of the trade fair that took place from 24-26 January in Paris saw a great number of high quality visitors, showing an active interest in the latest trends and collections. Visitors took their time to examine the latest innovations and new products, as each brand created original collections and products with high added-value, organisers report.
The exhibition welcomed the arrival of new key players, attending Interfilière Paris for the first time, such as Lululemon Athletica, Mansoon, Nike, Uniqlo, and others.
Following in the footsteps of lace and embroidery, silk has taken over The Exception space of the Winter edition of the fair, dedicated to innovation and technological progress. New silk prototypes were developed under the expert eye of the textile finishing specialist, Daniel Henry.
This article is also appears in...