4th November 2013, Shanghai
Interfilière Shanghai & Shanghai Mode Lingerie
Lingerie and Swimwear were the centre of attention during the two day trade shows and fashion events in Shanghai at Interfilière Shanghai and Shanghai Mode Lingerie.
The ninth edition attracted 7300 visitors from 60 countries, reaching a new milestone. Chinese and international industry specialists gathered to explore the latest collections of 269 Interfilière exhibitors and 41 lingerie and swimwear brands from Europe, Americas and Asia.
International success
The show welcomed visitors from various regions. There was a growth in attendance from South America, from countries like Brazil, Argentina and Mexico. From Eastern Europe, the organiser saw an increase from Poland and two new visiting countries – Bulgaria and Ukraine.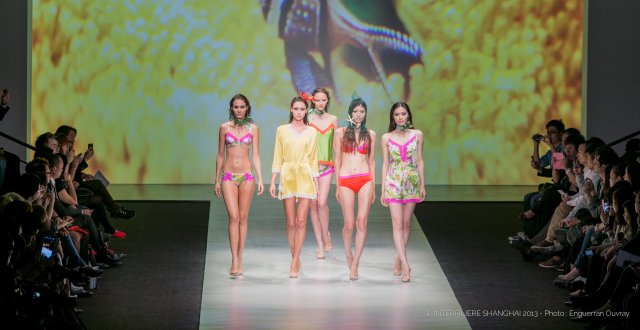 There has also been an increase from the United Kingdom, the Netherlands and Belgium. Additionally, Greece was a returning country to the trade shows.
Over the last couple of years North Africa and Middle East have become more significant with a clear growth in visitors from Turkey and first time visitors from Syria and Tunisia.
Trend Forum
The Trend Forum, designed by Concepts Paris, was the heart of the Interfilière trade show, exhibiting selected fabric and product samples. The trend forum is the exclusive location to find the inspiration for next lingerie and swimwear collections.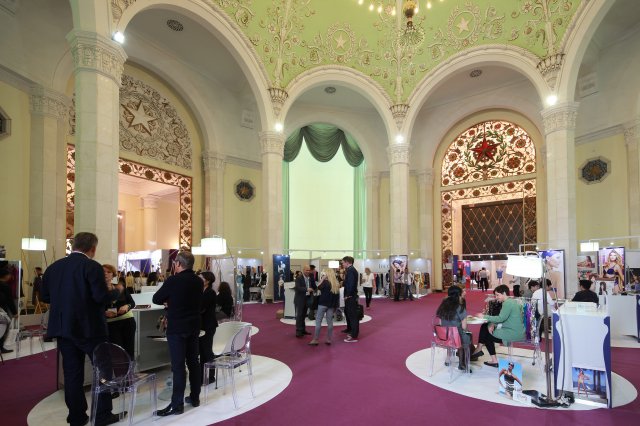 It carried a strong performance of embroidery manufacturers, lighter, finer and a more contemporary offer. The demand for new lighter lace was confirmed. There was also a lot of interest for the new silk types, both woven and knitted.
Shanghai Mode Lingerie
Shanghai Mode Lingerie came to life this edition with a new format and layout and with the goal to bridge Chinese and international Lingerie and Swimwear brands with the matching retailers across Asia.
In total more than 120 B2B meetings took place during the two day event. Both days, Shanghai Mode Lingerie had a fashion show. Each show had a different focus in order to bring the brands multiple ways of promoting their collections and exclusive pieces.
Shanghai Mode Lingerie also collaborated with Shanghai Fashion Week for the fashion shows giving the lingerie and swimwear brands the occasion to be part of the exclusive Fashion event in Shanghai.
Fashion shows
During the opening night Shanghai Mode Lingerie invited 600 VIP mainland and international guests to attend the 'Aquatic Wonders' fashion show, which was choreographed following a storyline of mermaids and coral gardens.
The second fashion show had a different storyline and focused on putting forth six pieces of each Lingerie and Swimwear brand.