After celebrating its milestone 10th anniversary last year, Interfilière Shanghai is back this October with a complete offer of intimates and swimwear, in order to continue bringing business opportunities and market insight to the industry.
The 11th edition of Interfilière Shanghai, organised by Eurovet, will once again play its leading role to bring high quality business inspiration for professionals worldwide from 12-13 October 2015 at the Shanghai Exhibition Center.
Attendance and popularity
Over the past 10 years, Interfilière Shanghai has grown progressively, multiplying the participating exhibitors by five, and showing a continuous jump in 2014 with 275 exhibitors from 16 countries, an increase of 11% compared to the previous year.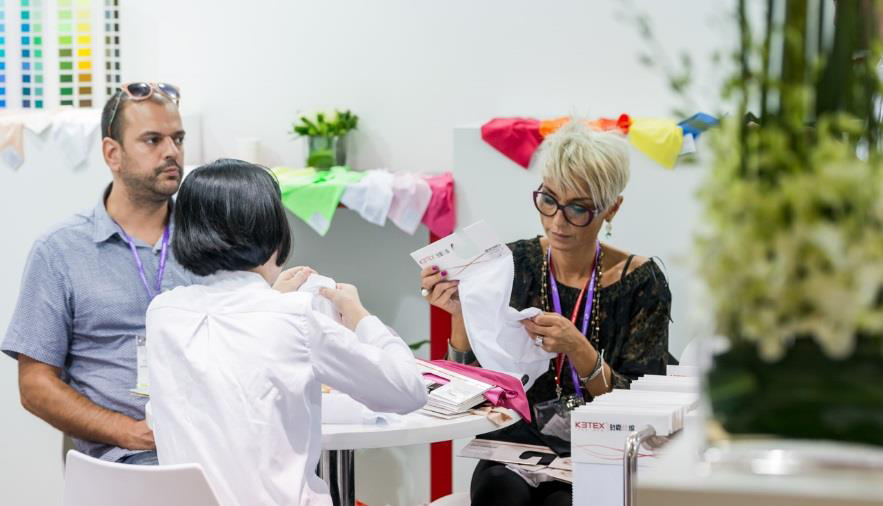 In 2014, the show welcomed 7,300 visitors from 53 countries, whilst 76% of them were from Mainland China. This proves Interfilière Shanghai has become the key destination in the trade show calendar for professionals worldwide, organisers report.
Novelties
This year Interfilière exhibitors will be spread over the seven product-based sectors as usual, but not just in West and East wing, but also in the Central hall. In addition, seven sectors will be renamed in order to be identical to its sister show, Interfilière Paris.
New sector names are: Lace it (Lace), Brod'cust (Embroidery), Neoskin (Fabric), Access'Folies (Accessories), Creative (Textile Design), and OEM/ODM, Hi'Tech (Machinery/ software).
Trend forums and pavilions
Following the successful launch last year, Interfilière Shanghai will create the beach forum once again, 100% dedicated to beachwear and swimwear. General trend forum will solely focus on intimates, loungewear and sportswear.
These two forums will enable visitors to build a comprehensive understanding of the coming Spring/Summer 2017 trends through a sophisticated showcase of the latest cutting-edge products from exhibitors.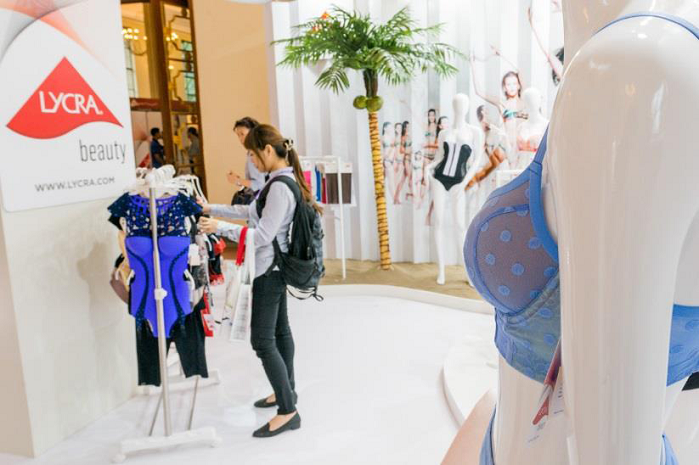 Invista and Hyosung will create its own pavilion to present their latest Lycra and Creora product ranges respectively. German pavilion will also be back this year at the dome hall, to intensively present the German expertise and know-how for visitors.
Performance focus
Wearing gym clothes, yoga pants, running bra tops and other sportswear items in everyday life has become a huge trend. Athleisure style became popular, representing a combination of fashion and comfort. But as well as being stylish and comfortable, this type of clothing should also be functional in a true way, by using the right technical performance fabric and materials.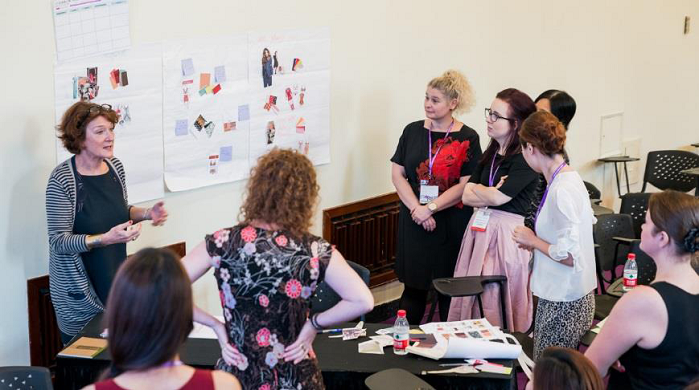 Interfilière, a leader in the intimate apparel industry, will present highest standards and knowledge in terms of innovation and functionality to its visitors.
Reinforced workshop programme
Following the successful first edition last year, Eurovet has refined the workshop programme with three different subjects to further meet the needs of different profiles:
Trend for Sales/Marketing
Trend for Designers
Brand building
In 2014, 27 participants from Australia, China, HK, India, Italy and UK joined the workshop and their feedback was extremely positive highlighting the efficiency of the training programme in terms of its practical approach and group work. Multi-cultural professionals working in a group and sharing ideas have brought an extra dimension to the workshop, and it is expected to be even more dynamic in 2015.
This article is also appears in...