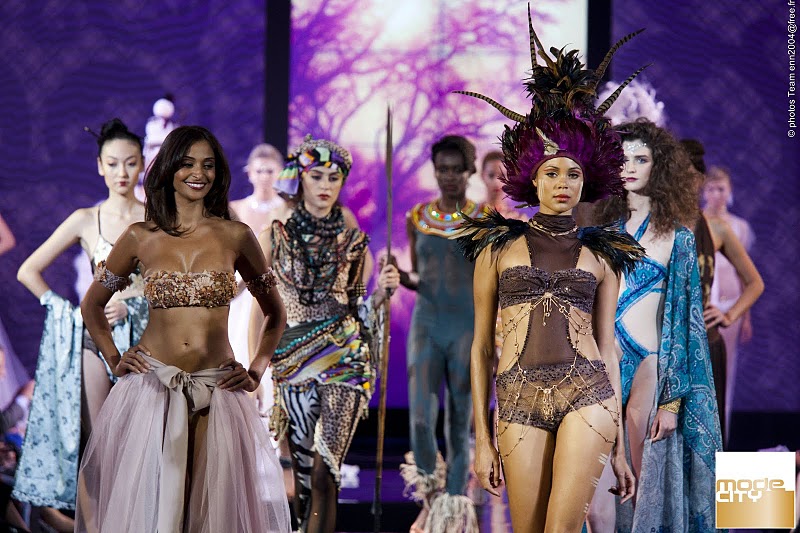 If the mantra of the fashion business is change, then Eurovet, the parent organization of the Interfilière and Mode City shows, have proven themselves worthy. While some thought the show's move from September to the earlier July date in 2011 would deter buyers, the organization happily reported an 8% increase in attendance figures for the fair, held July 9 - 11 at Paris' Porte de Versailles.
Although there was a slight decrease in the number of French retailers, it was countered by an increase in international visitors, particularly from Germany, the UK, Australia, Asia and the Middle East. A total of 27, 017 visitors explored Autumn/Winter 2012-2013 developments from over 300 suppliers, and the latest creations of some 550 intimate apparel and swimwear brands.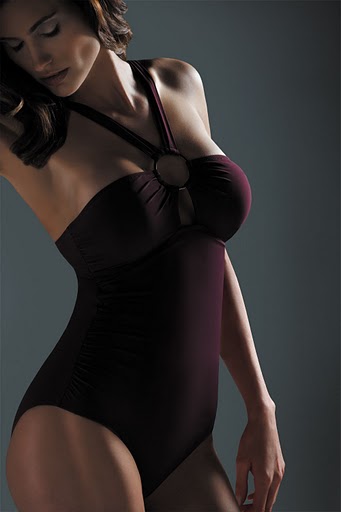 After rebounding in 2010 and early 2011, mills and suppliers have faced escalating prices for raw materials and a recent slowdown in turnover. They rose to the occasion with a renewed focus on purposeful development that targeted the industry's growth areas: shapewear and beachwear. In the fair's daily newsletter, Jos Berry of Concepts commented:
"We've reached a new level of creation, which is neither limited, nor excessive, but perfectly dosed to meet requirements...exhibitors, clients and visitors are all listening to one another."
Interfilière's creativity was celebrated at an Ultra catwalk show featuring specially designed garments using fabrics and accessories from Interfillière's exhibitors. Held at the Pavilion Cambon on the Place Vendôme, the show awarded prizes to Eurojersey Sensitive, Dogi International, Jersey Lomellina and Boselli.
Shapewear drives intimate apparel business
Shapewear continues to drive the intimate apparel business, and Interfilière's knitters raised the bar with research into modulus, comfort and technique. From Invista LYCRA and Asahi Roica, elastanes that offer softer stretch and full recovery allow garments to comfortably fit a larger range of sizes. Jersey Lomellina's Piuma with 200% two-way stretch at only 80 gsm is a perfect example. At Bebe Cotton, fine gauge weft knits combining a new cotton/nylon yarn with "soft power" elastane offered comfortable two-way compression.
Compact, fine gauge, super-sculpting warp knits such as Carvico's Atlanta Plus work in both shapewear and swimwear. Eurojersey's Sensitive FIT is billed as "the ultimate bodywear fabric" with 32% LYCRA, and Dogi's 40-gauge Cooper contains 40% elastane. Liebaert's Magic Control family features luxury shaping fabrics with a minimum of 30% LYCRA that are also bi-elastic, mouldable and clean-cut.
Higher modulus is also being knit in more glamorous sheers, raschel laces and meshes at mills such as Liebaert, Piave Maitex and Dogi. Penn Textile Solutions pretty Power Lace boasts the specifications of a control fabric, and the company also offers transparent control in a very fine, soft powernet that can be clean-cut.
Liebaert's Bodyflow includes airy stretch spacer fabrics, some with 3D jacquard motifs, and Ruey Tay has also developed very pretty, sheer spacer fabrics. Body Foams by Recticel introduced Memocel, a bra cup foam with unique shape memory properties promising increased comfort and freedom of movement.
New fabrics for sport underwear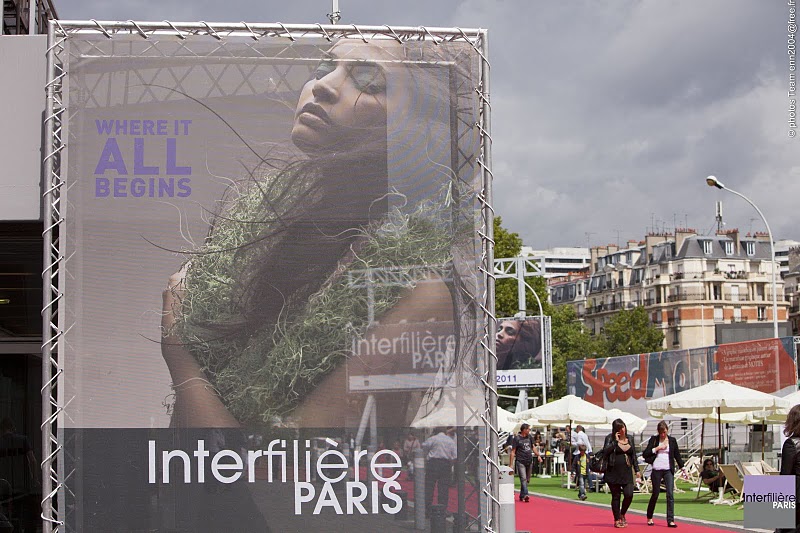 New fabrics developed specifically for sport underwear are supportive yet lighter in weight. These fabrics promote comfort through dimensional and airy structures that encourage airflow, as well as via moisture management or cooling technologies. Piave Maitex' MOVE collection features soft, loopy textures in Thermo°Cool ECO or Biophyl. From Carvico, Spider is a quick-drying elastomeric mesh offered in polyester or nylon. Sofileta is working with Luxicool, an exclusive yarn recognized for keeping the skin cool during activity. Hyosung's new MIPAN aqua X is a nylon fibre featuring cool touch and moisture management.
Tencel C
Thermo-regulation and skin care are attracting more attention as we seek to counter the effects of climate change and increasing energy costs. Lenzing's TENCEL C contains Chitosan, said to promote skin moisture, elasticity and cell renewal when worn in contact with the skin. TENCEL C fabrics are currently available from Arula and Händel + Diller. Arula has also developed a process called Care+ which imparts lanolin to natural fibre fabrics, promising to improve breathability and circulation in the skin. New INNERGY microfibre nylon from NILIT is designed to invigorate and increase well-being by reflecting the body's naturally occurring far infrared rays back into skin tissues.
Micro-acrylics for thermo-regulation have been popularized in innerwear from Japanese retailer Uniqlo, and were offered at the fair by Mitsui and Mitsubishi Rayon. Asahi's Cupro, available in new blends with wool or nylon, is also touted for its thermal properties.
Shapewear in swimwear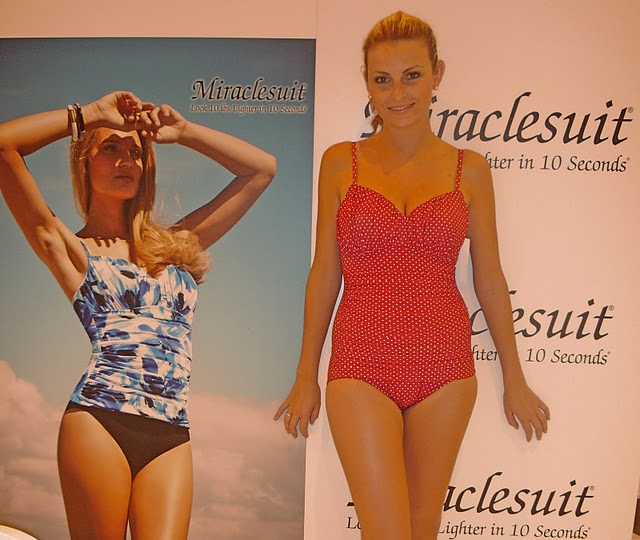 The shapewear phenomenon is now invigorating the swimwear business, with retailers such as Marks & Spencer and Debenham's reporting excellent sales of shaping swimwear. While the category is not new, the development of lighter, more supportive, durable fashion fabrics for sunning and swimming has met with consumer approval. Long-lasting, chlorine-resistant elastanes such as Xtra Life LYCRA and creora highclo have transformed shapewear fabrics into swimwear fabrics that also lift, sculpt and shape.
Appropriately, Invista has expanded their LYCRA Beauty shapewear branding into swimwear this season "The next natural progression for LYCRA Beauty is into swim, with two big differences. The standards are tighter-the fabric has to do more as it is not only shaping but worn on the outside of the body. The long-lasting fit of Xtra Life LYCRA is an added benefit," explained Andrea Matousek, Invista's North American Marketing Manager for Swim.
Jay Feigenbaum, President of Miraclesuit, welcomes the growth in the category. "Being the inventor of shaping swimwear, we have a twenty year head start and have learned how to successfully design and manufacture swimwear that brings together the function of shaping with fashion. That's when we hit a home run."
The fashion aspect of fabrics for both beachwear and intimate apparel is not to be forgotten, and influences ranged from primitive and organic patterns and textures to glamorous satins, metallics and foil prints, intricate laces and embroideries, and modern graphics and geometric motifs. Digital printing has enabled a new generation of designs, with overscaled, engineered and three-dimensional prints inspired by the movie Avatar. There was also an emphasis on texture, with laser-cutting, embossing, dimensional jacquards, and pleated or crumpled textures.
Colors for Autumn/Winter 2012-13 look more exotic, with an emphasis on the fire colours-reds, purples, ochres and golds-as well as burnished metallics. The increasingly international tastes of lingerie buyers and customers will continue to drive new direction in fashion, with colors and motifs to complement a wider variety of skin tones; and our wardrobes will become more nomadic, upcycling familiar and leftover pieces to mix with the new and exotic.
Debra Cobb

Debra Cobb is a veteran of the knitted textile industry with experience in the development and marketing of yarns, fabrics, and apparel trends. She currently contributes to a number of trade journals in the UK and the US, and is co-authoring a textbook on forecasting. [email protected]