Debra Cobb reports from Paris
Outside was snow, on snow, on snow; inside Hall 1 of Paris' Porte de Versailles some 26,373 designers, buyers, retailers, and decision makers gathered at the January 2013 Interfilière and Salon International de la Lingerie in search of new concepts in fabrics, technologies, and brand development. Indeed, the show's ambience seemed particularly suited to the weather, with cozy igloos and fur throws, hostess' costumes of winter white fleece capes and boots, and trend forums featuring shimmering, sparkling, iridescent innovations.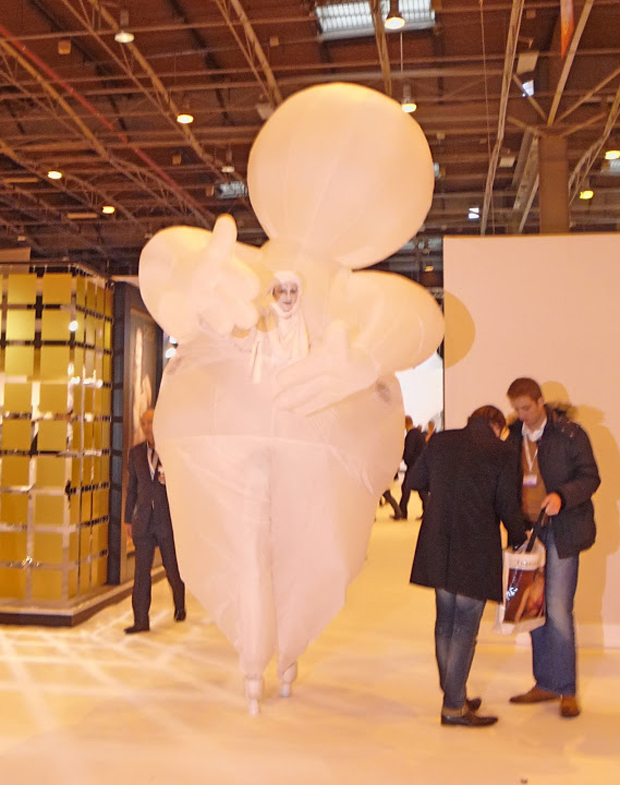 While the weather lowered attendance by 13% at Interfilière and 12% at the Salon, many of Interfilière's 160 exhibitors reported that they were pleased by quality meetings with overseas customers, although business in general has been challenging. While there is a sense that the European market may remain difficult, with brands and retailers playing it safe, some exhibitors reported new business from Asian buyers looking for European quality and technology.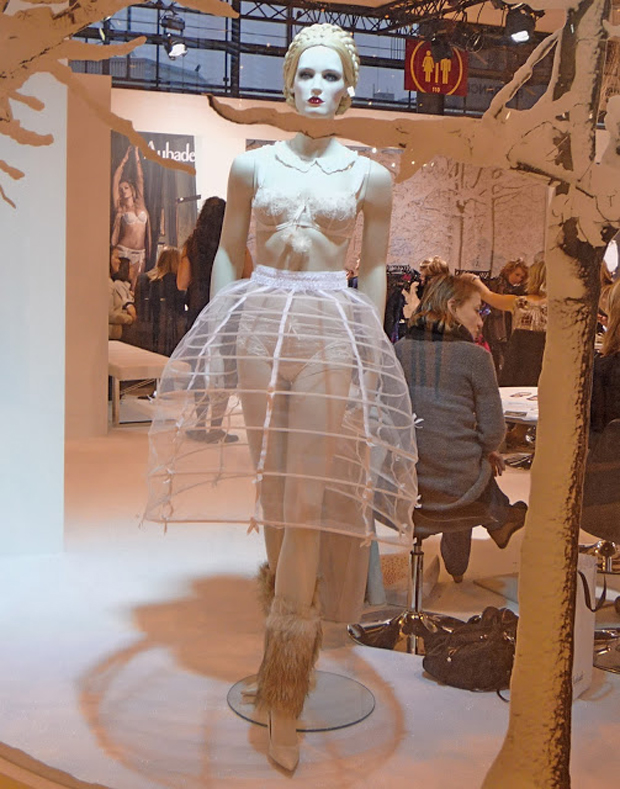 The shapewear trend that has inspired fabrics for the past few seasons is now incorporating more luxurious aesthetics, while maintaining important technical aspects such as high modulus in ever-lighter and finer-gauge constructions. An array of beautiful laces brought a new-found glamour to shapewear, along with silky satins, glossy yarns, and shimmering effects.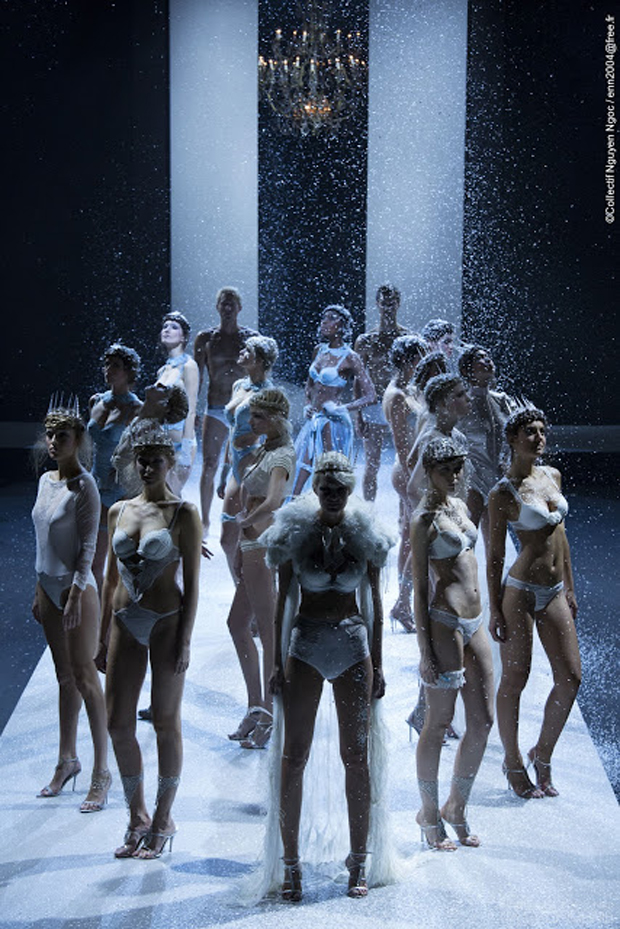 Delicate laces engineered with LYCRA® have now been developed with two-way stretch, and are being certified with the LYCRA® Beauty brand, according to Arnaud Ruffin, Invista's segment leader for lingerie and shapewear. Some twenty laces were selected for a dedicated lace showcase sponsored by LYCRA® called "The Exception."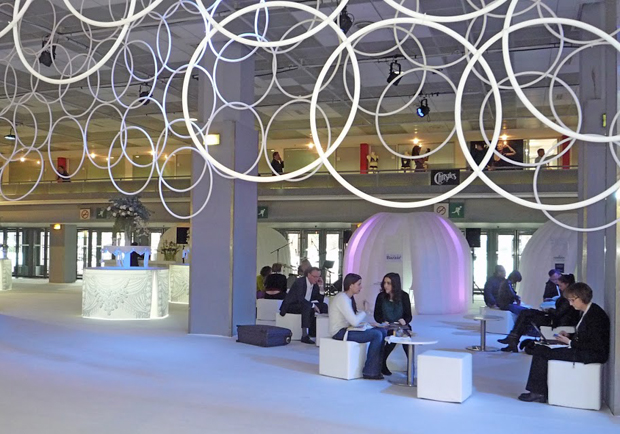 One of the leading lace manufacturers, Iluna Group, was awarded "Designer of the Year" by Interfilière Paris. Iluna's new range of LYCRA® Beauty fabrics is created with a 20-denier yarn; some featuring a new Moonlight fibre, used in the ground to create a refined sparkle.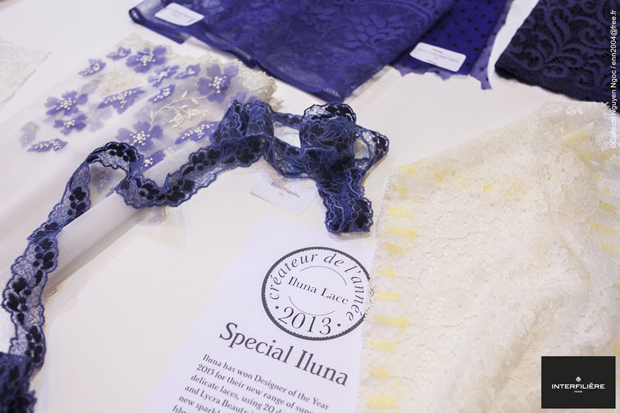 Lingerie laces with elongation and control capabilities were also put forward at Desseilles, Noyon, and Chanty, where stretch laces have received such a strong response that the company is investing in new machines in order to increase its capacity. The use of lace motifs in warp-knitted seamless garments, such as those at Cifra, also holds potential for shapewear.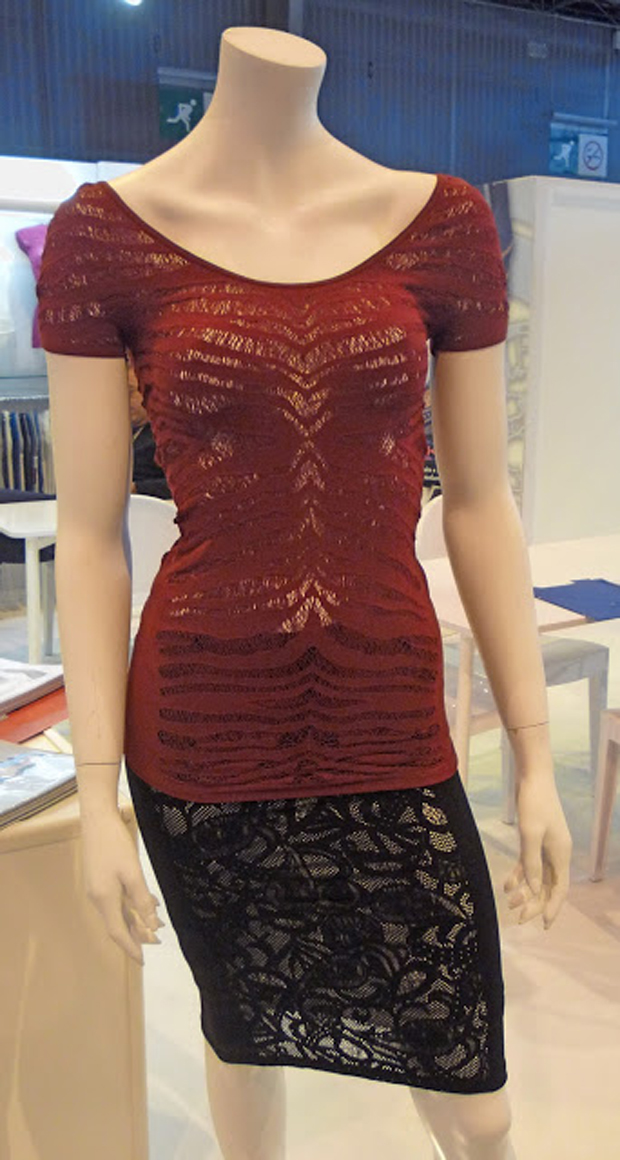 The new fabric proposals for Spring/Summer 2014 combine everyday luxury with younger aesthetics. Colour is playful, ranging from modern pastels to unusual contrasts of deeps worked in two-tone laces, geometric jacquards, and cross-cultural designs. Patterns are highly stylized, such as Liebaert's optical prints and flocked patterns, and bursts of colour inspired by the northern lights at Bebe Cotton and Eusebio.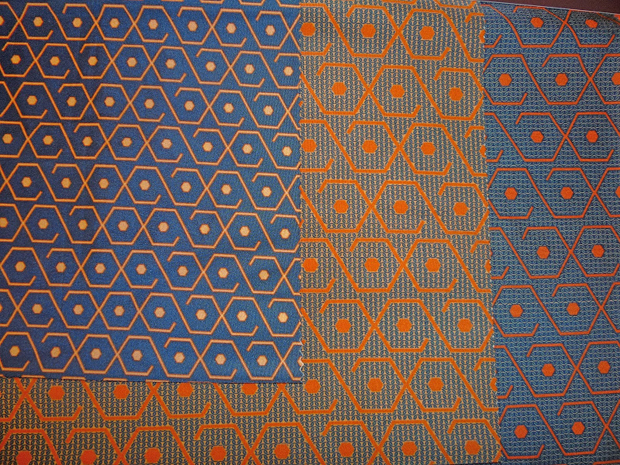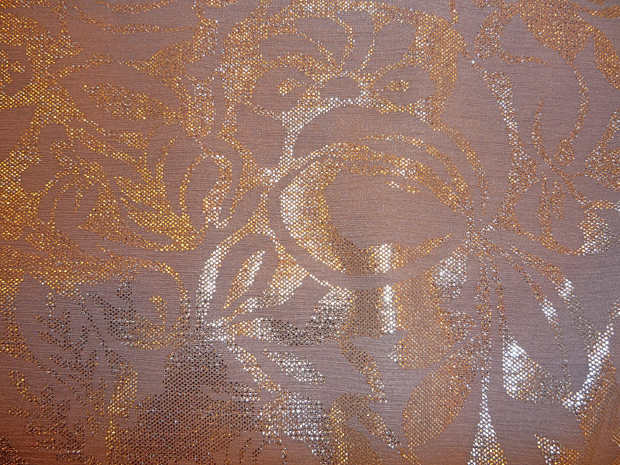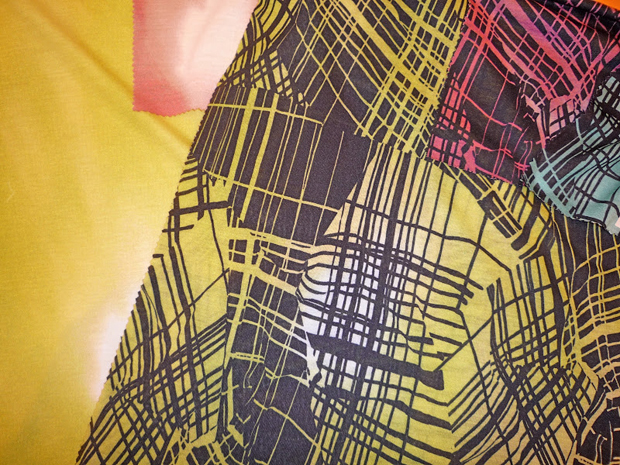 Updated florals include photo-realistic versions at Boselli, sheer devoré roses at Piave Maitex, hand-painted looks on grey heather at Tessitura Rossi, and lush, large-scale digital versions at Miroglio. Rhythmic geometrics are everywhere, printed or worked in jacquards.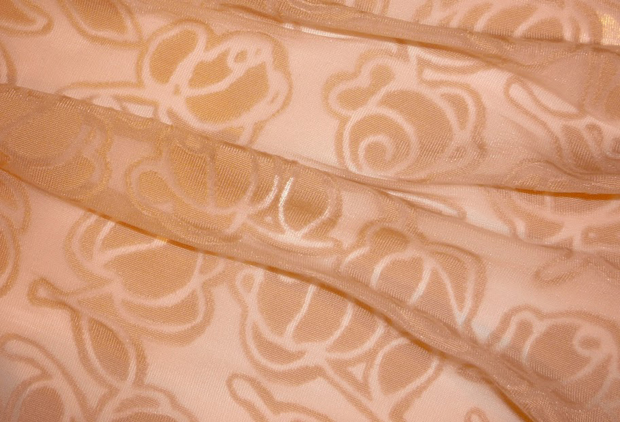 Fabrics with shimmer and shine are back in the spotlight. Willy Hermann has revived a shiny, changeant satin, and reports that filament viscose jerseys "with finishes for extra shine" are selling well. At SITIP, a sleek bright nylon microfibre jersey called Luna Power contains 24% elastan. Liebaert has added a satin stripe and shimmery velvet to its line of shapewear fabrics, and Piave Maitex offers a freecut Satin Effect jersey.
Wonderland jacquards from Piave Maitex and Sleeknit jacquards from Penn TS feature dimensional, bright motifs on matte grounds, while Handel + Diller cross-dyes their cotton/polyamide jacquards to create tonal effects.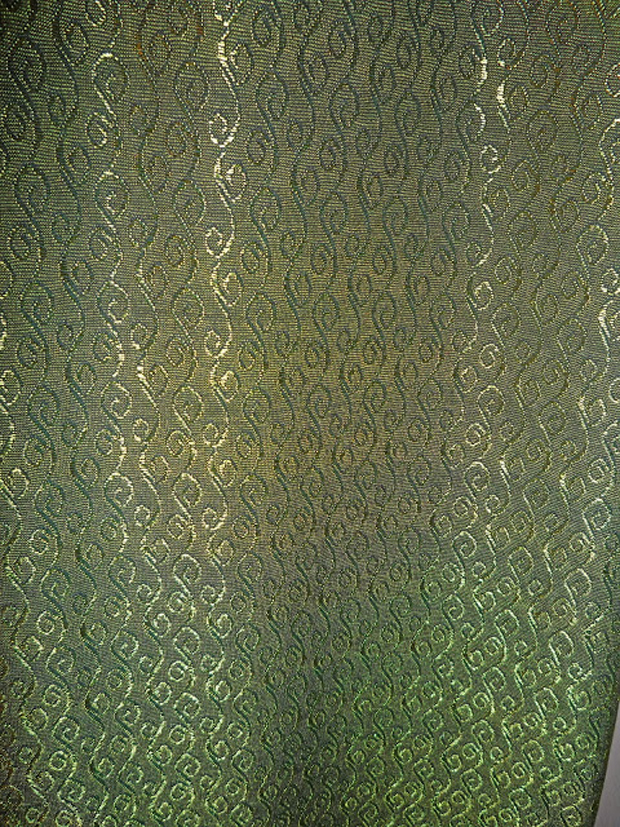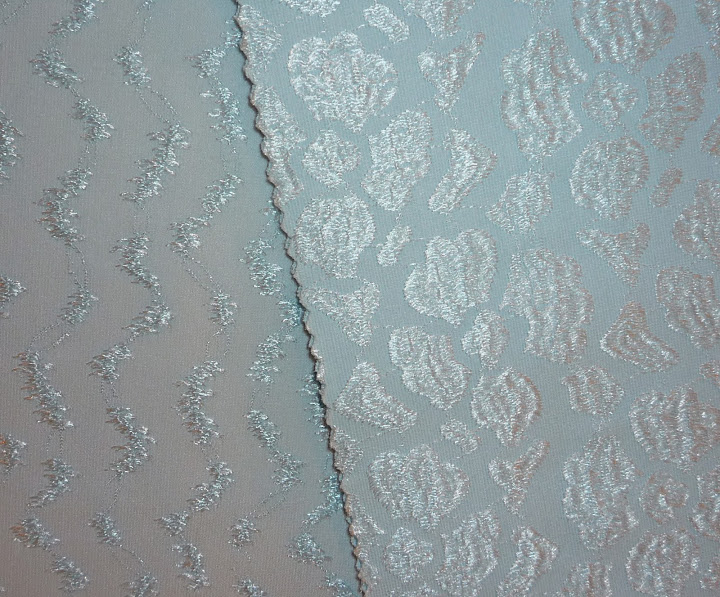 Piave Maitex' new Perla prints utilise a lustrous pigment to add shimmer to a range of geometric and floral patterns. Softer, finer Lurex yarns create subtle effects in more casual knits, such as Piave Maitex' MicroModal® heather jersey, Tessitura Rossi's crochet looks and sparkling heather terry, and Willy Hermann's fine-gauge lingerie jerseys. At Bebe Cotton, metallic prints on fluid polyester jerseys range from floral to futuristic, while a shimmering jersey in a blend of Cupro/polyamide/elastan mimics liquid gold. At Liebaert, white pigment is randomly scattered over gold stretch satin.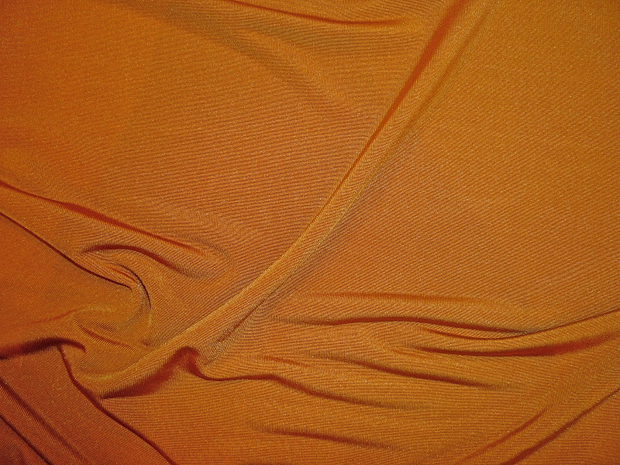 The mills continue to innovate and invest. At SITIP, a 4.5 million euro investment in new dyeing and finishing equipment is planned for 2013, improving the company's efficiency, quality, and environmental footprint as it expands its range of shapewear and lingerie fabrics.
Willy Hermann has added machinery for 50-gg warp knits with very high LYCRA® content, and 60-gg circular knit jacquards, to their Superfine® range. The jacquards will offer an incomparable precision of design, and work back to 60-gg base fabrics.
Beyond Liebaert's equally fine-gauge Nanostitch line, the company offers new tulle structures and cotton mesh with a higher modulus. Liebaert is also investing in its own rotary printing machine, which will provide more flexibility in producing its finely-drawn range of prints.
Sofileta is another mill that is diving deeper into fine-gauge fabrics for intimate apparel. "It's a market that has quite a demand for technical knowledge, and a good part of the market can use decently-priced qualities," explained Eric Firmann, the company's export manager.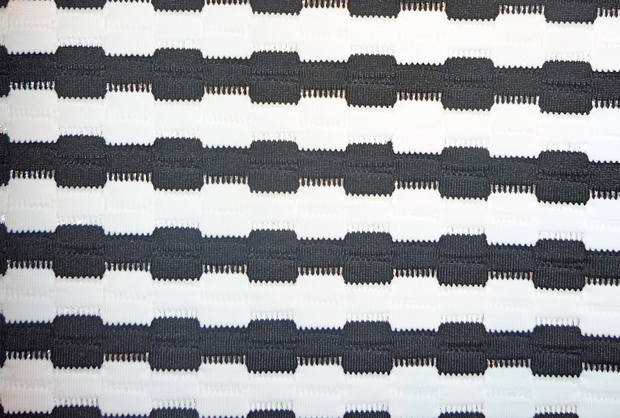 Penn TS has combined the season's trends with a high level of technicity. Introduced last season, freecut Dreamshape Curve fabrics continue to evolve with curved, reinforced elastic zones, ergonomically designed for knickers, bra wings, and various shapewear garments. A new Power Lace fabric incorporates the look of lace with true two-way stretch and a very soft handle. At 210 gsm, new Satin Stretch features 48% elastan and excellent modulus. "Everyone is looking for something light and powerful," commented Penn CEO Thomas Siemensmeyer.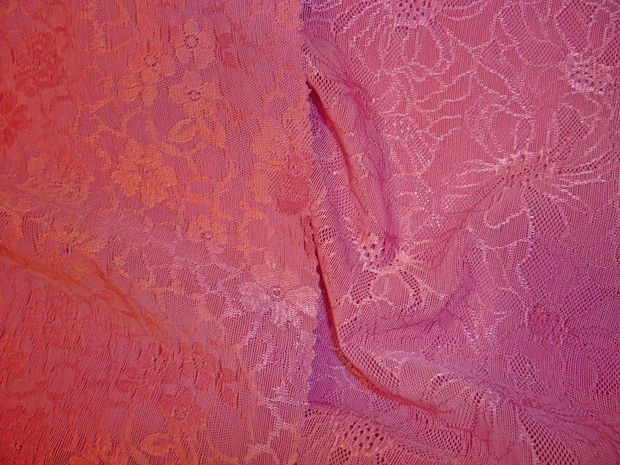 Light and powerful also describes the range of shapewear fabrics at Piave Maitex, including a freecut, fine-gauge double jersey at 110 gsm with 25% elastan, and a new lightweight jersey for summer using Nilit's cooling BREEZE nylon fibre. Moldable lace looks in polyamide/cotton/elastane offer comfort and a subtle shimmer, and gossamer Tulle Aloe is a cosmètotextile incorporating microencapsulated Nurel nylon.
One of the strengths of the combined Interfilière/SIL show is its ability to investigate consumer interest in alternative markets. Following July's informative seminar on cosmètotextiles, the January show featured a panel discussion on further developments, including Emana®, Rhodia's polyamide yarn containing bio-active minerals or crystals, said to reflect the body's own infrared rays to promote circulation, thermal regulation, and various skin benefits.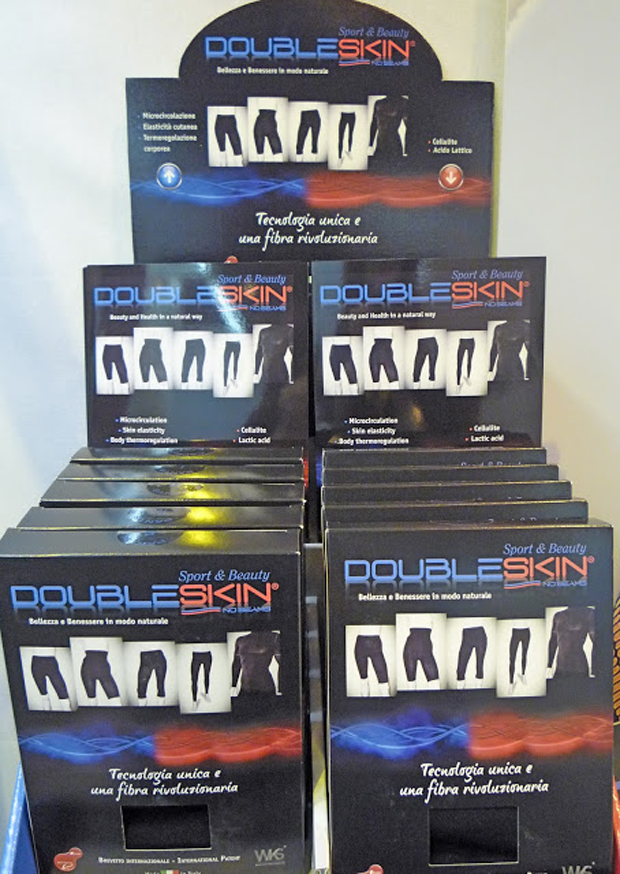 Currently offered in fabrics from a number of Interfiliere's exhibitors, including Liebaert, Piave Maitex, SITIP, Sofileta, and Encajes lace, Emana® is also featured in Cifra's seamless warp knit Doubleskin line. At Skin'Up, Emana® is used in conjunction with seaweed-based microcapsules in the So'Slim line of shapers; the combination of technologies is said to promote a double slimming action that is long-lasting, due to the permanent qualities of Emana® yarn.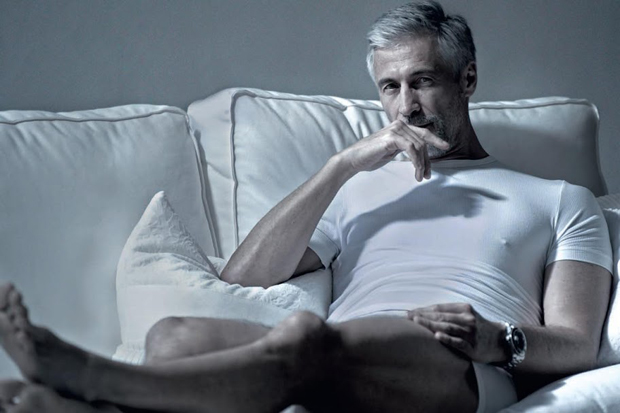 Men's underwear has always been a small part of the Salon International de la Lingerie, but was brought to the fore this session with a Men's Seminar. Kantar World Panel presented some key market figures from research in Western Europe, identifying the value of the men's underwear market as €724 million in France and €612 million in the UK. Invista introduced its new platform for men's cotton/LYCRA® underwear, LYCRA® FREEF!T®, which establishes standards for fabric performance, comfort and fit.
Debra Cobb