28th January 2010, Faisalabad
Interloop chooses Fongs for yarn dyeing facility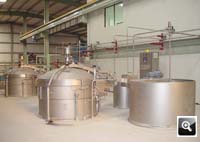 South Asia's largest quality socks manufacturer Interloop Ltd has set up a new Fong's-equipped yarn dyeing facility in order to ensure the quality of its final products.
Interloop started in 1992 with just ten knitting machines in Pakistan's industrial hub Faisalabad, known as 'the Manchester of Pakistan', and now has around 2300 hosiery knitting machines and a workforce of more than 7000. The company is completely vertically integrated and offers a wide range of quality socks and dyed yarn worldwide and is ISO14001:2004, Oeko-Tex 100 and OHSAS18001:2007 accredited. Interloop has been awarded with the Federation of Pakistan Chamber of Commerce and Industry's Best Export Performance Trophy seven times since 2003.
Interloop's cooperation with Fong's started in 2006 and since then seven units of Fong's package dyeing machines and some drying systems have been installed at the company's yarn dyeing plant, which help increase its annual production to approximately 1500 tons of dyed yarn and 27,000,000 dozen pairs of socks.
"The reason we opted for Fong's package dyeing machines is the combination of the high performance, environmental features, reliability and the excellent quality of Fong's products." says Mr. Ijaz Hussain, Deputy General Manager of Processing at Interloop.
"To supply the quality and high-value-added yarn remains a prime target of Interloop. Fong's ALLWIN package dyeing machine is able to produce the best quality yarn at a very competitive cost in terms of its energy saving and consumption of water and dye chemicals. Due to the very low liquor ratio of ALLWIN machines, our effluent load of water pollution is also quite low," Mr Hussain adds.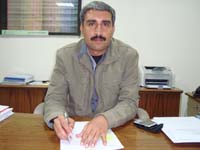 Fong's says its ALLWIN Machine offers an unprecedented liquor ratio as low as 1:4. Equipped with AIR+, Advanced Intelligent Rinsing System, the processing time for cotton yarn can be as short as 276 minutes, the company says. Fong's also claims that the total water and electricity consumption for dyeing medium to dark shade yarns are reduced to 34l/kg and 0.43kWh/kg respectively and the ILC, Intelligent Levelling Control System monitors the water flow through the package from outside-in to inside-out and vice versa, which improves the levelling of colour throughout the whole package thereby reducing yarn loss and increasing reproducibility from batch to batch. Fong's says that these outstanding performance features reduce total production costs by 30%, making it a premium choice for yarn dyeing facilities.
With its strong foothold and presence in domestic yarn dyeing market, Interloop works closely with Sapphire, Nishat, MTM, AZ Apparel, KCI, Five Star International, Hunbal Tex, Al-Rehmat Textile, Esha Fabrics, Elegant Malana, Regal Textile and Quetta Textile in Pakistan. It also has renowned overseas partners such as Nike, Reebok, Pumallo (Spain), Mantanfil (Italy), Glider (Taiwan), Milords (UAE), Filartex (Italy), Richard Roberts (Sri Lanka), Geofima (Czech Republic) and Bolitex (Portugal).
This article is also appears in...