The spinning and related industry is developing rapidly and this implies a huge potential market and business opportunities, according to organisers of ShanghaiTex, a leading textile machinery exhibition that takes place from 15-18 June 2015.
The spinning enterprises strengthen their cooperation with foreign countries in recent years. The production quality and technology have been remarkably improved, so overseas buyers are getting more and more interested in China's spinning products.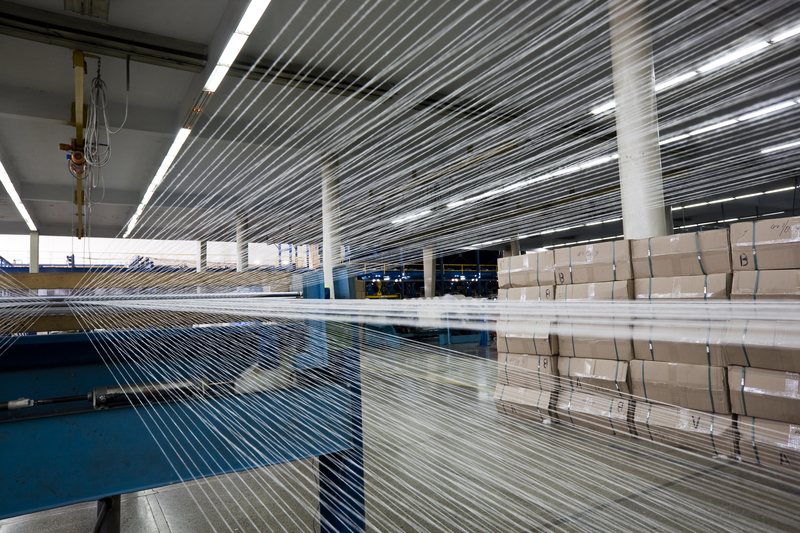 International pavilions from Italy and Korea greatly support the upcoming exhibition, where they will showcase the latest sustainable technology for the market.
Italy pavilion
Italian pavilion will feature a broad range of expertise and services from the leading textile machinery manufacturers.
Leading Italian producer of electronic yarn feeders for knitting machinery, LGL, for example, produces a complete and innovative range of electronic yarn feeders for knitting machines, from circular seamless to socks, as well as for large diameter circular and flat knitting machines.
Fadis is the leading manufacturer of textile machines, such as rewinders, soft winders, assembly winders, hank to cone winders, reeling machines, spooling machines and intermingling machines, which are meant to process all types of yarns such as cotton, wool, silk, artificial fibres, synthetic fibres, mixed fibres, intermingled yarns, fancy yarns.
In the area of technical textiles, Bianco that has been providing advanced technology and services to the textile and technical textile industry, and more recently to the fast growing nonwoven sector, will showcase its latest technology.
Loris, the specialized European producer in engineering and manufacturing of innovative and cost-effective complete yarn dyeing/drying plants, will also display its innovations.
Korea pavilion
DGI, a technologically integrated digital inkjet printing solution provider, was founded in 1985. It develops drafting machines, pen plotters, cutting plotters, commercial inkjet printers, and digital textile printers.
Samsung Knitting Needle provides all kinds of knitting needle and spare parts. The fundamental objective of Samsung Knitting Needle is based on the basics and technology, which the company has been persistent to build up since 1948.
Established in 1996, Sang Dong has been providing accumulated knowhow for its customers as a professional automation textile machinery company.
Fourone System is a leading e-business company in colour industry, which provides software, hardware and services to develop specialized colour management solutions and production management total solutions.
A company specialized in thermal energy maintenance, SNS Energy provides eco-friendly heat energy that harvests from hot waste water in dying process.
ShanghaiTex 2015
ShanghaiTex is the most established and professional textile machinery exhibition of its kind in China since 1984. With continued dedication to the growth of textile industry, ShanghaiTex focuses on exploring eco-friendly and automated textile technologies and innovation to promote a more sustainable and greener economic development.
The exhibition showcases the world's most advanced textile technology applications and latest development on high-growth segments. ShanghaiTex 2015 is set to lead the textile industry in achieving energy saving and emission reduction in the new era of sustainability.
This article is also appears in...