3rd August 2018, Shanghai
Intertextile explores tomorrow's fashion
With over 70,000 trade buyers attending this year's Intertextile Shanghai Apparel Fabrics – Autumn Edition, the Intertextile's Directions Trend Forum is a well-established research and marketing tool for international designers and garment professionals. "Wild textures and bold colours represent a journey as society asks itself the important question – what will tomorrow look like?" organisers say.
In a time where clouds of technology dictate real social movements, A/W19 trends are set to explore the unknown world, according to organisers. The uncertainty of the future is reflected in a dreamlike imagination of a new world, whilst holding onto the strengths of heritage. Linking past memories with future potentials, trends encourage reflections on the individual as innovation and technology merge to a point where personalities and online personas become two different beings.
Trend forum
Developed by handpicked global trend experts from Milan, New York, Paris and Tokyo, three trends that tell the story of a transformative world will be presented: Fairy Tech, Classic Plus and Crossworld.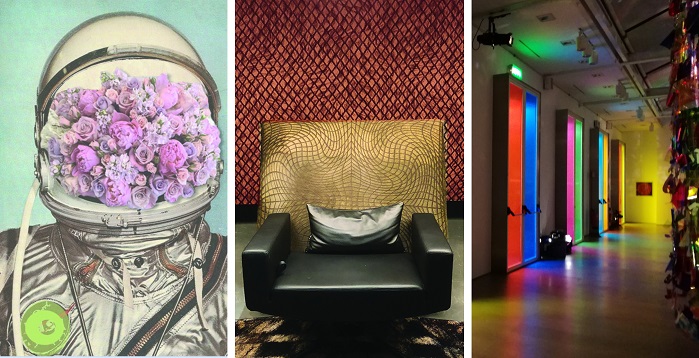 Injecting colour into concrete, the A/W19 Fairy Tech trend balances soft and hard. Cool tinted neutrals harmonise with clean pastels. It adds a playful sense to the season, matching delicate silky aspects and superlight blends to more technical sport qualities.
Looking to nature, and the rapidly increasing movement of sustainability, is the Classic Plus trend which takes warm natural fabrics with an elegant, powerful luxury. Precious textured fabrics – warm cashmere, brushed mohair, alpaca blends – are impeccably enhanced with glazed, lacquered materials and protective, resistant technologies. As the name of the trend suggests, Classic Plus is a sense of security and familiarity in a turbulent present, enhanced to its best potential.
The Crossworld trend sets out to discover a raw, unknown world. Natural influences are grasped and revised in an unexpected mix of colours. Fabric technology defends the individual with reflective surfaces, chameleon effects, spectacular holographics and a myriad of protective coatings. Rich and dark, at this trend forum visitors are encouraged to allow their dreams to run wild.
Domestic trend forums
As well as the international trend showcase, the Fabrics China Trend Forums will present more insight into the latest fabric trends in China. To discover the A/W19 season of ladieswear and menswear fashions, buyers can visit the Fabrics China Trend Forums in hall 1 (Techno and Functions), hall 6.2 (Accessories), hall 7.1 (Sustainable Fashions) and hall 8.1 (Fashion Focus).
This article is also appears in...