The latest edition of Intertextile Shanghai Apparel Fabrics concluded last month with new exhibitor and buyer records set, orders continuing to be placed in spite of economic uncertainty, and general optimism about the global textile industry being the prevailing sentiment.
"This edition has further reinforced the fair's status as the foremost platform in Asia for the global apparel fabrics and accessories industry," said Ms Wendy Wen, Messe Frankfurt's Senior General Manager.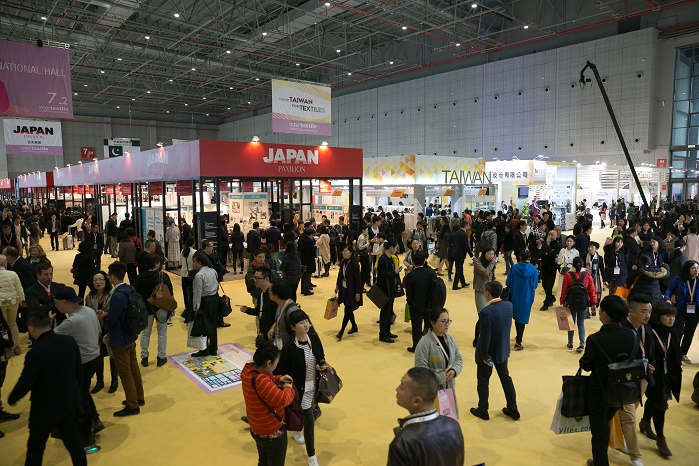 "Speaking with exhibitors this week, there was definitely a realisation that the market is changing, but also a recognition that buyers are still placing orders and looking to do business at the fair. For many exhibitors, customers that they found at previous editions are now placing regular orders at subsequent fairs, validating their decision to exhibit at Intertextile. And all the while, the Chinese mid and high markets continue to be robust, with much potential still to be realised."
Exhibitor and visitor numbers
Continuing the trend of the last few years, the exhibitor and visitor numbers rose once again in 2016. The exhibitor figure reached 3,155 from 27 countries and regions, while the final visitor count totalled 71,163 from more than 100 countries and regions.
This included buyers from the concurrent Yarn Expo, CHIC and PH Value fairs who also entered the Intertextile Shanghai halls (2015: 62,649, 88 countries and regions). Intertextile Shanghai itself took place across 156,000 gross sqm.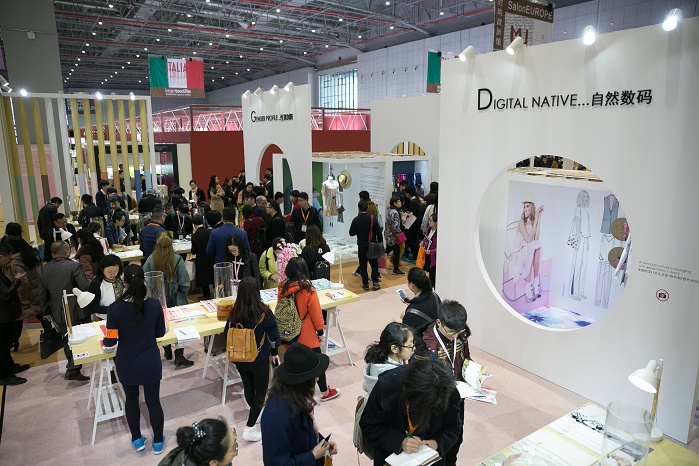 Participating companies across the product spectrum reported Intertextile Shanghai was the best method for them to access the China and Asian markets, according to organisers. "This is the best fair in Asia to promote our products as it attracts the right type of buyers from the right countries," commented Mr Jang Youn Seok, Overseas Sales Manager at Korea's Hyundai Chemical said.
Strong demand from China
Much talk leading into the fair centred on the fluctuating Chinese economy and how this might affect buyer numbers and demand. And while exhibitors noted the market situation was changing and that strategies needed to be adjusted in some cases, many reported little or no negative effect on demand at present, as well as optimism about what the future holds.
Digital printing company Digitex USA, was one such exhibitor. "The Chinese market isn't slowing too much, and it's in a better shape than other countries. Chinese buyers are curious about the overseas trends still, and Intertextile is the best platform in Asia to find new buyers," said Mr A. El Rhman El Mor from the company's China headquarters, Shaoxing Digital Printing & Dyeing.
Product zones
To ensure the fair still provides opportunities for exhibitors, the organisers have been focusing their efforts on key areas of demand in the local and Asian markets, which are currently denim, functional fabrics and sustainability.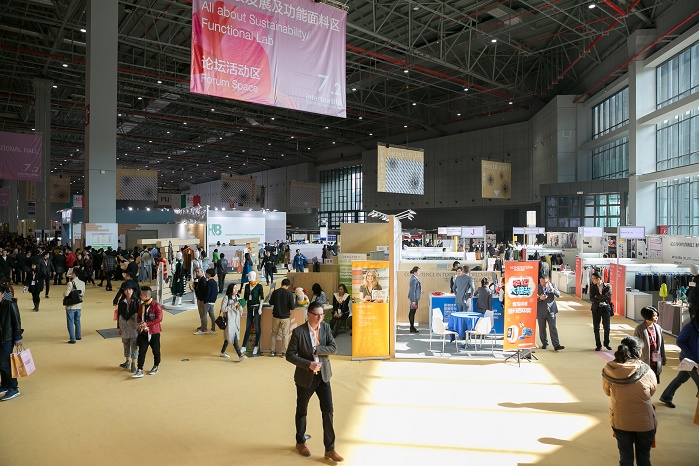 Exhibitors in these areas reported brisk trade, and that the product zones they were in were beneficial in attracting their target buyers. The All About Sustainability zone was once again well received by exhibitors and buyers alike. A relatively newer zone at the fair, the Functional Lab, was also successful.
New panel discussions
As well as the overseas and domestic trend forums, the fair's fringe programme included a number of seminars and panel discussions. The latter were a new feature added to this edition, and were widely appreciated by buyers and exhibitors alike.
In addition to the panel discussions, the seminars also proved useful for exhibitors to promote their products and attract new buyers. "We think the seminars are a good method to get more and more contacts since both ourselves and the fair organiser have invited a lot of brands to attend, so we get the opportunity to expand our business contact pool," said Ms Michela Bronzatti, Branch Manager, Idem srl ITALIAN FASHION DESIGN.
This article is also appears in...