Interviews
Best foot forward with Invista technologies
Shashi offers a range of fun and attractive socks for women and men that are made with Lycra fibre for lasting comfort and fit.
6th August 2018
Knitting Industry
| Florida
Invista's team interviewed Florida-based designer and entrepreneur Natalie Sudit about Shashi cool feet grip socks, and how her passion for dance led to her successful business. Shashi offers a range of fun and attractive socks for women and men that are made with Lycra fibre for lasting comfort and fit, Coolmax technology to keep feet cool and dry, and feature slip-resistant grips on their soles for traction and stability.
Natalie, what inspired you to create Shashi socks?
Natalie Sudit: I love Pilates, barre and yoga, but I couldn't find high-quality grip socks I liked wearing during workouts. At that time, moisture-wicking "performance socks" were mostly available for runners. They were thick, hot to wear, and poorly made, so I decided to create my own socks for the studio. I wanted socks that felt as close to bare feet as possible but would offer protection and be more hygienic. I designed Shashi socks to stand up to my workout, help optimise my performance, and look great in or out of the studio. Best of all, I quickly realised I wasn't the only person who felt this way. I had discovered an unmet need in the socks segment.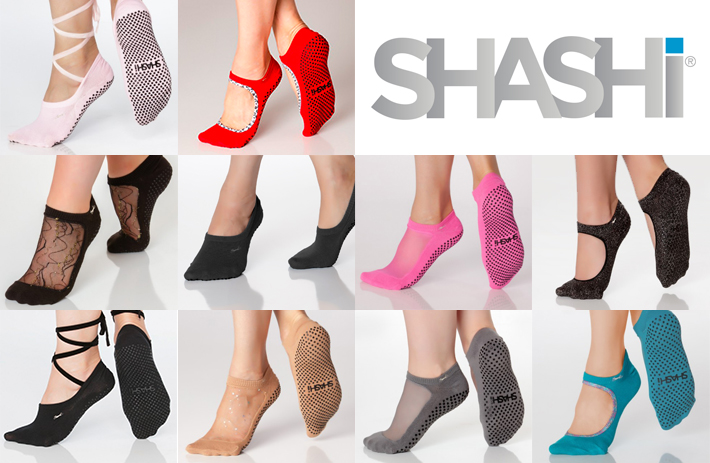 Tell us what makes your socks unique?
NS: I designed Shashi socks to be functional and fashionable. I own patents on Shashi's unique tapered design and the breathable mesh panel on top. Each sock is specially cut and sewn so it fits either the right or left foot and follows the contours of each one. It's a labour-intensive process, but it's necessary to achieve the best fit possible.
Which Invista technologies do you use in your socks?
NS: I chose fabric with Lycra fibre because it was necessary to hold its shape and deliver the comfortable, lasting fit I wanted. The mesh panel and use of moisture-wicking Coolmax fibre to keep the feet cool, dry and comfortable is an additional benefit my customers truly appreciate.
How did you decide Lycra fibre and Coolmax fibre were right for your brand?
NS: As I said earlier, I began researching performance socks in order to find one that would meet my needs in the studio. Why shouldn't dancers have high-tech performance benefits in their socks? I noticed most of the high-quality running socks I liked had Coolmax fibre. Lycra fibre was a natural choice since lasting shape retention and the perfect fit were critical to my design. As a new company, I also appreciated the high levels of consumer awareness of each brand that would help drive sales of my socks.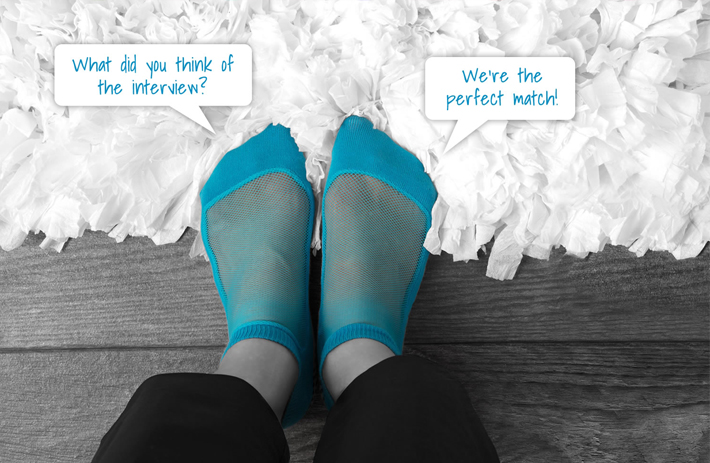 Was it difficult to find a company that would manufacture your design?
NS: Yes, it was initially. I was repeatedly told it couldn't be done, or that it could be done, but the socks would be too expensive. Eventually I found a wonderful family-owned company in Taiwan that believed in me and my design. It has tighter control over production, a focus on creating a high-quality product, and the women who sew Shashi socks take pride in their work. These women are very important to me. They brought my vision to life, so I view them as an integral part of my team.
How has the rise of athleisure affected your business?
NS: Shashi Socks are the perfect finishing touch that completes an athleisure outfit. My business has benefited from Shashi's crossover appeal into the athleisure segment. They deliver the stylish, casual comfort and performance benefits that are the hallmark of athleisure apparel. Today you need to put as much thought into your choice of socks as the rest of your outfit. Socks can say a lot about the wearer. As a designer, this inspires me to keep creating new styles and colours to appeal to more people.
What new and exciting products or collections can we look forward to seeing in the future?
NS: I'm really excited about the Essentials Artist Series that we just launched. The sock's print, Koi Wave, is designed by an up-and-coming artist named Choomi Kim. It's our first printed sock and its made with Coolmax fibre.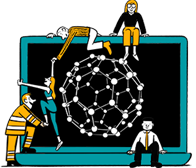 Business intelligence for the fibre, textiles and apparel industries: technologies, innovations, markets, investments, trade policy, sourcing, strategy...
Find out more