Interviews
Ensuring transparency and traceability for brands and consumers using blockchain technology
An interview with Dr. Florian Heubrandner, Vice President Global Business Management Textiles, Lenzing AG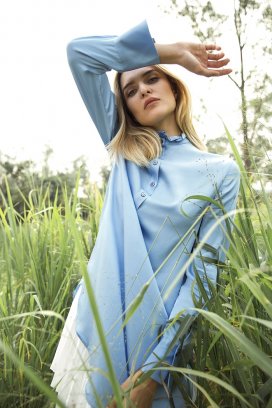 16th January 2020
Knitting Industry
| Lenzing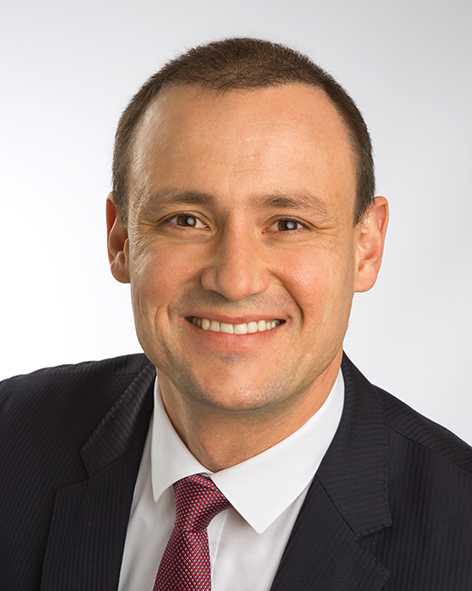 Dr. Florian Heubrandner, Vice President Global Business Management Textiles, Lenzing AG. © Lenzing AG.
As two luxury fashion giants, LVMH and Kering, introduced plans in using blockchain technologies to track goods and prove authenticity earlier in the year, more fashion brands have started to examine the benefits that this technology can bring to their complex supply chains. While blockchain is still mainly adopted to safeguard authenticity of luxury goods at the moment, it also has immense potential to help brands assemble a more sustainable supply chain, unlocking traceability throughout garment production stages, shipping and payment processes with digitalized data management platforms.
Lenzing, as a global sustainable fiber producer, has been a keen industry player to uphold traceability in different areas of its business operations. To further its efforts, it is now one of the first fibre suppliers to initiate a tracking system operated under blockchain technology, dedicated to sustainability. Knitting Industry spoke to Dr. Florian Heubrandner, Vice President Global Business Management Textiles, Lenzing AG, to explore the implications of the introduction of blockchain technology for sustainable fashion, at the crossroads where technology meets sustainability.
Knitting Industry (KI): What are the current challenges in improving supply chain transparency and sustainability in the apparel industry?
Dr. Florian Heubrandner (FH): Despite increased global attention on how much pollution the textile industry produces, brands, retailers and consumers are still either lacking awareness or are unable to identify the root cause of the problem.
With the complex and opaque nature of fashion supply chains, it has always been challenging for brands and retailers to trace the source of their products. Quite often, due to the lack of tracking standards or technology, brands can only identify their direct vendors such as garment producers or fabric mills. For other early to intermediary stages of production, it is difficult for brands to assess whether those sources are genuinely credible or ethical.
Equally, challenges exist on the consumer side. Greenwashing is becoming a growing problem in the industry, as buzzwords such as "sustainability" or "eco-friendly" have evolved into a box-ticking exercise for many. Coupled with the large variety of certification labels and NGOs, it is confusing and difficult for consumers to determine which products are truly environmentally friendly.
KI: What is the rationale behind implementing blockchain technology in the textiles and apparel segments that Lenzing is involved in?
FH: There is no doubt consumers nowadays have become savvier and would seek information on raw materials and suppliers when purchasing goods, leading to a new level of demand for transparency and traceability.
To cater to this, sustainability measures will soon evolve into transformational features that are ingrained into the business models and values of successful fashion brands. As a result, we have seen more brands demanding effective ways to understand and manage their supply chains. Looking ahead, we believe that innovation and the incorporation of technology into the production process will play a key role in distinguishing leaders in this field.
As a leading fiber producer, Lenzing believes that suppliers further down the supply chain also play a vital part in bringing effective traceability solutions to the market. This is the reason we invest in blockchain, since it could be used to build reliable and effective tracing systems for our brand partners, ultimately creating a new basis for trust.
Supply chain transparency from wood to textiles will enable all customers and partners to identify Tencel branded fibres, as well as the respective wood source, in each production and distribution step.
KI: Why is it important for consumers and brands to be able to track the fabric and fibre origins?
FH: In a highly competitive market like fashion, the success of individual brands relies heavily on consumer needs and preferences. Therefore, consumers are bestowed with incredible power to instill change and push for higher transparency in the fashion industry.
The ability to track fabric and fibre origins can establish trust between consumers and brands. Informed consumers are able to identify, support and build trust with brands that are responsible and are doing good for the environment.
With transparency, the public can help hold the industry accountable for their actions.
KI: What opportunities does blockchain technology bring, particularly in the development of sustainable apparel?
FH: For a piece of clothing to be marketed as sustainable, it should ideally be sourced ethically and produced at eco-responsible sites, from fiber to the end-product. With the current challenges in the fashion supply chain mentioned above, being transparent would be essential for getting a full picture of the clothing's production journey and to uphold its sustainability claims.
With this in mind, setting up a digitalized platform allows data to become more interoperable and available across various stakeholders such as manufacturers, suppliers, retailers and consumers.
Among different technologies, blockchain has the power to assist brands in building a more transparent production line. The technology enables higher scalability and automation of the tracking process while simultaneously reducing cost, delays and human error. This provides more incentive for brands to start accessing and tackling the sustainability issues across their production lines.
KI: What plans do you have for the technology at Lenzing and in the textiles and apparel industry, and what are the short-term results anticipated to be?
FH: Improving transparency for brands and retailers will certainly continue to be Lenzing's goal as we roll out the technology.
In addition, we are now building a reliable system with brand partners and other fibre brands to ensure that our customers are getting authentic Lenzing fibres with sustainability and functional promises.
For Lenzing, we will continue our leadership in the promotion of sustainability and enhanced transparency. To achieve this, we will seek further and closer collaborations with industry partners, brands and consumers. Please stay tuned for more updates.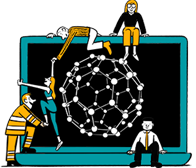 Business intelligence for the fibre, textiles and apparel industries: technologies, innovations, markets, investments, trade policy, sourcing, strategy...
Find out more