Interviews
Generating heat with Thermolite FIR
According to Jenifer Strong, the body heat-activated technology absorbs and reflects FIR and to raise skin temperature by around 1°C.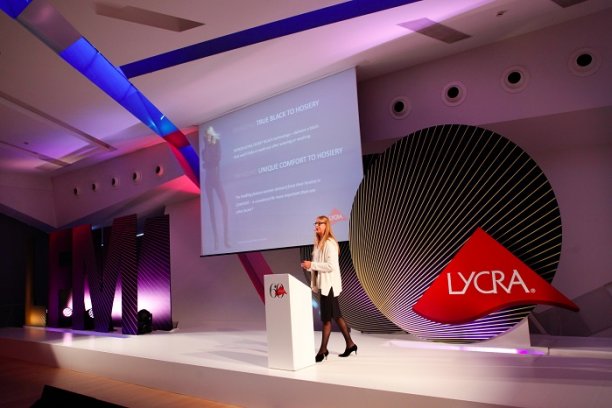 7th December 2018
Knitting Industry
| Lake Como
Invista, an innovation leader in the legwear segment, held an exclusive Lycra Fiber Moves conference in Lake Como, Italy, in October, which marked the launch of the new Thermolite FIR technology – a spun dyed black fibre embedded with special ceramic pigments that absorbs the Far InfraRed (FIR) rays emitted by the body and reflects it back to them as heat energy. This improves the body's heat retention and keeps legs warmer, longer. Knitted with Lycra Black technology, it fulfils consumers' expectation for true black leggings that won't fade or wash out after wearing or washing.
According to Jenifer Strong, Senior Marketing Account Manager at Invista, the body heat-activated technology absorbs and reflects FIR and to raise skin temperature by around 1°C. The technology can last for the life of a garment and does not wash off. In a blind study, of those who noticed a difference, 74% felt their legs were warmer or much warmer with Thermolite FIR fibre as soon as they put on the garment.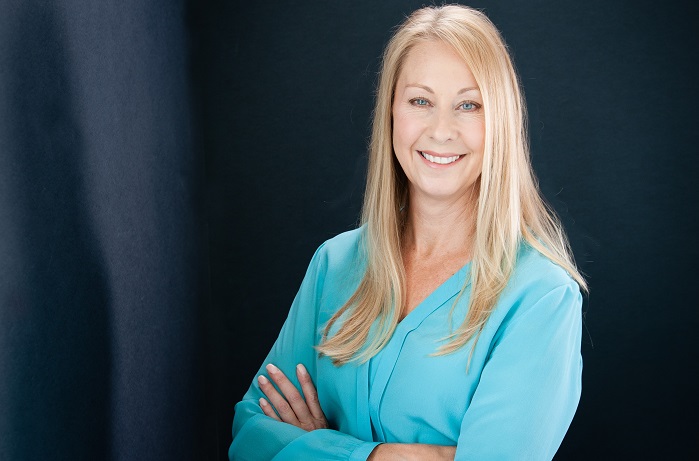 Knitting Industry spoke to Jenifer Strong about the new technology and its potential.
How did this technology come to be?
Jenifer Strong: We already had the Thermolite brand established before we started working on the use of FIR, and we added to the Thermolite Pro brand, and this specific technology is the first one to use FAR infrared in hosiery. We had FAR infrared in a staple fibre for socks that launched at the end of last year, so this is the most recent advancement in the segment and a new warming story.
Is hosiery going to be the main market?
JS: The technology can find use in anything that is worn next to the skin. It is a filament fibre, so the end use will depend on what is the need and what type of yarn is required by the customer. As I mentioned, we already had a staple fibre using FIR, now we have this filament – both polyester based – and we hope with that we created opportunities for producers to further drive innovation in the apparel market.
Sleepwear and base layers could be interesting options, as they are worn directly to your skin, and you, as a wearer can produce heat; this is to me the most exciting part about this technology – wearing a garment made with Thermolite FIR, I can generate heat by using my body's own energy by having it reflected back to me.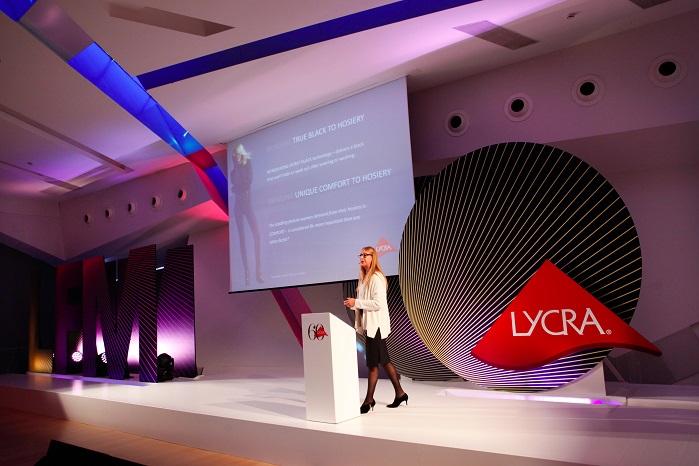 During your presentation earlier, you mentioned the health benefits of the temperature increase…
JS: There are studies out there that do show the health benefits of reflecting body FIR radiation, such as the slight increase in microcirculation of the blood. But with our study, we focused on the heat loss and comfort. The consumer isn't well-versed with near-infrared and far-infrared technology yet, so telling the warming story with a clear, comprehensive story to back it up is the best way to inform them.
But this is slowly changing, similarly to how graduated compression, which used to be solely medical, is now working its way into wellness, health and wellbeing. The consumers respond to how different technologies benefit them and understand them better as they make their way into their everyday lives. The same thing is happening with infrared technologies – people witness the benefits of the infrared saunas, for example. And it is our task to bring different pieces of this story together. This also depends on the brand using our technology and which story they want to communicate.
Do you expect partnering with medical brands?
JS: It is a possibility – medical, sports brands. But right now, of course, we are focusing on the hosiery market with this launch and telling the gentle warming story.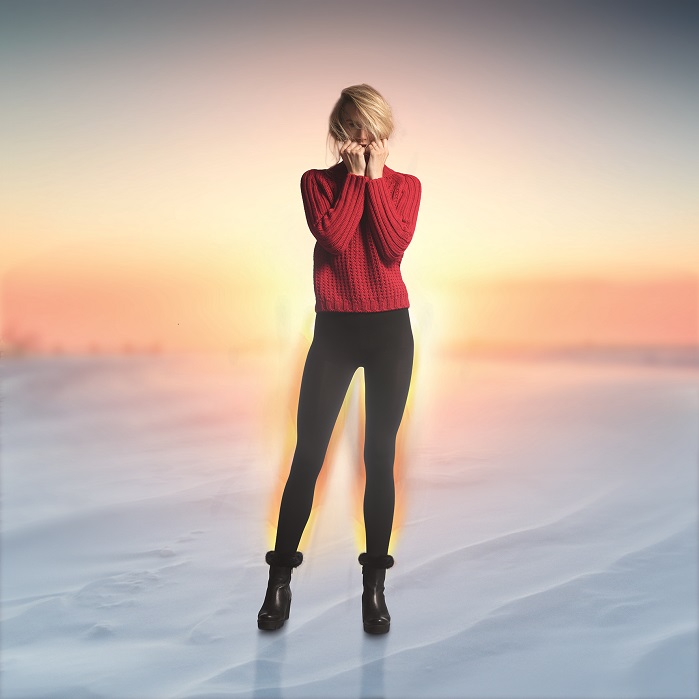 The leggings we saw today were knitted with Lycra Black technology. Is this part of the story?
JS: Over half of all hosiery and seamless leggings bought in the US and Europe are black. It is what people are buying in the winter season, as they are wearing a lot of black already. So our desire was to develop a product that would be better than what they already have and would give them an incremental benefit to what they are already purchasing in that season.
Ultimately, this will depend on the brands as well. And it would be different if it was summer, as the cooling story probably wouldn't be a black fibre. But using more colours and experimenting with them is definitely something that we can look at, as we continue having these conversations with customers.
When are you expecting first products with Thermolite FIR technology to launch?
JS: Everyone has a different product development cycle, but we think that there is time for some brands to be able to launch for Fall/Winter 2019.
How important are events like this one to promote the new innovations?
JS: This is a great opportunity for us to get in front of our customers and talk about the new developments, as well as to give retailers and consumers a bigger voice and share the knowledge about the industry and the current landscape.
It is great to have all of that brought here, so you can step out of the office and take some time to look at things maybe in a different light.
Further reading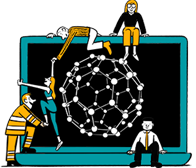 Business intelligence for the fibre, textiles and apparel industries: technologies, innovations, markets, investments, trade policy, sourcing, strategy...
Find out more