Interviews
Gold standard is a natural for Botto Giuseppe
Today, nearly 50% of the company's luxury yarns are Cradle to Cradle Certified.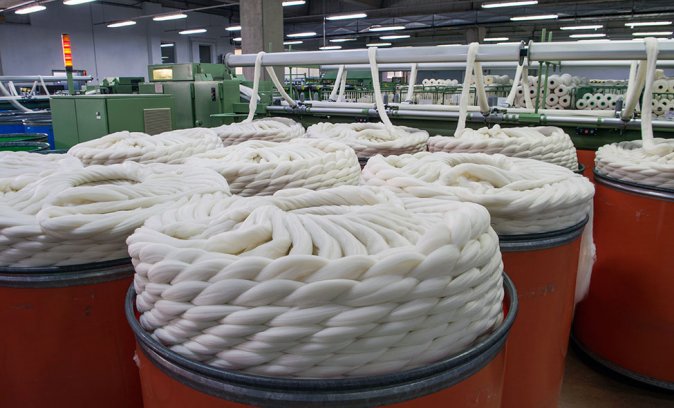 3rd March 2021
Knitting Industry
| Biella, Italy
Botto Giuseppe has said that "sustainability is the new luxury" – and in the eyes of this Italian mill, that means providing materials that enable the creation of beautiful luxury goods made in an environmentally conscientious way.
Botto Giuseppe holds the distinction of being the first Italian mill to supply Cradle to Cradle (C2C) Certified natural wool and silk yarns, beginning with Naturalis Fibre in 2017, then expanding its portfolio of certified yarns to include Slow Silk in 2018 and Pont Neuf 2020, all certified at the stringent Gold level. Today, nearly 50% of the company's products are C2C Certified.
Silvio Botto, Managing Director, shared the company's perspective on sustainability, luxury and the importance of Italy's role in redefining sustainable fashion, with the Cradle to Cradle Products Innovation Institute.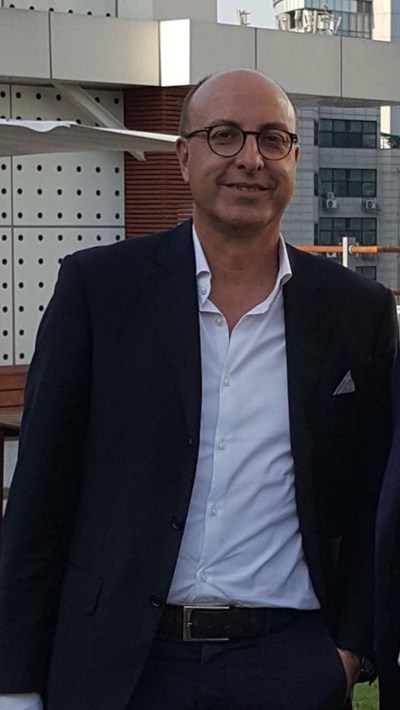 Why is sustainability such a vital component of the luxury market?
The idea of sustainability being the new luxury is well summarised by Vivienne Westwood's motto 'buy less and better'. Fashion is the second most polluting industry in the world after oil, and the biggest damage comes from a fast fashion system that encourages people to consume far more apparel than they need. We have to change the old idea that sustainability means poorer quality: the new sustainability is one that produces beautiful luxury products in the most environmentally friendly ways. Luxury brands have an advantage because their products are purchased for longevity rather than being temporary and disposable. As a result they already tend to use more sustainable and natural fibres crafted in high quality laboratories.
Botto Giuseppe was the first supplier to deliver C2C Gold certified "building block" materials for the production of luxury brand garments. Why is access to verified sustainable materials so important now to the luxury fashion market?
In 2015, Botto Giuseppe was the first company to develop a sustainable and ethically produced cashmere, followed a year later by Slowool, the first certified sustainable wool, then Slowsilk and Arkaba. The need for a diverse range of certified sustainable materials is becoming increasingly important as luxury consumers in particular want to know more and more about the origin of the materials in their garments. When it comes to wool, they also want to be able to trace the fibre back to a single farm, with assurance of animal welfare and responsible land management practices on that farm.
How has C2C Certified played a role in your ability to meet growing demand in the luxury market for sustainable materials?
C2C certification plays the important role of connecting all stakeholders in the value chain with the common mission of reaching the highest level of sustainability. By assessing and certifying products based upon production processes as well as materials, C2C Certified gives luxury brands and their consumers the assurance they need that their garments are as sustainable as possible. In the case of our Gold certified materials, this includes biodegradability, animal welfare, land management, the use of renewable electricity and the use of a limited number of dyestuffs that have also been optimized for C2C Certified. Overall, this gives consumers full transparency on the products they choose and increases their confidence in selecting these goods.
What specific improvements did you make to the way the Naturalis Fibre, Slow Silk and Pont Neuf yarns are sourced and produced in order to achieve Gold certification?
First, we had to make sure all Gold certified materials are biodegradable and that they are sourced from farms that meet animal welfare and land management requirements. Congi Farm, for instance, one of our wool suppliers, does not use harmful pesticides or mulesing practices on its animals and has a herd rotation system in place as part of its land management practices. We also increased our use of renewable energy through a co-generation plant and a hydroelectric plant and decreased our CO2 emissions by 30%. Finally, we reduced more than 70% of the chemicals used in the dyeing process, keeping only the ones with low environmental impact and using a restricted selection of dyestuffs that conform with C2C Certified.
Around the world, Made in Italy is widely associated with quality, craftsmanship and the design and production of luxury garments. How can V2C Certified help future-proof the value of Made in Italy?
Made in Italy is an important trademark, and it is used mainly by the upper part of the fashion industry as recognition of the high quality and tradition of this craftsmanship. C2C Certified can help the philosophy and concept of Made in Italy ascend to an even higher level through the application of circular economy and sustainability principles – waste reduction, improved water stewardship, materials that are more biodegradable, animal welfare, low-impact dyes and renewable energies. These are the same hallmarks of care and quality that define what Made in Italy means.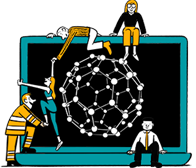 Business intelligence for the fibre, textiles and apparel industries: technologies, innovations, markets, investments, trade policy, sourcing, strategy...
Find out more